About Sacramento
Packed with history, Sacramento has served as the political center and doorway to California for more than a century. As a result, Sacramento's diverse population brings a multicultural spirit to the city. Sactown boasts innovative dining experiences and foodie wars focused on tacos, ice cream, and more. In Midtown, the city's expanding social scene appeals to a younger crowd. Discover the city's endless festival season focused on jazz, Shakespeare, and epicurean delights. Not far from Sacramento, mountains and lakes provide vast recreational choices.
What to do in Sacramento
King's basketball game: Root for the capital city's home team as they sink the ball against rival teams, like the Lakers.
Discovery Park: Set your outdoorsy side free on the trails, lake, and river as you hike, kayak, or even fish in the 300-acre park.
Midtown: Stock up on fun in the city center's farmers markets, restaurants, night clubs, shops, festivals, and community events like Chalk It Up or the Sac Brew Bike tour.
Riverfront Promenade: Photograph the Tower Bridge lights framing the state capitol before feasting at a riverside restaurant in Old Sacramento.
Sutter's Fort: Visit Sacramento's pioneer days at the adobe structure that witnessed the formation of Sacramento, the start of the California Gold Rush, and the rescue of the Donner Party survivors.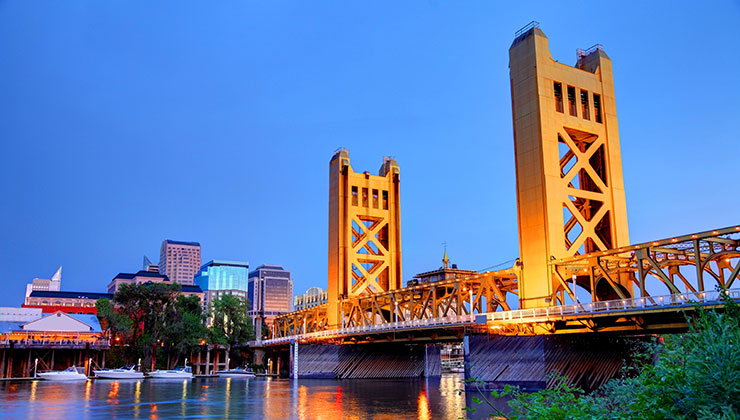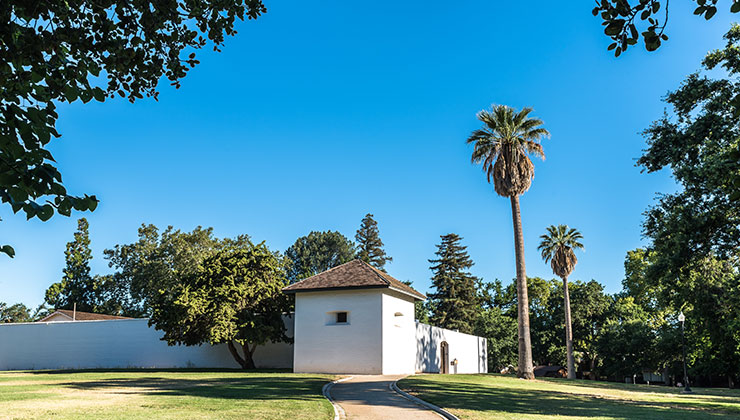 ---