About Santiago
One of the most modern cities in Chile, Santiago has embraced its traditions through progressive changes. Colonial architecture and plazas dot Santiago even as neighborhoods are reinvented with universities, entertainment areas, and business districts. Nestled between the Andes Mountains and the Pacific Ocean, Santiago has a slower pace of life than other capital cities. Streets are crowded with friendly Chileans ready to welcome international students to the affordable region. Prepare to speak Spanish to fully enjoy the fast rhythms, slang, and wordplay of the Chilean dialect.
What to do in Santiago
Plaza de Armas: Surround yourself with the eye-catching facades of historic buildings like the cathedral, palace, and museum in the heart of the city.
Hike Santa Lucía Hill: Absorb nature's serenity as you hike up trails and through terraces in the urban park to panoramic lookout spots.
Barrio Buenavista: Spend your evenings in the trendy and bohemian neighborhood called the heart of Santiago's nightlife.
Los Dominicos Village: Browse the 200 shops of the crafts market for mementos of your study abroad time.
Torre Entel: Gaze at Santiago's twinkling lights from the observation deck of one of the most prominent buildings in the city's skyline. Over the holidays, stop by the tower for an explosive New Year's Eve filled with concerts and colorful fireworks.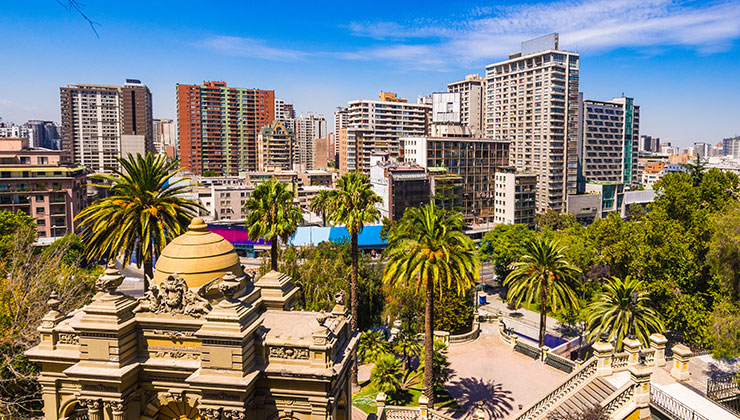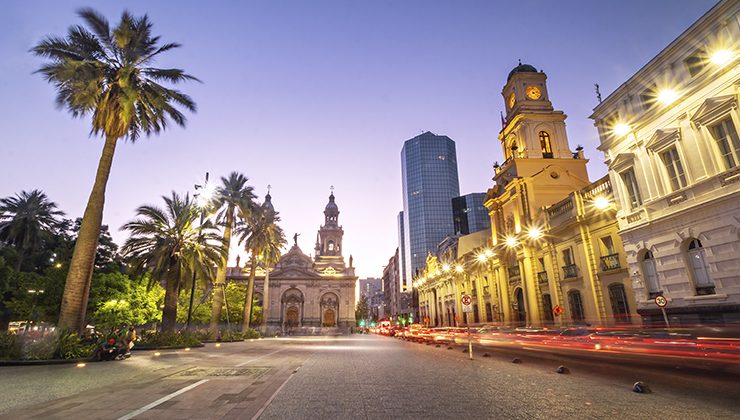 ---