About Santiago
One of the most modern cities in Chile, Santiago has embraced its traditions through progressive changes. Colonial architecture and plazas dot Santiago even as neighborhoods are reinvented with universities, entertainment areas, and business districts. Nestled between the Andes Mountains and the Pacific Ocean, Santiago has a slower pace of life than other capital cities. Streets are crowded with friendly Chileans ready to welcome international students to the affordable region. Prepare to speak Spanish to fully enjoy the fast rhythms, slang, and wordplay of the Chilean dialect.
What to do in Santiago
Plaza de Armas: Surround yourself with the eye-catching facades of historic buildings like the cathedral, palace, and museum in the heart of the city.
Hike Santa Lucía Hill: Absorb nature's serenity as you hike up trails and through terraces in the colonial-era urban park to panoramic lookout spots.
Barrio Bellavista: Spend your evenings in the trendy and bohemian neighborhood called the heart of Santiago's nightlife.
Los Dominicos Village: Browse the 200 shops of the crafts market for mementos of your study abroad time.
Barrio Lastarria: Enjoy a stroll and dinner at innovative restaurants, check out artisans' work, and dance to live music from street performers in this bohemian neighborhood.
San Cristóbal Hill: Walk, bike up, or take one of two cable-car options to this large natural park with miles of trails, three botanical gardens, ice cream and coffee shops, and a public swimming pool. Make time to catch the brilliant sunset over the city.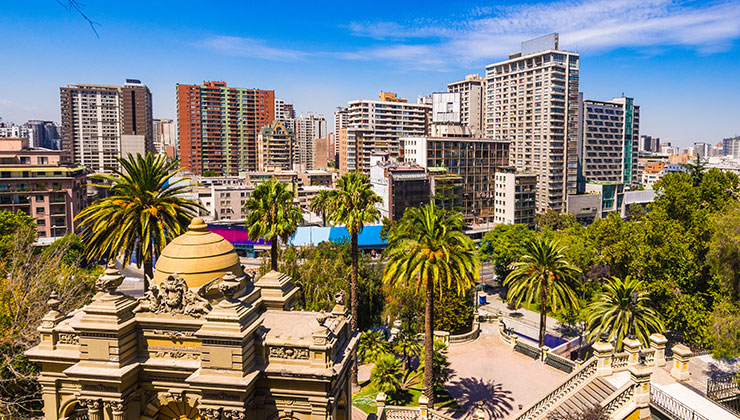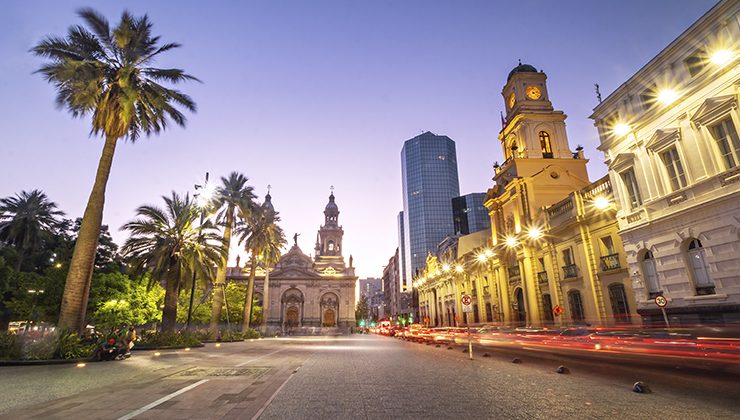 The classes at PUC were incredible because they were about Latin America and taught by Latin Americans. I took a political science class taught by an influential figure in Chilean feminist politics. The fact that the classes transferred to my degree made it even better. Best of all, I had the opportunity to live in a welcoming society and witness real-time change in Chilean politics – it was an amazing experience.
Paulina Belloso
UC Davis
International Relations and History
Chile
Standing in front of a class and teaching in Spanish for an hour was a great way to improve my language level and increase my confidence. I also gained more clarity on the roles and responsibilities of a teacher. To experience the dynamics of a classroom was a goal I was able to achieve through my internship abroad.
Tatum Sandvigen
UC Santa Barbara
Environmental Studies
Chile
Study abroad was a really good learning experience. I came out of it a much more confident person. I felt more adult, more grown up. I learned a lot about myself and other cultures, languages, and people. I made a lot of friends and got to travel to some of the most beautiful places on Earth.
Kirsten Cook
UC Santa Barbara
Environmental Studies
Chile
---