About Bordeaux
Known as Port de La Lune (Port of the Moon), Bordeaux toasts its history while it brings a touch of modernity to its cultural scene. Surrounded by miles of vineyards, Bordeaux delivers a matchless experience of the wine world and rich French cuisine. Picturesque 18th-century limestone building facades line canals. Contemporary architecture imbues international organizations and museums with a sophisticated style. With a sunny climate and slower pace, the metropolis trades a hectic environment for a relaxed, ever-so-French lifestyle. Biking or walking around town, picnicking in green spaces, and chatting with the stylish locals are daily activities in the charming city.
44.837789, -0.57917999999995
What to do in Bordeaux
La Cité du Vin: Drink in the science, culture, and, yes, even wine at this modern museum with immersive exhibits, workshops, tastings, and tours.
Rue Sainte-Catherine: Tackle a little power (or window) shopping in the beautiful pedestrian mall or enjoy lunch and people-watching at one of the many outdoor eateries.
Quays of Bordeaux: Stop anywhere along the Garonne River and there's an interesting landmark to see and photograph—churches, historic squares, natural spaces, and waterfront bridges.
Bordeaux Cathedral: Walk in the steps of King Louis VII as you enter the ornate royal portal where he was crowned and view the historic decorations of the medieval church.
Esplanade des Quinconces: Enjoy a sunny day in this central square, complete with its marvelous bronze horses stampeding through the waters of the esplanade's fountains.
Cannelés de Bordeaux: Tour city bakeries to find the best of this moist, custard-filled cake, a signature treat.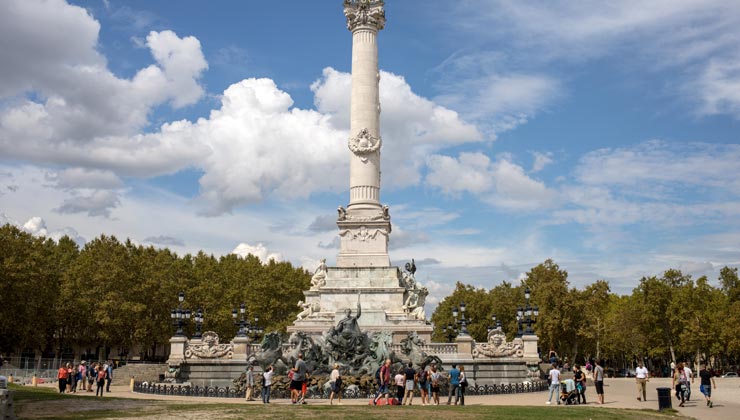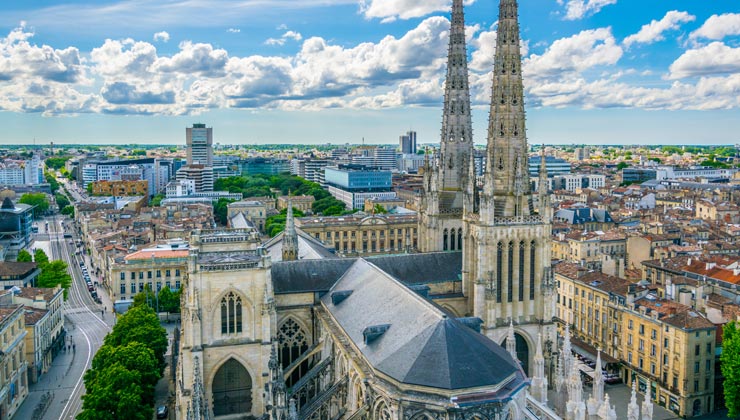 ---