About Reims
Considered the heart of the champagne world, Reims displays its history all around the city. Ornate facades of cathedrals, intricate statues, and Art Deco architecture fill the charming city streets rebuilt after World War I. Going deeper into its background, the City of Champagne stands over chalk caves where champagne has been aged for hundreds of years. Pair the bubbly with Reims culinary specialties, like Reims Chaource cheese or pink biscuits first made in the 17th century. With its café culture, quirky shops, and playful nightlife, the student-friendly city possesses a relaxed spirit.
What to do in Reims
Champagne Pommery: Descend into the underground cave cellars of the 19th-century champagne house before a tasting of their sparkling vintages.
Café du Palais: Sample foie gras with toast or "taquitos" with Spanish ham in the nearly 100-year-old restaurant decorated with opulent Art Deco artifacts and design.
Cat Café: Destress with a cup of tea and a feline friend in the cozy Ronron café, a tea house and pastry shop devoted to keeping cats company and facilitating adoptions. 
Reims Cathedral: Enter the dim interior of the building to find a medley of color coming from stained-glass windows created by painter Marc Chagall. Discover several tributes to Joan of Arc, who liberated the cathedral from the English during the Hundred Years' War.
Place Drouet d'Erlon: Make the pedestrian-only square a sightseeing stopover and get in some shopping, refreshments, and views of a medieval parish church.
Reims Railway Station: Walk through an arched entryway, past World War I bullet holes, and under the glass-canopied platform to begin your European travels.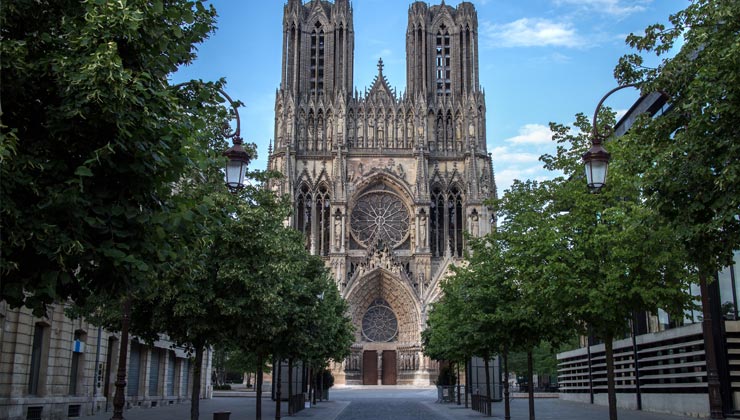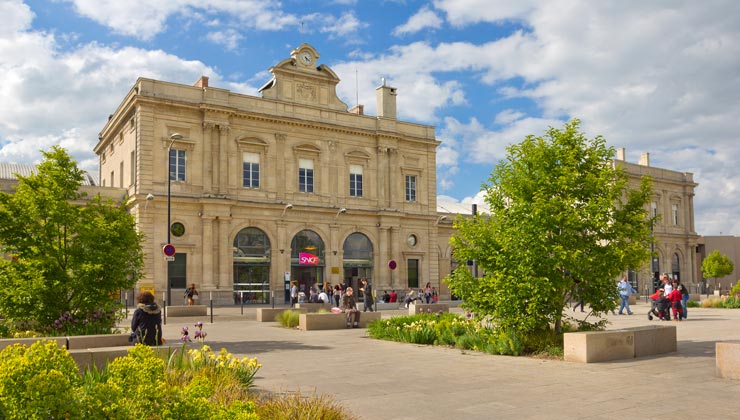 Eventually I hope to work as a diplomat and since French is spoken on nearly every continent in the world, and a major language at the United Nations, learning French is integral to achieving my career goals. I lived with a French family for my semester abroad and as a result, I spoke French every day. It was challenging and terrifying initially, but I learned not to allow my embarrassment to stop me from trying and my language ability improved daily. Remembering to persist is an important lesson that I will take back with me to my studies at Berkeley.
Kaitlyn Lombardo
UC Berkeley
Political Science
France
---
We have
0

Programs that match your search