About Strasbourg
French and German influences combine to create the incomparable charm of Strasbourg, which lies at the center of Europe. In the region of Alsace, the city feels like a small village as everyone walks past timbered buildings and over bridges lined with flowers. Enjoying a simple, elegant lifestyle, Alsatians indulge in easy conversation, café culture, and hearty meals. The city's many university students pack brasseries to savor buttery pastries, pizza-like tarte flambée, and Alsatian Riesling wine or local beer.
What to do in Strasbourg
The Krutenau: Experience the magnetic draw of this area's youthful vibe and artistry, whether through its galleries, tattoo parlors, or worldly eateries and bars. By night, it becomes the center of Strasbourg nightlife.
River Ill boat tour: Sail by historic and modern landmarks and pass through bridges and locks in open-top boats.
Place du Marché-aux-Cochons-de-Lait: Take a break from your day at one of the restaurants or wine lounges in the picture-perfect neighborhood.
Strasbourg Cathedral: Bask in a kaleidoscope of color as sunlight shines through stained-glass windows before heading to the heights to see the city from a viewing platform. Don't miss the antique graffiti dating back to the 1600s.
La Petite France: Walk into a fairytale as you pass 16th- and 17th-century timbered houses along the Rhine River.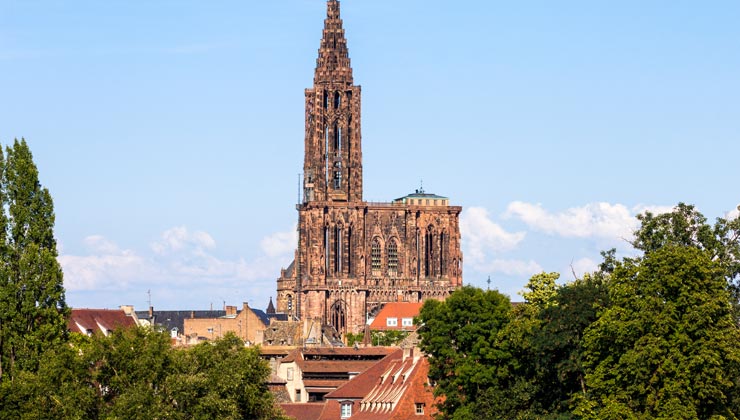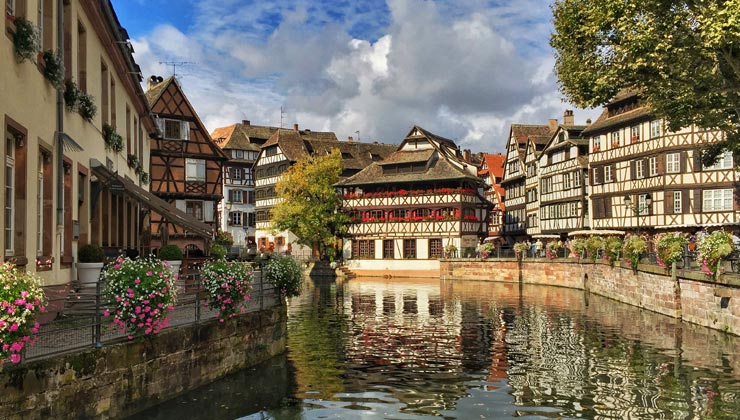 ---