About Milan
Cultivate your professional and personal life philosophy in the culture of Milan. A fast-paced and modern mega-city, Milan serves as the nerve center of Italian commerce and fashion. The Milanese reconcile this seeming disconnect with a business focus at work but indulge in elegance and luxury outside of the office. Then, people pack upscale restaurants for early-evening drinks while wearing refined fashions inspired by Armani, Prada, and Versace. Even historical sites have an expressive style, like La Scala opera house and a convent graced with Leonardo da Vinci's The Last Supper.
What to do in Milan
Leonardo da Vinci National Museum of Science and Technology: Experiment with models of da Vinci's inventions to understand how his genius helped change the world.
San Siro Stadium: Start your obsession with Italian football during an energetic match at one of the largest stadiums in Europe.
Quadrilatero d'Oro: Window shop in Milan's legendary shopping district where you can check out some of Italy's biggest fashion houses like Gucci, Armani, Prada, and Versace.
Naviglio Grande: Stroll along the 12th-century canal lined with boutiques, cafés, and bars, making it a hotspot for a night out.
Piazza della Scala: Tap into your musical side at La Scala's opulent auditorium, which saw the performances of world-famous singers and operas by master composers. Stop in the center of the square to pay tribute to artist Leonardo da Vinci.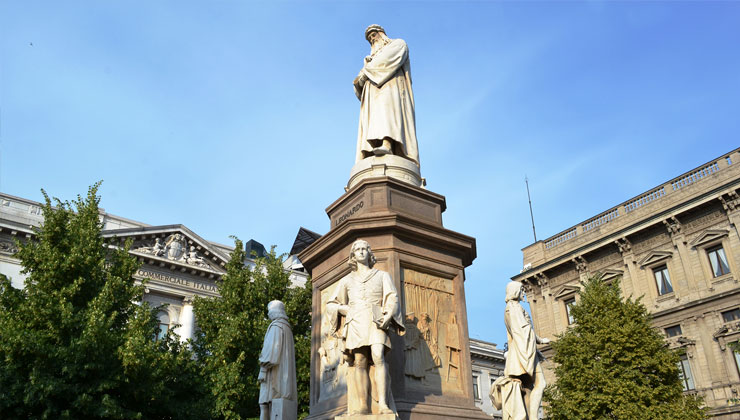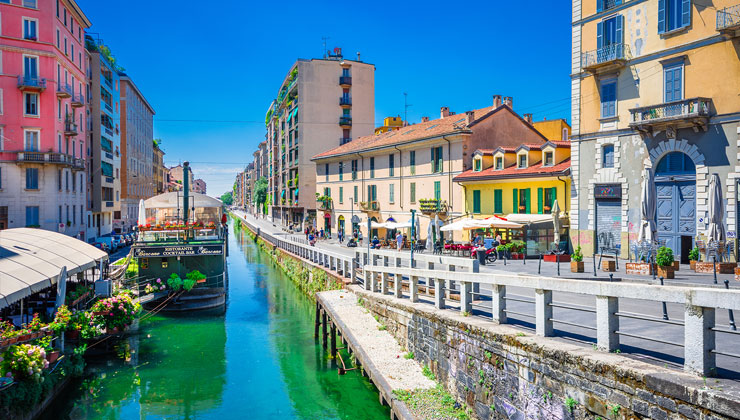 ---