About Terra Murata and Procida island
The tiny island of Procida finds a place in your heart as soon as you see its pastel houses, bright boats, and cerulean waters. The walled village of Terra Murata occupies the highest point on the island, offering stunning views of the area and coastline. Steep, twisting lanes lead to intriguing historical sites, including a medieval building that has served as both a palace and a prison. Nearby neighborhood homes sport arched entryways and laundry hanging from clotheslines, reflecting Terra Murata's down-to-earth atmosphere. Outside the town, numerous archaeological sites date back to the Bronze Age inhabitants of the island—who lived over 5,000 years ago.
Where is Terra Murata and Procida island
What to do in Terra Murata and Procida island
Marina Corricella: Wander the quaint streets and houses that seem to be in technicolor in the port village that has been the setting for many films, including The Talented Mr. Ripley.
Boat ride: Cruise to any, or all, of Procida's three harbors for a tour of the island from the bay.
Casale Vascello: Get a taste of Procida culture during summer events in the brightly painted courtyard of the ancient fortified town surrounded by some of the island's best pizza and gelato shops.
Piazza dei Martini: Explore the island starting at the square that serves as a junction between Marina Corricella, Terra Murata, and Marina Grande.
Terra Murata: Climb to the highest point on the island to get a view of the Bay of Naples.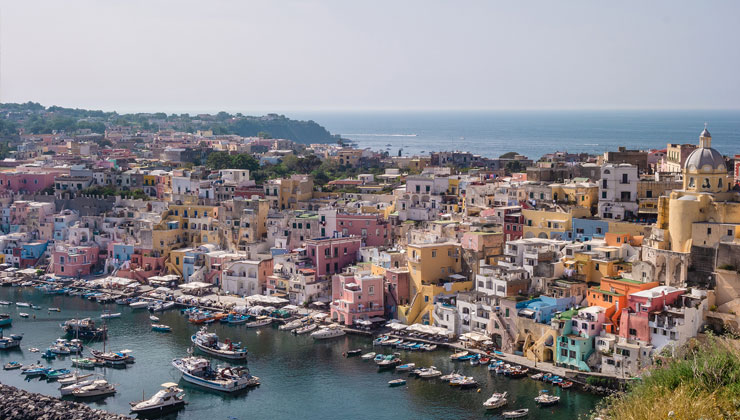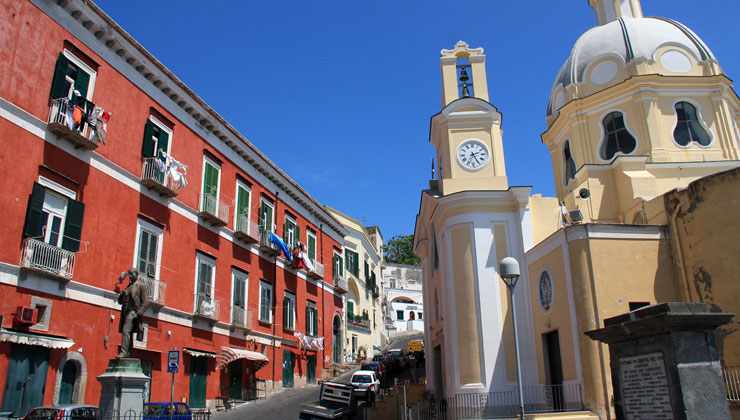 ---
We have
0

Programs that match your search