About Amman
A haven of calm and peace, Amman features a religious tolerance unique from many other areas in the Middle East. Cosmopolitan and youthful, the population displays an intense friendliness—don't be surprised when invited to a meal at the home of someone you've just met. Within downtown Amman, the din of construction, traffic, and music mingles with the smell of hookah smoke day and night. Use the charming staircases that weave through the winding streets to explore the cream-colored city.
What to do in Amman
Wadi Mujib river hike: Trek through the aqua blue river canyon through soaring sandstone cliffs to rushing waterfalls.
Citadel of Amman: Visit the citadel to see the iconic ruins of the Temple of Hercules, the palatial Umayyad Palace, and unparalleled views of the city.
Jabal Amman: Explore a bohemian neighborhood full of beautiful villas, galleries, shops, and cafés.
King Abdullah Mosque: Snap a picture of the impressive blue-domed mosque with its ornate turrets; if you can meet the dress code, take a look inside, too. 
Roman Theater: Attend a cultural event in this historical outdoor site that's impressive day or night.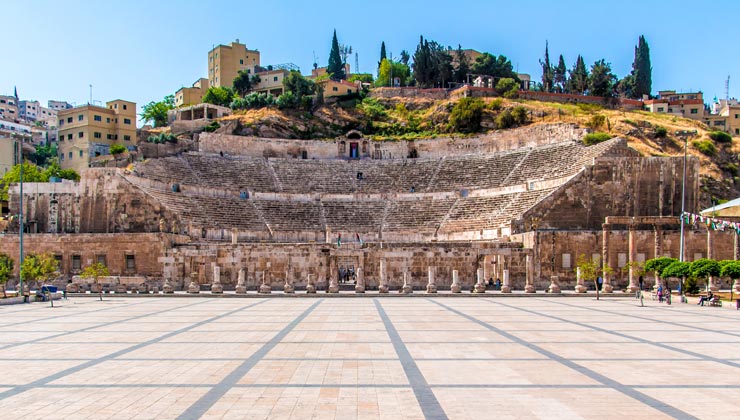 ---