About The Program
On South Africa's southwest coast sits Cape Town, an undeniably beautiful city positioned between a peninsula and the majestic Table Mountain. From brightly painted facades and Afro-chic interiors to striking street art, vitality flourishes in Cape Town. If you're majoring in education, you'll love the volunteer projects available in local townships. Expand on field courses in marine biology with a trip on your own to Walker Bay for land-based whale watching. Step into South Africa's history at nearby Robben Island, the infamous prison that once held Nelson Mandela. Visit the 350-year-old village of Stellenbosch, the center of South Africa's wine industry for its Dutch architecture and charming markets. Hike or take a cable car to the top of Table Mountain to see the incredible 360-degree view of Cape Town.
Where you'll study
The University of Cape Town (UCT) is the number one university in Africa and host to the largest study abroad program in the country. With nearly 20 percent of its students from more than 110 countries, UCT's enrollment is reflective of the world's population. The campus is a cultural melting pot where you'll be able to meet students from all over the world. It is a perfect setting for global learning, international connections, and understanding differing views on common issues and problems. The strikingly beautiful upper campus is on the slopes of Table Mountain. Trekking up to campus from the dorms, you'll get an amazing overlook of the city each day. The ivy-covered buildings of the upper campus accommodate all varieties of majors. The university's outlying campuses are spread throughout the suburbs of Cape Town. A fleet of bikes and green transportation buses, including one specifically designed for passengers with disabilities, run between the campuses and stations surrounding the university.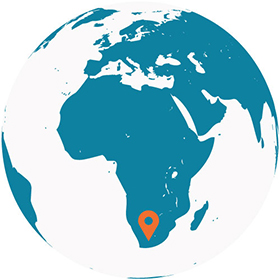 Explore South Africa
Life in Cape Town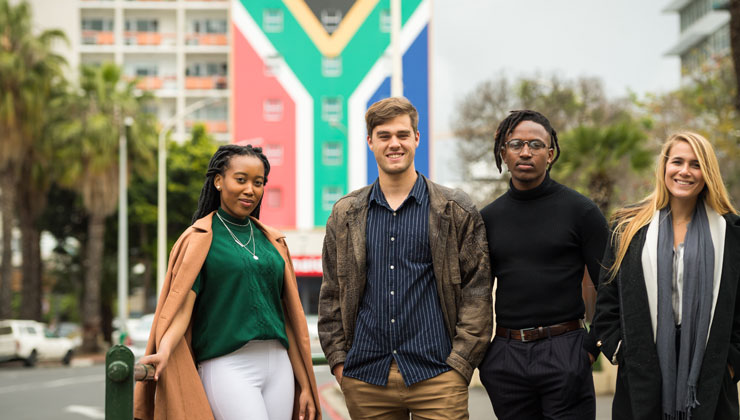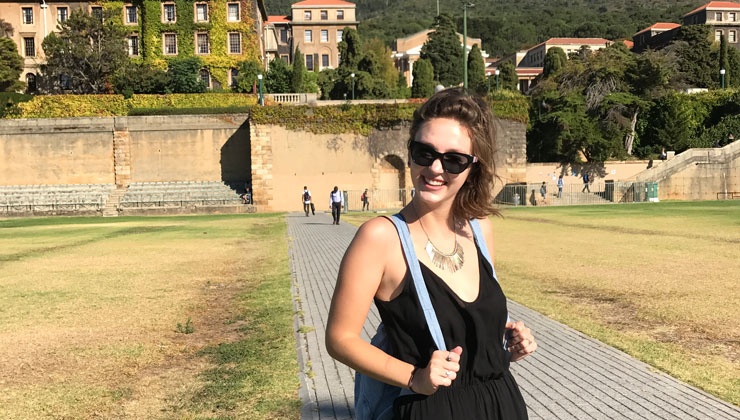 From The Californian Abroad
This internship taught me the power of human connection and the significance of human dignity. I built strong friendships and connections with the people at the Hope Exchange, but most of all, had realizations and inspiring moments about my life purpose. I developed deeper patience, empathy, and kindness. Ultimately, my experience brought me greater interpersonal and cross-cultural communications skills, growth in my event coordinating skills, insight into the legal system in South Africa, and a greater awareness about my career path in community-based policy advocacy and social work. I learned that any substantial institutional change is difficult and direct community change is challenging, but equally rewarding as I was able to directly see the impact of my work.
Aliza Newman
UC Santa Barbara
Communications and Political Science
South Africa