About The Program
Turn interests in health, human rights, and justice into a career path. In Puerto Escondido, you'll speak with locals about health, nutrition, education, and access to care in their community. In addition to classes, you'll have a service placement in a clinic, women's justice center, educational center for low-income children, or a training center for environmental sustainability. It depends on your interests and goals. During downtime, sample a savory tamale made Oaxacan-style. Explore the culture, dance, and traditions of the indigenous peoples at the Guelaguetza summer festival. Spanish language training, a homestay with a Oaxacan family, site visits, and a variety of cultural activities further enrich your experience.
Where you'll study
Puerto Escondido is a beautiful beach town in the State of Oaxaca. Known as one of the best surf spots in the world, it's also an ideal place to study public health. 
During the service portion of the program, you'll be working at a public health center in Puerto Escondido. You'll spend your mornings participating in practicums (clinical rotations or with NGOs) focused on child and maternal health. The provider, Child Family Health International (CFHI), partners with local NGOs, primary care clinics, hospitals, traditional midwives, and government health programs to organize clinical rotations and community-based global health education initiatives. 
In the afternoons, you'll take Spanish language classes at the Oasis Language School to develop your medical and health professional Spanish skills. You'll also have weekly opportunities to reflect on your experiences through classes with the medical director in Puerto Escondido.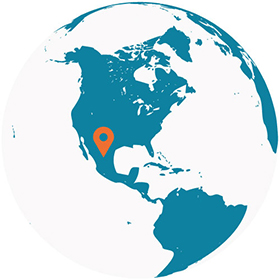 Explore Mexico