About The Program
No discovery of Spanish culture is complete without a stop in Madrid. Get to know what modern Spain is truly all about from a unique vantage point. Interdisciplinary courses explore current topics like immigration, sex and gender equality, and the political ecologies of Spain and California. Nightlife in Madrid is legendary and the perfect complement to this city's mellow daytime vibe. Along with improving your Spanish language skills, you'll get to know UC students from across California through program classes, tours, and course-related excursions around the city. A range of events—such as language exchanges, colorful flamenco performances, coffee meetups, and guest lectures—are part of this program. 
Where you'll study
The UC Center Madrid is a hub for instruction, advising, and activities for multiple UCEAP programs in Madrid. It is located in Chamberí, a traditional Castilian neighborhood in the center of the city. The nearby 19th-century plaza and local market keep alive the Madrileño style of slow, relaxed living. You won't see many tourists here. The locals are a combination of international students, people who have always lived here and would never leave, and young professionals who fell in love with the area and stayed longer than they intended. It's the kind of area where locals will make an extra effort to get to know you. While the neighborhood is traditional, the UC Center Madrid offers modern classroom spaces, a computer lab, two multi-purpose study rooms for cultural activities, as well as ample common space to work on group projects and assignments.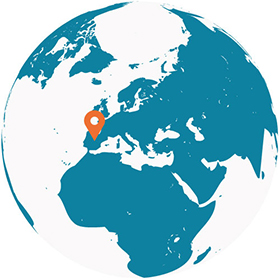 Explore Spain
Life in Madrid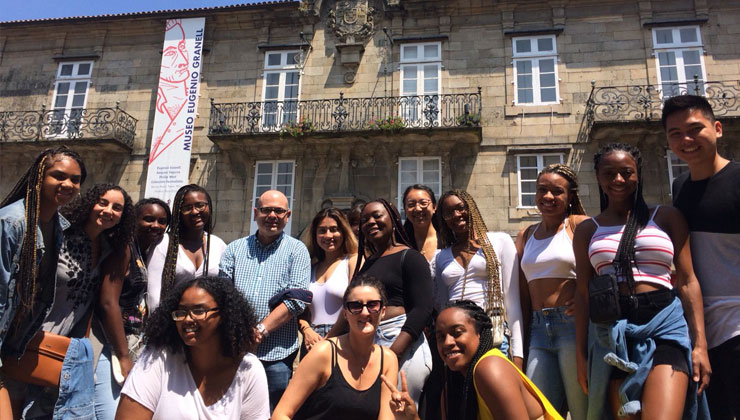 TRIPS AND ACTIVITIES
The study center arranges field trips and activities to introduce the local culture and special features of your host country. There may be other optional excursions, which you can explore after arrival.