About The Program
Sink into the relaxed culture of Córdoba. Feel immersed and at home soon after arrival by enjoying late-night meals, walking everywhere, and staying at a local home. The flamenco rhythms, savory tapas, and avant-garde architecture will dazzle your senses as you embark on this language-saturated program. Morning classes and afternoon activities add to your sense of Spanish culture. Guided excursions expand on course material and take you to the breathtaking Mosque-Cathedral and the palace-city of Medina Azahara, both reminders of Spain's Muslim heritage. Get lost in the Jewish Quarter's buzzing streets or find yourself in Alcázar de los Reyes Cristianos, the ruins of a medieval castle. 
Where you'll study
With its mix of Jewish, Islamic, and Christian influences, the city of Córdoba is one of the oldest cultural learning centers in Europe. The University of Córdoba draws on academic activities in the Andalucía region and has become a major research institution in the region with a strong focus on the sciences and humanities.  
The official language center of the university, UCOidiomas, organizes this program. You will take courses in the new center building, which is conveniently located near the campus train station and many other downtown destinations.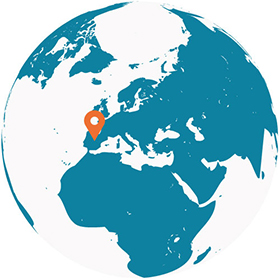 Explore Spain