About The Program
Master Russian grammar, phonetics and conversational skills while immersing in St. Petersburg's buzzing intellectual scene. With courses taught entirely in Russian, this is a transformative language study experience. The semester and year are for advanced language study, and the summer is ideal for beginners. Exclusive tours to the Hermitage Museum, the Peter and Paul Fortess, a Russian bathhouse, Pushkin's Apartment Museum, the Baltika Brewery vary by semester. In the season, attend the famous Russian ballet where Mikhail Baryshnikov began his celebrated career. Travel to Moscow and take in the grandeur of the ancient Kremlin and the metro stations described in Russian novels.
Where you'll study
On the bank of the River Neva in Saint Petersburg is a collection of buildings originally commissioned by the Empress Elizabeth in 1744 as a nunnery for orphans. Catherine the Great turned it into a boarding school for young women aristocrats. During the Soviet regime, the buildings—known as the Smolny Complex—fell into ruin until the early 1980s. Now part of Saint Petersburg State University, the restored Smolny Complex will be the location for your classes. The main building is located in a quiet neighborhood on the east side of downtown Saint Petersburg. The sky-blue cathedral that is part of the complex is an unrivaled masterpiece of design and a striking edifice in the city's landscape.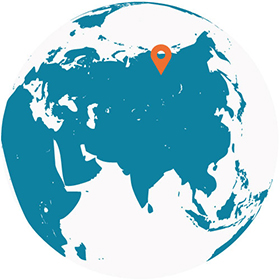 Explore Russia
Life in Saint Petersburg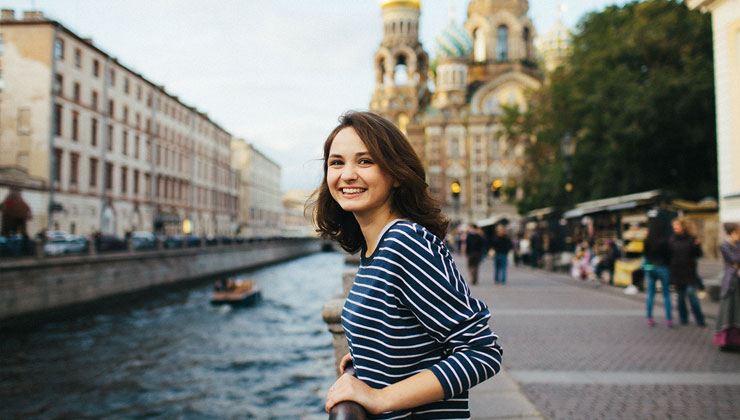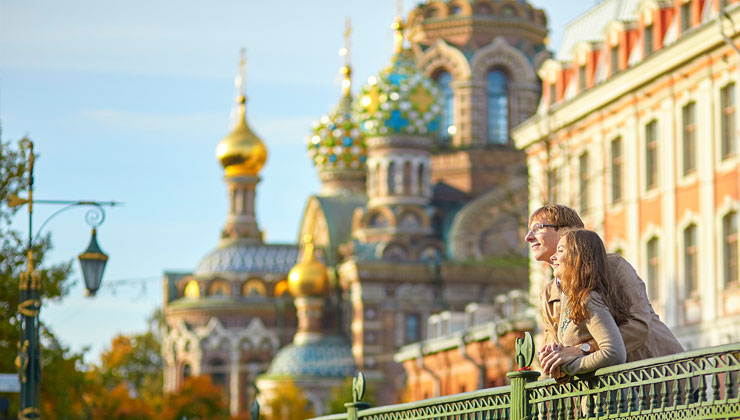 TRIPS AND ACTIVITIES
Optional field trips and activities to introduce the local culture are available through your host university. Most events are free or discounted, but some come with an additional cost not included in UCEAP fees.