About Buenos Aires
Buenos Aires is stimulating and bustling during the day—but the capital city really comes alive at night. Restaurants open for dinner after 9 pm and weekend evenings don't start until 1 am. Each of the sprawling city's neighborhoods possesses its own character, from bohemian to hip and nostalgic to modern. With a million and one things to do in the cultural metropolis, you'll quickly find your niche—dance, music, people-watching at cafés, fútball, and more.
What to do in Buenos Aires
Tango in San Telmo: Watch tango dancers spontaneously show off their steps in the open-air bazaar in between shopping or grabbing a bite to eat. 
Estancia: Live like the Argentine cowboys (known as gauchos) riding through a countryside ranch and enjoying the natural scenery.
Milonga: Learn the dramatic moves of tango and clap along with the rhythmic beats at an underground dance hall.
La Boca neighborhood: Take in the colorful street art, savory aroma of steakhouses, and vibrant Italian vibe reflecting the area's immigrant settlers.
La Casa Rosada: Imagine standing in front of the rose-colored executive mansion as past presidents, such as Juan Perón, gave inspiring speeches to Argentinians.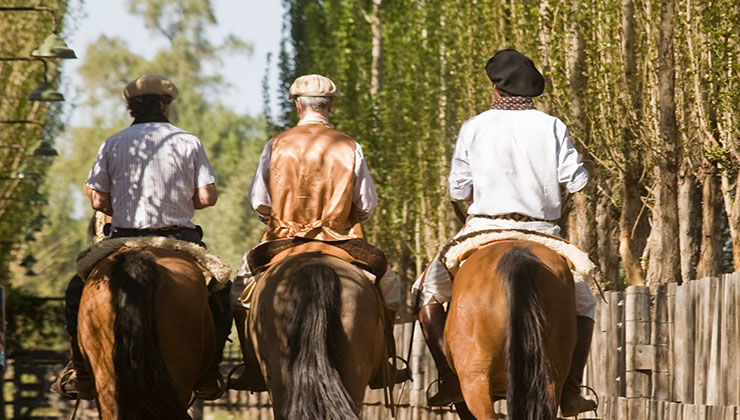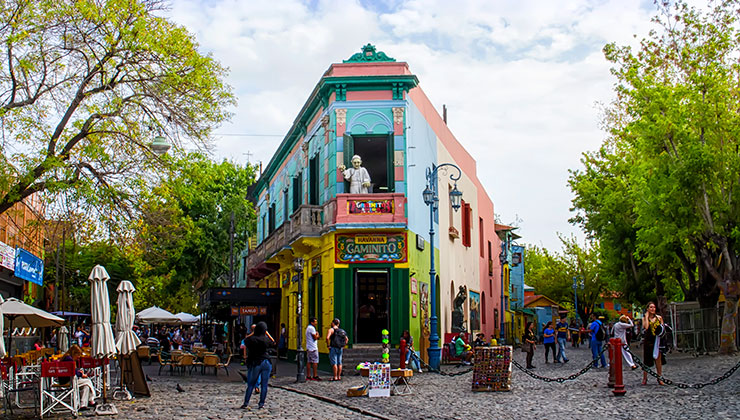 ---