About Prague
An Old World ambiance makes living in Prague feel like a fairytale with photo opportunities on just about every corner. Gothic architecture, arched, stone bridges, and ornate palaces border cobblestone streets in the charming Central European city. You'll find the Czechs are decidedly modern, though, emphasizing an accepting attitude—anything goes for religion, fashion, or lifestyle. Locals embody the live and let live mindset, championing global ideals of love and peace. A walk along the Lennon Wall, the city's iconic living street art exhibition, can tell you much about the current views, hopes, and causes of the people. Once the capital of old Bohemia, the city today enjoys a thriving social life, a serious café culture, expansive parks, and a rich arts scene ranging from jazz clubs and classical concerts to black light theater shows. 
What to do in Prague
Beer spa: Pamper your skin and feel stress melt away as you soak, beer in hand, in a traditional oak bucket of Czech lager—the amber nectar praised for its nutrient-rich hops, vitamins, and malt.
Prague Castle: Tour Prague's history at this vast estate that is home to several museums and palaces, defensive towers, and the Bohemian Crown Jewels.
Vltava River tour: Cruise down the Vltava River and take in the sights and panoramic views of the City of a Hundred Spires. 
KGB Spy Museum: Uncover the secret organization's past and spot covert cameras, mysterious weapons, and bizarre Soviet uniforms.
Old Town Square: Spend days exploring the historic Old Town Hall, a 14th-century Gothic church, and the iconic medieval astronomical clock. Find medieval holiday markets in the square during Christmas and Easter.
Ice Pub: Experience a sub-zero ice art wonderland where everything you see and feel (with the exception of a standard-issue thermal jacket) is crafted out of ice.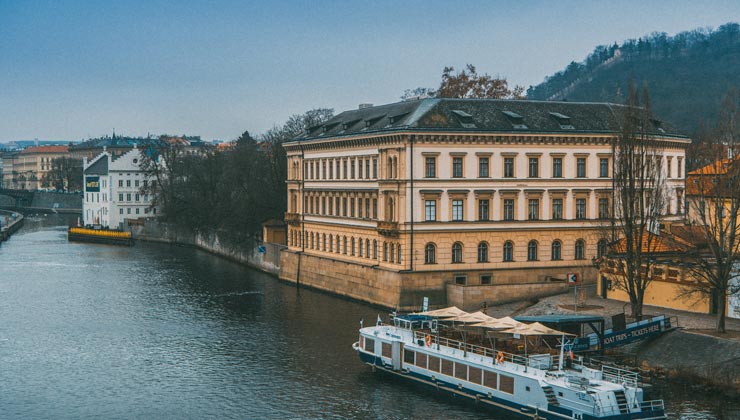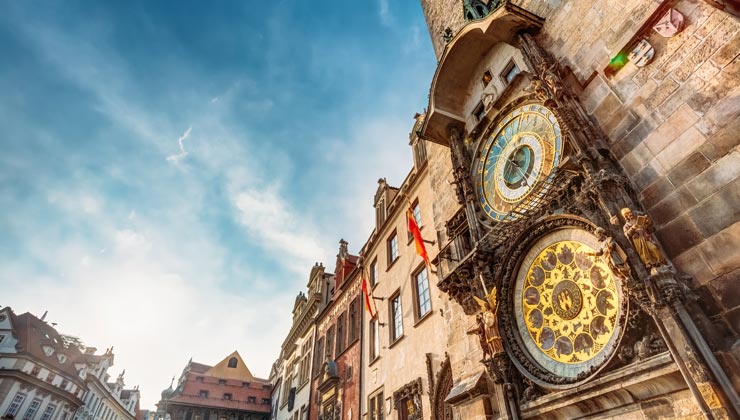 ---