About Galway
With something for everyone, Galway will excite all of your senses. The challenge of the city is prying your eyes away from the breathtaking landscapes and picturesque bay. It's worth the effort, though. Aside from its natural beauty, the energy of Galway pulses in its atmospheric pubs, intimate pedestrian lanes, and thrilling rugby matches. Listen to traditional Irish music—with the sounds of fiddles, tin whistles, or squeezeboxes—coming from the West End's entertainment district. The thriving culinary scene throughout the city reveals Galway's romance with innovative food. Most of all, the friendly and tight-knit community will make you feel right at home in Galway.
What to do in Galway
Kirwan's Lane: Take advantage of the cafés, pubs, and arts and crafts shops in the charming neighborhood with a winding pedestrian street and rustic stone houses.
Galway Cathedral: Listen to organ recitals, concerts, or Gregorian chanting as you study the luminous mosaics, decorated dome, and stained-glass windows of the stone-built church.
Eyre Square: Meet friends for a day of shopping at the modern plaza that has its share of both contemporary art and historic monuments, including flags of the 14 Tribes of Galway. The Eyre Square Centre, Galway's main shopping center, borders the square with more than 70 stores and restaurants.
Menlo Castle: Explore the ruins of the 16th-century castle that was once home to English nobility. Beyond its vine-covered walls, the stone structure holds its secrets close, including the mysterious deaths of nobles.
Salthill Promenade: Snap photos of the Aran Islands and Galway Bay on the seaside promenade. Follow local tradition before turning around by kicking the wall across from the diving boards.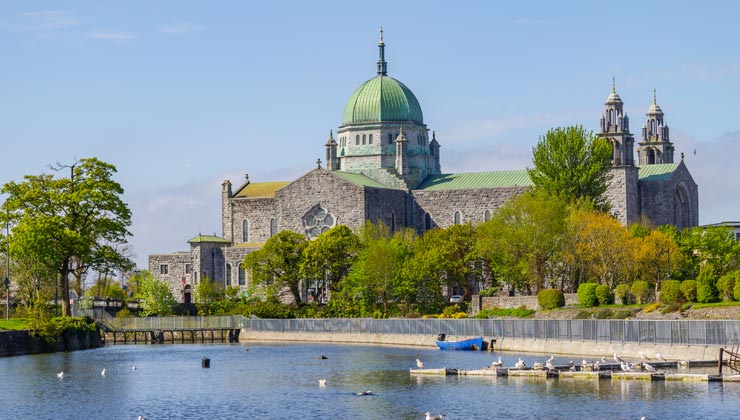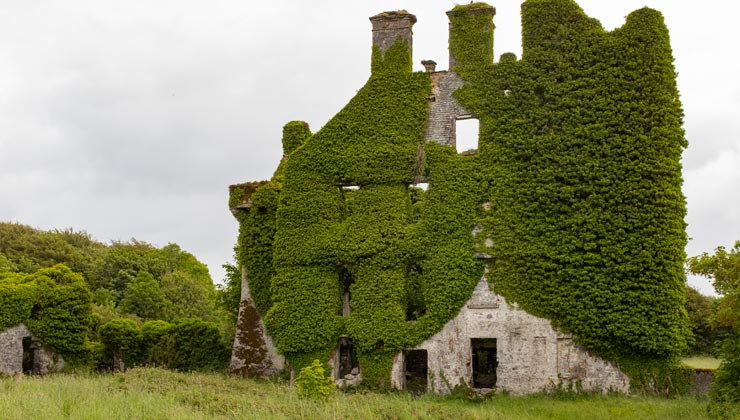 ---