Korea's capital city of Seoul has vibrant offerings, from celebrated museums and festivals to delicious street food and lively pop culture. Witness South-North Korean relations firsthand and travel to the demilitarized zone, Jeju Island, or Busan. Explore centuries-old palaces, enjoy delicious street food, and discover new pop music. Just hours from Beijing or Tokyo, the city also serves as a base for affordable and easy travel throughout Korea and East Asia.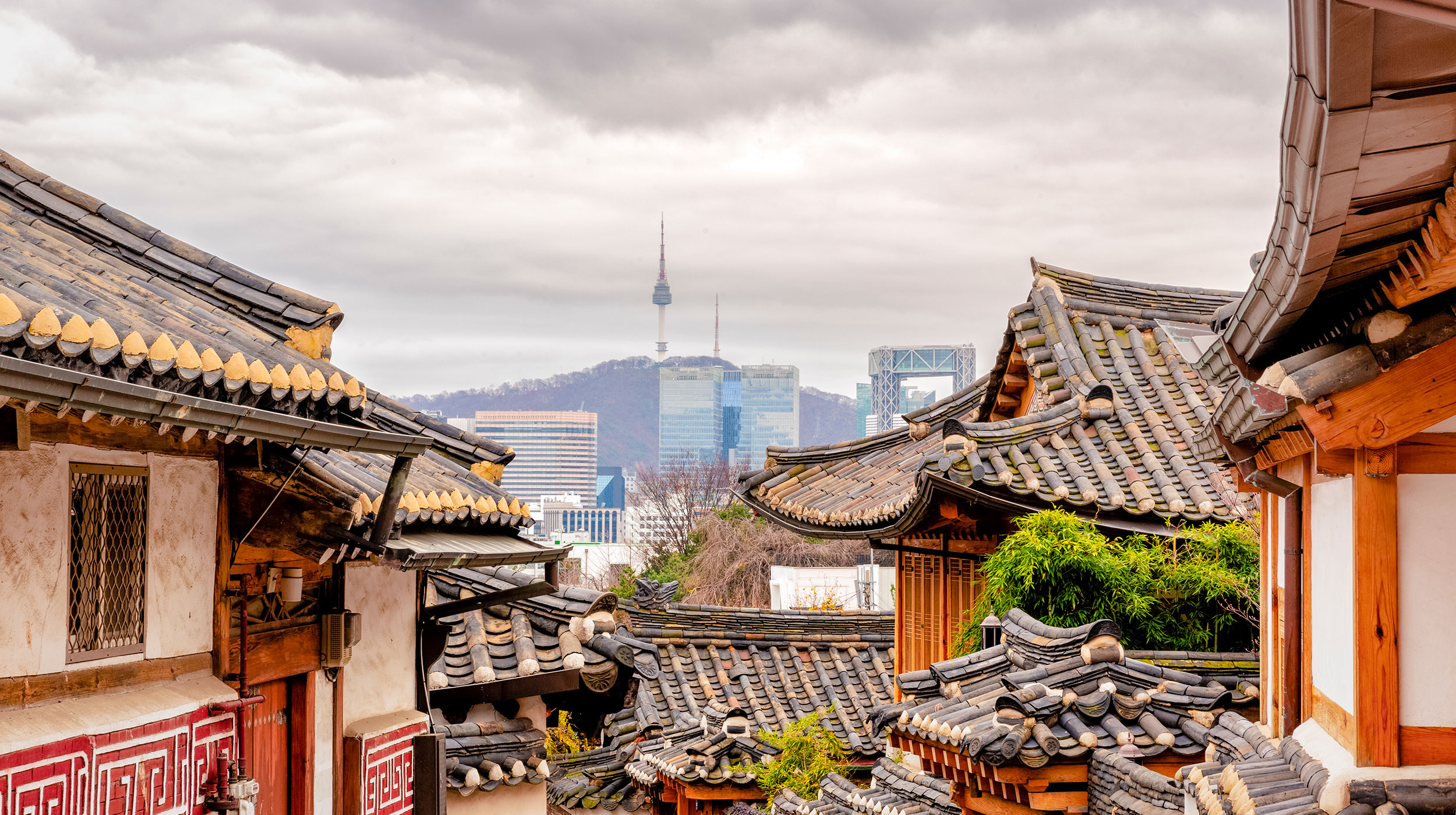 Business and Economics
Yonsei University
Seoul is a trendsetter with roots showcased in its temples, shrines, and palaces. At Yonsei University, you can pursue classes in any major. If you have a soft spot for East Asian culture, you'll find this program especially rewarding.
Questions about study abroad?
UCEAP Office Hours
Schedule an appointment to chat with a UCEAP advisor who can answer questions like the following:
What's it like to study abroad with UCEAP?
What's the best program for my major and career plans?
Where's the best place for me to study abroad?
How easy is it to apply and when should I get started?
As a civil and environmental engineering major interested in natural landscapes, I enjoyed the discussions in my environmental planning class as well as visits to national parks such as Bukhan Mountain. There is so much to see in Seoul. The subway system is easy to use to get around. I love Korean food. Study abroad is definitely something undergraduates should experience, and both Yonsei and the city of Seoul have a lot to offer.
Erik Chang
UC Los Angeles
Civil and Environmental Engineering
Korea
The biggest lesson I learned was to always remember why we do what we do. I learned that we do not send a hundred emails or struggle with contracts simply because it's work. We have a responsibility and the work we do actually affects peoples' lives. I came to realize this as everyone in the office was incredibly professional yet also encouraging and intentional with each other. Ultimately, working for Hyundai Corporation was a precious opportunity to speak Korean and understand a different approach to academics, career, and life.
Young Park
UC Berkeley
Environmental Science
Korea
I had a wonderful time at Dreamfora as a software engineer intern. My role was to oversee the backend infrastructure and set up the testing module for our development team. I learned a lot about industry standards and tools that help run present-day applications. Much of this experience can't be gained in a classroom and it was extremely beneficial for me. Having the chance to intern in a Korean startup was also culturally enriching and I would highly recommend it.
Taehoon Kim
UC Berkeley
Computer Science
Korea
---