About Saint Petersburg
The cultural capital of Russia, Saint Petersburg is considered the most European city in the country. Stunning historic landmarks and cultural treasures embellish majestic squares, wide thoroughfares, and waterways within the metropolis. A vibrant dynamic energy pervades the city—and not just during festivals or White Nights when the sun shines most of a summer day. The city's unpredictable weather doesn't dampen the energy of the intellectual, open-minded population. Green, recreational spaces are warm-weather destinations while skiing and indoor social events occupy cold-weather days.
Where is Saint Petersburg
What to do in Saint Petersburg
New Holland Island: Explore the romantic and creative atmosphere that draws artists, writers, and musicians to this thriving art scene.
Hermitage Museum: Follow in Catherine the Great's footsteps as you view the exhibits—nearly 3 million—in the five-building museum. Plan what you want to see before you go. It would take a lifetime to get through the entire museum.
Nevsky Prospekt: Stroll through the swanky main street to see gorgeous architecture before heading into the city's entertainment and nightlife scene.
Palace Square: Feel the true power and might of the Russian empire in the gigantic plaza surrounded by the luxurious Winter Palace, a former imperial residence of the Romanov family.
Banya and Turkish baths: Soak in Russian tradition at historic spas where key figures—like Dostoevsky and Lenin—socialized and relaxed in style with saunas, bathing pools, and therapeutic massages.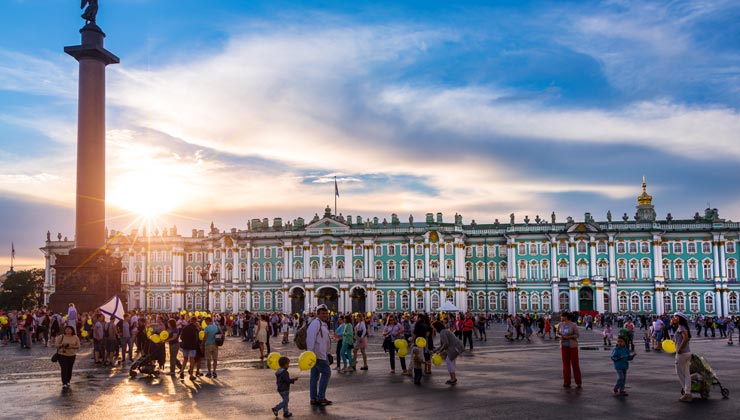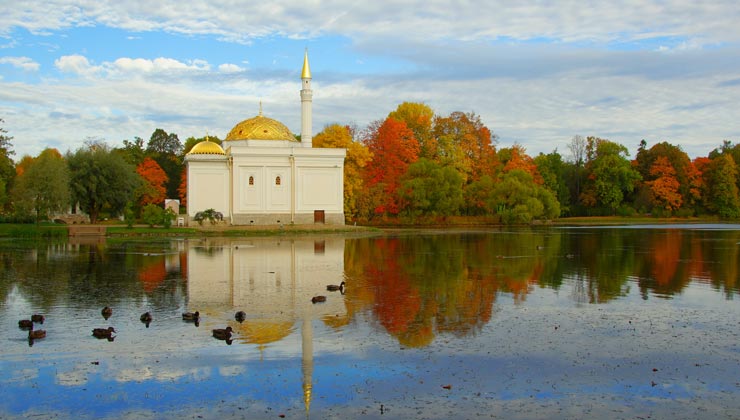 ---