About Geneva
Called the capital of peace, Geneva hosts the European headquarters of the United Nations as well as several other international organizations. The small city is home to a considerable number of international expatriates, bringing a multicultural feel to the city. Still, Swiss culture looms large—think efficiency, skiing, cheese, and chocolate (yum!). Geneva's streets reflect the city's rich history and beautiful architecture, and each neighborhood has its own character. Explore them and find out why Geneva offers its residents one of the best qualities of life in Europe.
What to do in Geneva
Old Town: Get to know Geneva in this scenic part of the city that boasts boutiques, cafés ideal for people-watching, cathedrals, and cobbled streets. Be sure to take a minute to rest on the world's longest bench—a 120-meter curiosity located in the promenade.
Bains des Pâquis: Take a dip, get a massage, and dine on delicious fondue at the 1930s public swimming baths on the edge of Lake Geneva.
Carouge district: Hunt down the unusual in the picturesque Italian-influenced neighborhood, including glass blowers, indie clothes designers, second-hand booksellers, and all varieties of jazz bars and night clubs.
Palace of Nations: Tour the European United Nations headquarters and get insight into current global issues. Among many international debates is the use of land mines, symbolized by the Broken Chair sculpture in front of the building.
Lake Geneva: Ferry across Lake Geneva to get snaps of the city and the Jet d'Eau, an enormous water fountain that can be seen from planes high in the air.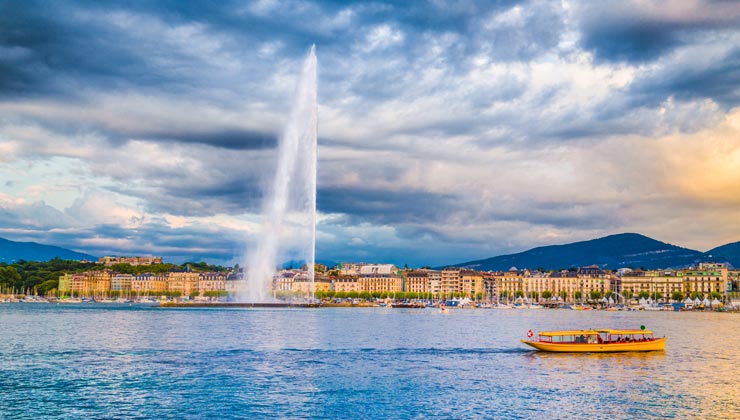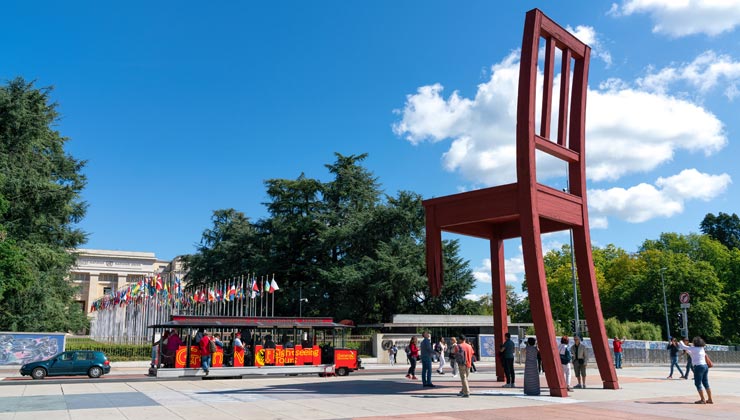 It was a unique experience to be in a bilingual, non-language class where French and English were spoken interchangeably with a range of accents like Australian, Russian, and Egyptian. It was my first experience being in such a diverse cohort with so much culture and tradition. I immediately appreciated what it meant to live in an international melting pot.
Katrina Villacisneros
UC Berkeley
Global Studies
Switzerland
---