About Monteverde
Behind Monteverde's veil of mist, you'll find an environment made for nature lovers and eco-warriors. A culture of conservation replaces the consumerism found in many large cities. The area's world renowned cloud forest is home to breathtaking views, a vast range of wildlife, and delicate orchids dotting the green landscape. Catch a glimpse of iridescent hummingbirds, sleeping sloths, howling monkeys, and butterflies painted in vivid colors. Nestled in the mountainous terrain, Monteverde is more village than town—full of friendly people who enjoy life's simplicities.
10.275162547934, -84.824597983998
What to do in Monteverde
Monteverde Bat Jungle: Track bats swooping through the exhibit's flight space, watch as they feed on fruit, and eavesdrop on echolocation calls while discussing conservation efforts.
Hike the Hanging Bridges: Skywalk the tropical canopy in a two-mile hike and view the forest floor ecosystem from swaying suspension bridges.
Tree House restaurant: Spend a night out dining among the leaves in an imaginative restaurant built into the branches of a giant ficus tree.
Don Juan plantation tastings: Sample the flavors of Costa Rica with a tour focused on the coffee, chocolate, and sugar cane of the region.
Arenal Volcano: Ride horseback while taking in the sights of Arenal Lake, mountains, and farms before arriving at the volcano to hike or soak in hot springs.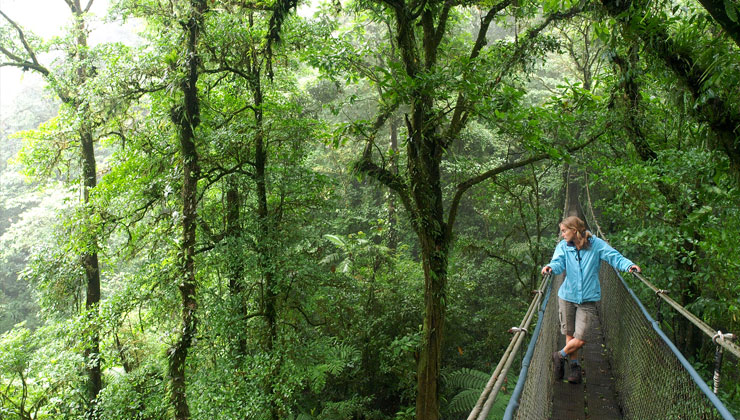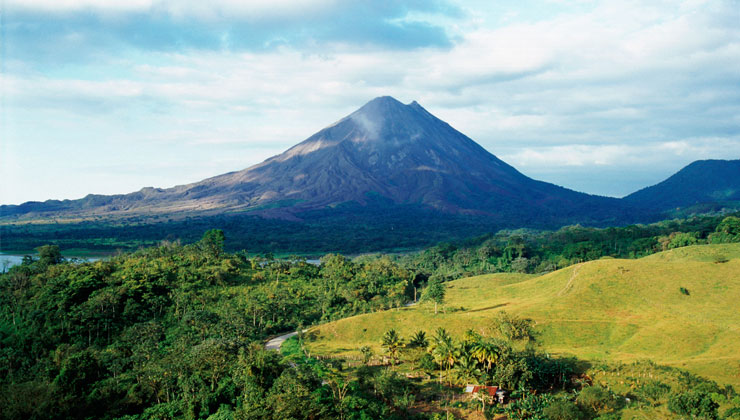 ---