Give your UC education an international foundation with Global Start.
Global Start is an experience unlike anything you will find on campus. With Europe as your classroom, you will take courses infused with local history and culture and participate in excursions that bring lectures to life. While immersing yourself in the local community and making new friends, you'll learn to thrive in an unfamiliar environment – ideal preparation for your return to UC in the winter.
Designed with specialized programming to ease the transition from high school to university, Global Start promotes long-term academic success. The program will build a strong foundation for your UC career by developing capacities for:
Study habits
Writing skills
Living independently
Intercultural awareness
Language skills
Financial literacy
Self-awareness, resiliency, and adapting to new environments
Career readiness 
Explore new disciplines and start checking off degree requirements. Every class earns UC units, can fulfill UC general education requirements, and count toward your degree. 
The knowledge, experiences, and skills you gain abroad on Global Start will create a foundation for success throughout the rest of college and beyond.
Syracuse, Italy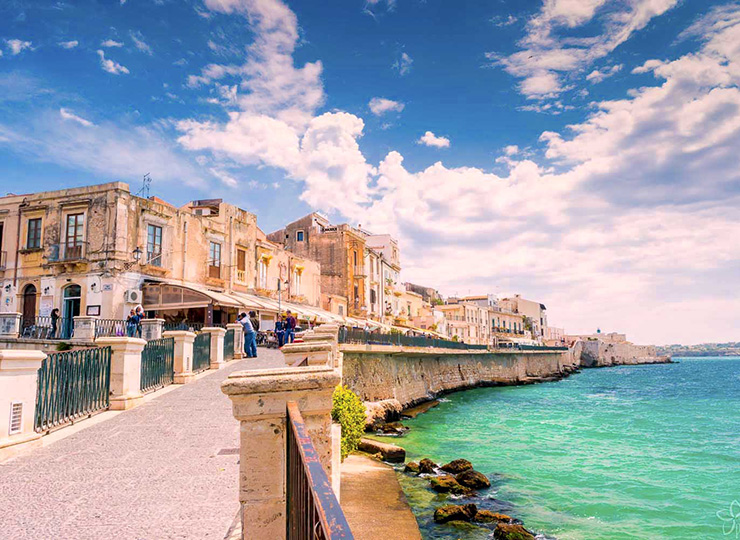 In the bustling city of Syracuse on the island of Sicily, students will find the ideal setting to immerse themselves in the local culture, a unique combination of Italian and Mediterranean, marked by distinctive traditions and some of the best food in Europe. Sicily's long history as a crossroad of civilizations makes it a perfect place for a cross-cultural learning experience. Syracuse offers a rich and colorful tapestry of street markets, delightful cafés, and the majestic Greek temples of Apollo and Athena.   
Apply now
Seville, Spain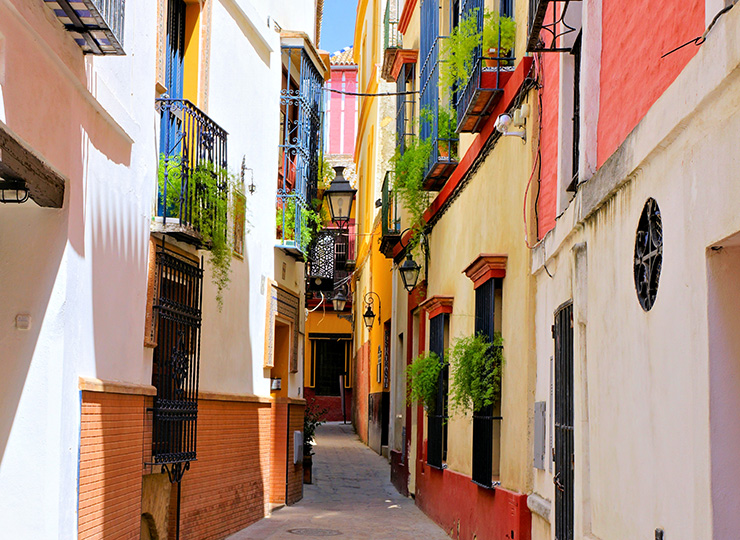 As Southern Spain's capital city, Seville is a cosmopolitan and vibrant city where tradition and innovation go hand-in-hand. Modern Seville still maintains traces of its rich cultural history, allowing students to live and study amongst Roman ruins, Moorish & Renaissance-style architecture, the Jewish quarters of Santa Cruz, and the largest Gothic cathedral in the world, all providing an ideal backdrop to the continuation of Global Start students' cultural learning abroad.   
Apply Now
Program Structure
Summer Orientation Experience on Your UC Campus  
The Global Start program begins with a curated summer orientation at your UC campus where you'll meet other new UC students and be welcomed into the campus community. The Global Start orientation includes programming to prepare to go abroad and to return for a successful start to your winter quarter at UC.  
Learn more about your campus' summer orientation:   
UC Davis | UC Irvine | UC Los Angeles
Fall Quarter Abroad with UCEAP  
The University of California Education Abroad Program (UCEAP) helps students like you explore, learn, and make an impact – at UC and around the globe through more than 160 study abroad opportunities. You'll spend your fall quarter in Italy or Spain, making lasting friendships while building your confidence and global understanding in a supportive quarter abroad, you will take courses that can fulfill general education requirements for your UC degree. 
Eligibility
The Global Start program is open to incoming first-year students who meet the following criteria:  
Recently admitted to UC Davis, UC Irvine, or UC Los Angeles
Be 18 years old by September 20, 2024   
Program Features and Benefits 
UCEAP study abroad programs come with built-in student services, and the Global Start program is constructed specifically for first-year students.  
Through the Global Start program, you will have:   
A tailored summer orientation through your UC campus  
Orientations prior to departure and abroad to answer all your questions   
Organized group travel to your program location   
Weekly extracurricular activities and excursions like market tours, museum visits, performances, walking tours, and sporting events to learn more about the host culture   
24/7 health and safety support, as well as travel insurance  
Reentry preparation and advising to ensure a smooth transition back to your UC campus in the winter   
Support from your UC campus, UCEAP, and on-site staff abroad from application, throughout the program, and upon your return   
Studying on this program brings a variety of benefits, including:   
Small classes and personalized attention  
Curated list of courses taken for UC credit  
Ability to build academic skills while gaining a sense of community and belonging    
Strong connections with your UC peers and supportive instructors  
Opportunities to build confidence, independence, and life skills   
Bonus: You are guaranteed housing at your UC campus when you return to California.  
Program Dates
The Global Start program begins with a summer orientation through your UC campus. Dates for the summer orientation vary by campus. View specific details by following the link to your UC institution.  
UC Davis | UC Irvine | UC Los Angeles
Your fall quarter abroad runs September 20 through December 14, 2024.
Specific orientation, predeparture, and flight details will be provided to students who are admitted to the Global Start Program. 
Application and Timeline  
Applications open March 1, 2024. Get program news and announcements delivered straight to your inbox by requesting information today!  
Space on the program is extremely limited. If eligible, you are encouraged to apply as soon as you receive your UC acceptance letter. 
Application opens  - March 1, 2024
Application closes May 17, 2024
Summer campus experience - Determined by each campus
Flights depart to Europe - September 19, 2024
Fall quarter abroad starts - September 20, 2024
Fall quarter abroad ends - December 14, 2024
Flights depart to the US - December 14, 2024
The Global Start application opens on March 1, 2024, and is open until May 17, 2024. Students and families can sign up for our interest list to have program news and announcements delivered straight to your inbox. 
Frequently asked questions
Studying abroad is one of eleven high-impact teaching and learning practices identified by the American Association of Colleges and Universities (AACU). High-impact practices have significant education benefits for students, especially those from historically underserved groups, in higher education. Studying abroad has shown to increase levels of self-confidence, independence, and adaptability. It can also boost students' intercultural competencies, GPA upon return, and graduation rates. Learn more about the benefits of study abroad in What Families Want to Know. 
Global Start offers you a number of benefits. Rather than attending class in large, impersonal lecture halls, you receive personal attention from instructors while taking UC courses that incorporate local academic, historical, and cultural resources into student learning. Small classes, experiential learning, and personalized attention create an intimate, liberal arts college atmosphere for you to thrive in as you transition from high school to UC. Every class earns UC units and can fulfill UC general education requirements and count toward your degree. The experiences, friendships, and skills you gain abroad will create a foundation for success throughout the rest of your UC career and beyond. 
The Global Start program is open to incoming first-year students who meet the following criteria: 
Recently admitted to UC Davis, UC Irvine, UC Los Angeles, or UC San Diego's Eleanor Roosevelt College
Be 18 years old by September 20, 2024  
First-year students admitted to UC Davis, UC Irvine, UC Los Angeles, and the Eleanor Roosevelt College at UC San Diego can apply online via the UCEAP website between March 1 and May 17.
Yes. If you don't have one yet, apply as soon as possible so you will have your passport in your possession by MONTY, DAY, YEAR. Your passport must not expire before June 14, 2025. You can learn more about the passport application process and get started today by visiting travel.state.gov.
US passport holders do not need a visa for this program. If you have a passport from another country, you can check the European Union visa requirements to determine if you will need a Schengen visa in order to participate.   
US passport holders are not required, or able, to obtain a visa for this program because it is under 90 days. Travel within the Schengen Area after June 16, 2024, is not allowed unless you hold a valid passport from an EU country or Liechtenstein, Norway, Iceland, or Switzerland. The law allows travelers to be in the Schengen Area for up to 90 days out of the previous 180 days. Your 90-day travel period will need to be reserved for your time in the program. Your 180 days are from June 17 to December 15. If you travel in the Schengen Area during the summer before the program begins, you face fines, deportation, and travel bans, in addition to being withdrawn from the program. 
Yes. Instructions will be provided after students are accepted.  
All UCEAP students are automatically enrolled in the required travel insurance for UC students. It will be your primary insurance while abroad. You also need to maintain insurance in the US, either through UC campus insurance or private insurance. Additional instructions will be provided after you are accepted.  
Once accepted into the program, you can withdraw without financial penalty until July 1. Please be aware, however, that withdrawing from the Global Start program this late in the summer may impact your options for course enrollment and housing at your UC campus for fall quarter. 
During the Global Start summer orientation you will meet other participants from your UC in person or virtually, and you will travel with your UC peers as a group to your study abroad location where you will meet participants from other UC campuses.
All students are required to use the travel options organized by the program to Europe for the start of the program and back to the US after the program ends. Global Start staff will accompany you on this journey. Upon arrival abroad, you will be transported from the airport to your accommodations.
Global Start students are required to live in the program-arranged housing. You will complete a housing preference form prior to departure that program staff will use for housing assignments. Specific addresses and roommate information will be provided when you check in at your program location. 
Classes abroad are similar to classes on your UC campus, and you'll have the local city and country to enhance your experience. You will take UC classes that have been intentionally designed to use the program location as a classroom by integrating local cultural and historical sites, museums, and organizations into the curriculum. There are STEM, social science, and humanities courses to choose from, so you can take the courses that best fit your academic goals. Class sizes are small, which allows instructors to provide more personalized attention and foster critical skills and competencies. Classes are taught in English (except for Spanish and Italian language classes) and each will fulfill your campus' general education requirements.
While travel may be possible on some weekends, you are strongly urged to wait before making travel plans for the first few weeks until you have adjusted to college life abroad and know your detailed program schedule before planning additional travel. Additionally, travel booked while in Europe may be cheaper.
Yes, but please encourage them to wait until you have had time to adjust to life abroad and know your detailed program schedule. Friends and family will need to secure their own accommodations because guests are not allowed in program housing. Plan to visit with them during your free time, since program activities and facilities are only open to program participants. 
Meal plans are not available, and that's part of the independent living skills you'll build abroad. The program housing has shared kitchen facilities you can use, and you'll find markets where you can buy local ingredients nearby. Enjoy preparing and sharing meals with friends at your student housing, get take-out meals, or eat out at the many cafés and restaurants around the city – it's all part of the experience!
Planning for your return will start in the fall through virtual appointments. You will meet with UC advisors and enroll in your winter classes while abroad. UC campus housing is guaranteed upon your return, so there's no need to spend time finding accommodations for your return. You will be fully supported by campus staff before and after your return.  
While you will not be physically on campus in the fall, you are still part of your campus community throughout the entire Global Start experience. You will be creating tight bonds with fellow UC students that often translate into lifelong friendships and a support system when you return to campus. You'll meet with academic advisors and staff just like your peers back at home to plan for winter courses. Keep up with what's happening on campus, like cheering on your campus team at a livestreamed get-together. When you return in the winter, you will have the opportunity to join clubs and organizations on your campus and tighten your connection with your UC. 
Contact Information
For more information about your UC Campus summer orientation, contact your UC campus directly.  
UC Davis | Link coming soon!
Contact info coming soon. 
UC Irvine | Link coming soon!
Contact info coming soon. 
UCLA | Learn more...
For more information about the program abroad, visit our contact page and choose the contacts under Spain or Italy, depending on your location preference.