About Syracuse
Existing for thousands of years, Syracuse features a rich blend of cultures and civilizations. With numerous archaeological sites and architectural styles, the city creates a haven for ancient history addicts. Discover the Greek, Roman, Arab, and Norman influences on the city, sometimes coexisting in one building. Mt. Etna, the world's most active volcano, rises to 10,912 feet north of the city. Syracuse has served as a muse for writers, from Greek playwrights to Romantic era poets. Even today, the city's artisans produce papyrus paper, puppets, and pottery inspired by craftsmen from the past. The charming streets, golden beaches, and crystal blue waters complete the picture of a Mediterranean paradise.
What to do in Syracuse
Ortygia Market: Stop for lunch at this food heaven where the delicious scents of local dishes drift through market stalls selling spices, cheeses, seafood, cakes, and colorful produce.
Fontane Bianche: Swim or pedal boat in the warm, azure waters of the white-sand beach that slopes gently into the sea.
Catacombs of Syracuse: Wind through underground tunnels where intriguing frescos, inscriptions, and ancient tombs carved out of the earth tell the story of Syracuse's past.
Piazza di Archimede: Venture into the "elegant living room" of Syracuse centered on the Fountain of Diana and surrounded by pastry shops, bars, and cafés perfect for an afternoon break.
Syracuse Archaeological Museum: Discover prehistoric artifacts and a display of Syracuse's chronology and development that will satisfy any history buff.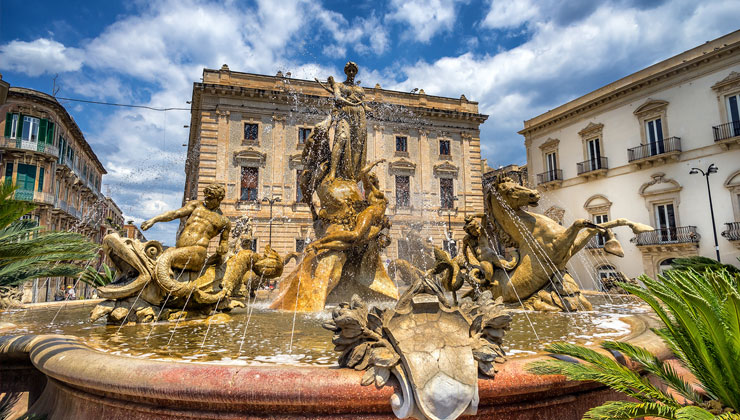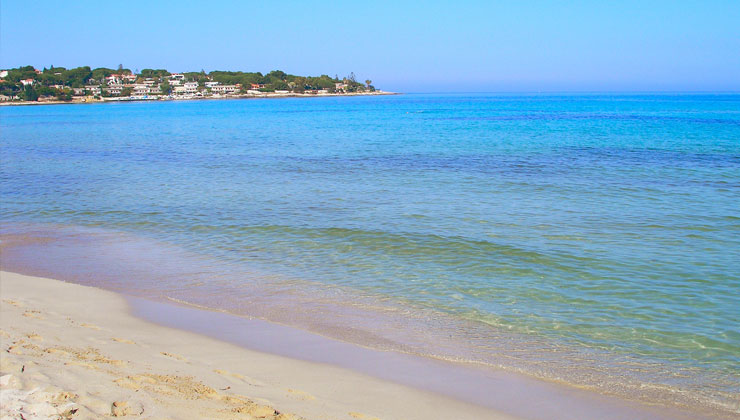 ---