About The Program
Trace the history, culture, and politics of the Mediterranean through the lens of food in three distinctive cities in Italy and Spain: Florence, Syracuse, and Barcelona. Study topics like migration and urbanization, global trade relations, cultural encounters that impact local identity, and the quest for sustainability. Go on guided visits to sites related to the course, like wineries, museums, markets, and olive mills. In your free time, delve into Florentine culture at Michelangelo's statue of David or the Uffizi Gallery. In Syracuse, explore the Temple of Apollo or the catacombs under the city. You can't leave Barcelona without photos of Gaudí's churches, museums, and palaces.
Where you'll study
In Florence, you'll use the UC Center for classroom space and other program activities. However, in the other two city locations, you'll be in classes at local higher education institutions. In Syracuse, you'll be in classes with other US students at the Syracuse Academy. In Barcelona, you'll be at the Ciutadella campus of the Pompeu Fabra University, just minutes from Barcelona's most famous beaches.
UC Center Florence
Your home base in Florence for everything from classes to meet-ups for program tours and excursions is the Accent study center in Florence. You will attend classes in two palazzi; the main center is contained within the first two floors of the Palazzo Guadagni, an early 16th-century building in the tree-shaded Piazza Santo Sprito of the Oltrarno neighborhood. The heart of historic Florence, this bohemian neighborhood just south of the River Arno features winding cobblestone streets, outdoor eateries and cafés, traditional local businesses, and artisan's workshops. Staff are on hand to answer academic questions, share information on cultural and social activities, and offer general advice. The main center has five classrooms for courses and lectures, a student services area, a computer lab with the latest iMacs, faculty offices, a lending library for UCEAP courses, and a comfortable student lounge. A second facility where you will attend classes is the Palazzo Jules Maidoff, a four-story Renaissance building with a beautiful walled garden a short walk from the Duomo.
Syracuse Academy
The Syracuse Academy is an international school specialized in organizing study abroad programs for college students in Sicily. Located in the city center, the academy is just steps from the catacombs, the Archaeological Museum, the Greek Theater, the island of Ortygia, and many other noteworthy sites. It is a strategic starting point to explore the island of Sicily and discover the Mediterranean culture. The historic villa where you'll be learning is a beautiful oasis surrounded by two acres of botanic gardens, citrus trees, century-old palms, and many other exotic plants. Indoor facilities offer state-of-the-art lecture rooms of all sizes with modern teaching facilities, computer labs, lounge areas, lab rooms for creative arts and culinary classes, a media center with printing facilities, a library service, and study rooms.
Pompeu Fabra University
Pompeu Fabra University (UPF) is a young and modern university. Although small in size, it packs a big punch in rankings; of the 250 young institutions ranked by World University Rankings, UPF is number 11. It also continuously ranks in the top ten institutions in Spain. Part of UPF's strength is its passion for international exchange, collaboration, and research. Among the universities of Spain, UPF has the highest percentage of foreign students and lecturers. When you study abroad at UPF, you'll be in the company of Spanish students who have either studied abroad already or will be soon. Over 30 percent of its local students spend at least one term abroad. The campus library is open 360 days a year and offers extended hours of operation during exams. In addition to its own impressive collection, UPF has an inter-library loan system that can access any university library in Catalonia within 24 hours. There are student computer rooms for use across UPF's campuses as well as some 300 wireless hotspots.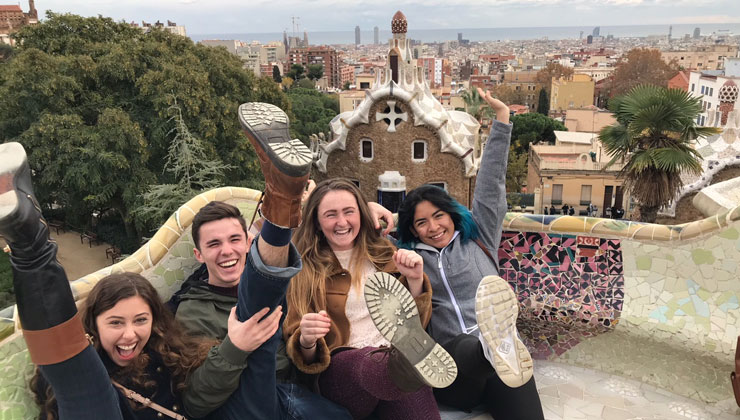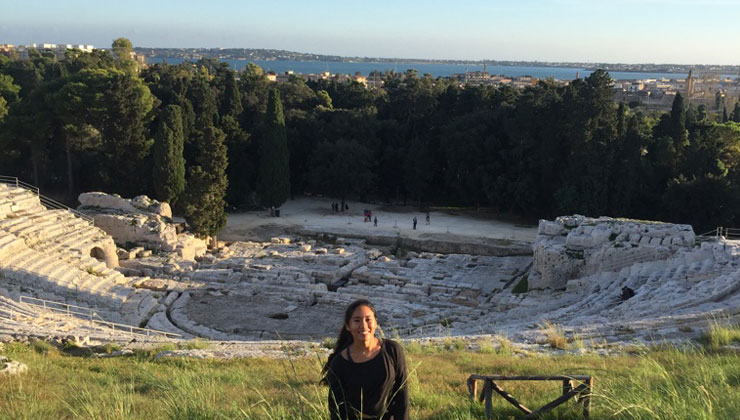 TRIPS AND ACTIVITIES
The study center arranges field trips and activities to introduce the local culture and special features of your host country. There may be other optional excursions, which you can explore after arrival.