Understanding transnational connections and relationships provides insight into issues like human rights and climate change. Taking your global and international studies abroad gives you the chance to discover local responses to the political, economic, and cultural challenges of globalization. You'll examine your own perspectives and find empathy with people in all parts of the world. Examine topics of war, peace, and security on a global scale in Australia. Learn the motivations and gain greater understanding of migration, asylum, and exile in Argentina. See how the challenges of growing populations, aging demographics, increased pollution, and diminishing resources are being managed in other countries.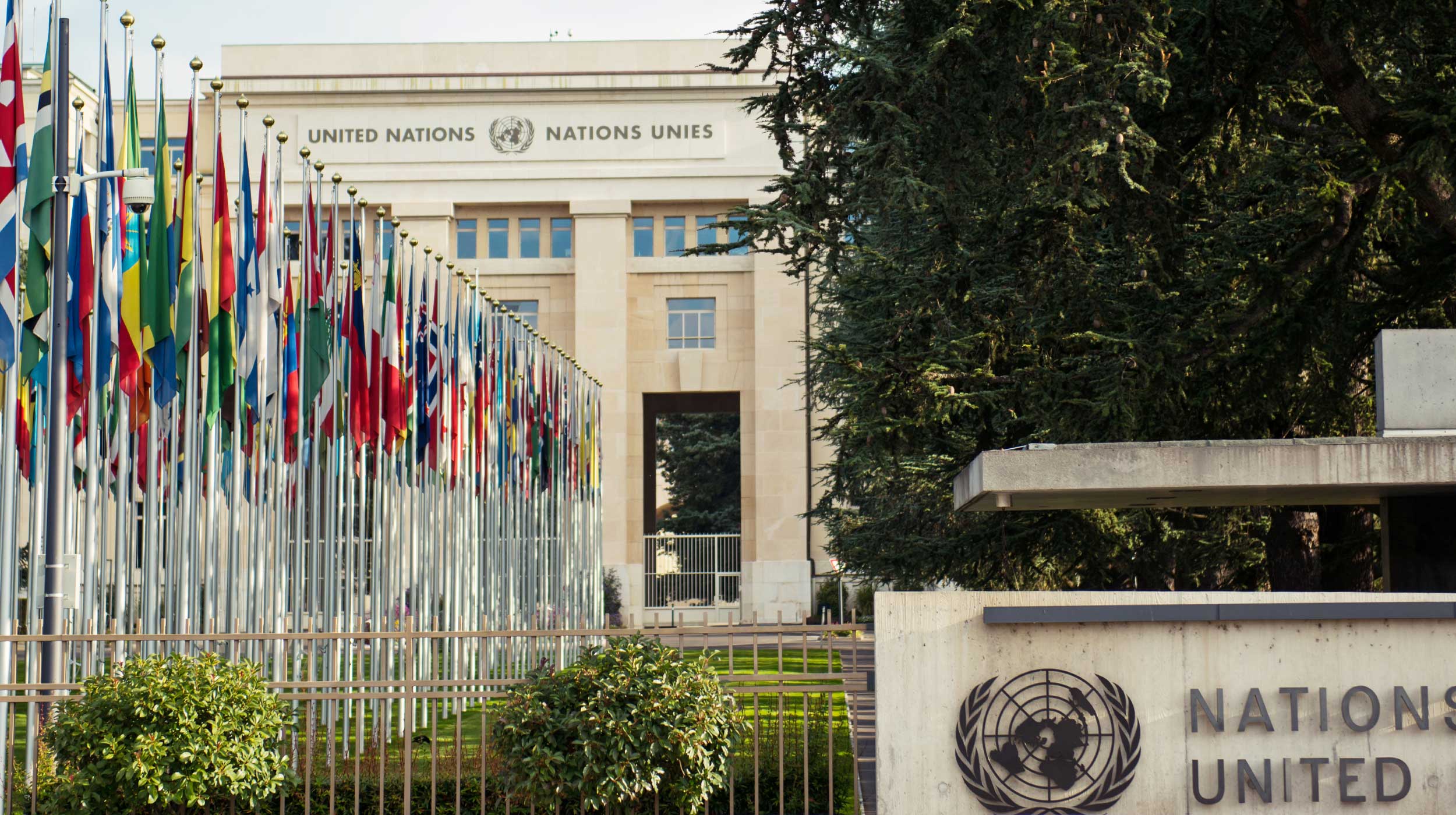 World Capital of Peace
Global Studies, Geneva
Home to the world capital of peace, Geneva is where international organizations like the United Nations, the World Trade Organization, and the International Labor Organization do their very important work.
It's also where you can get international work experience through an internship. Geneva is the ideal location for students who want an international career.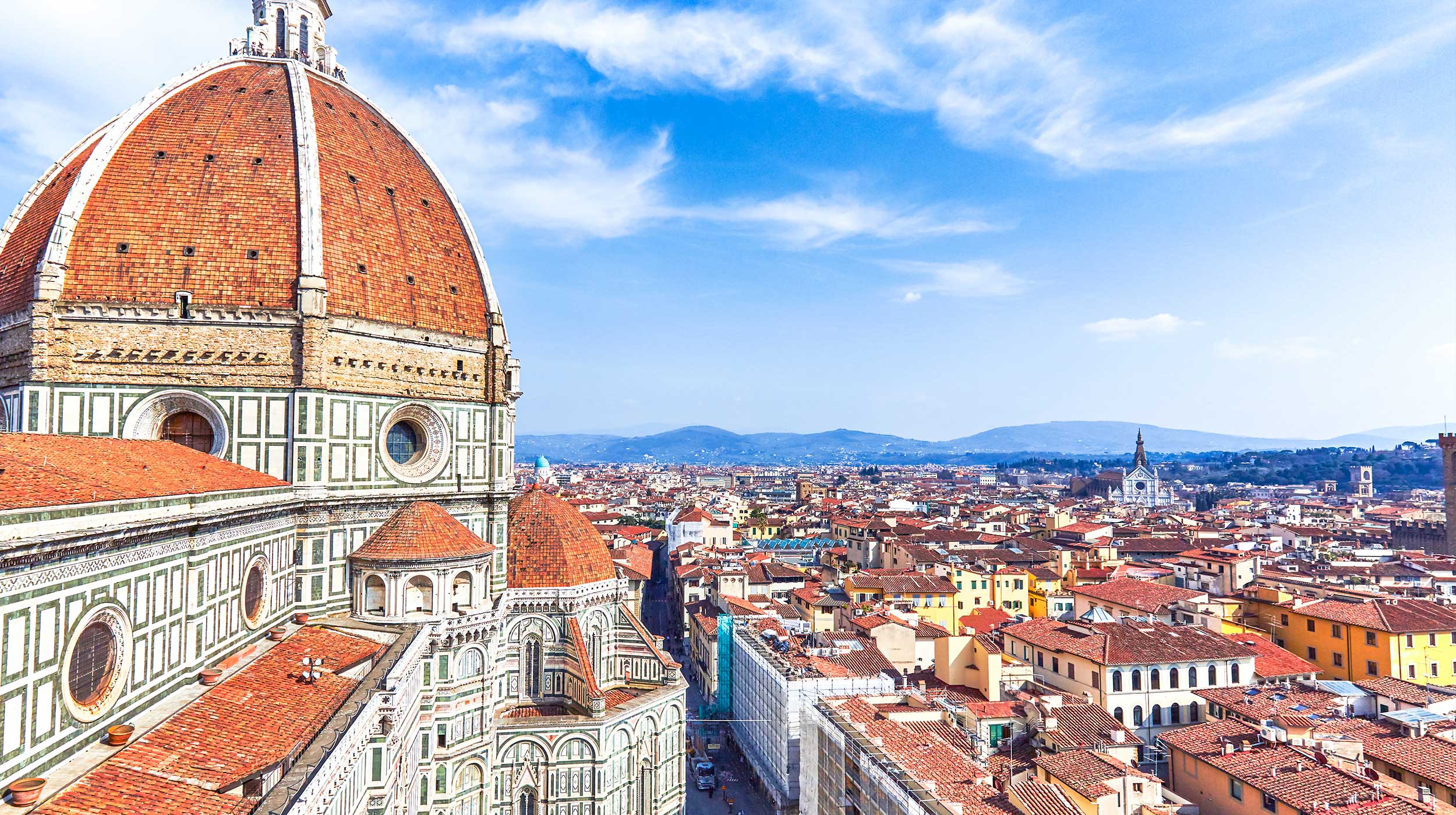 Grand Tour of Three European Cities
Sustainable Food Systems in the Mediterranean
Study globally important topics like migration, urbanization, and international trade relations while traveling and experiencing the food and culture of Italy and Spain.
Follow the history, culture, and politics of the Mediterranean through three distinct cities: Florence, Syracuse, and Barcelona.
Living in Europe means effortless travel to numerous countries. A weekend in Paris? Just a train ride away. A week in an all-inclusive Turkish resort? A few hours by plane. Not to mention the beauty of the Netherlands itself–old architecture, delicious stroopwafel, King's Day parades, and the greenest nature you've ever seen. Even though I encountered my fair share of obstacles (I was not sufficiently prepared for Dutch weather and I got on the wrong bus more times than I'd like to admit), my time studying abroad was remarkable.
Marina Krivonossova
UC Irvine
International Relations
Netherlands
Through my internship, I acquired a combination of hard and soft skills that will be useful to any future career or leadership opportunity I pursue. I developed valuable intercultural communication skills as I had to demonstrate clarity when communicating with my supervisors. I also further developed time management skills as I balanced school and met my internship deadlines. It was incredibly fulfilling to earn the respect of my colleagues and trust from my superiors that allowed me to work on more meaningful projects over time.
Nicole Timofeevski
UC Berkeley
Global Studies
Czech Republic
My UCEAP internship taught me the value of language immersion and has inspired me to work for an intercultural exchange organization in my future career. My French improved drastically and being in an immersive professional setting played a huge role in that improvement. My experience left me with soft skills such as active listening, adaptability, and cross-cultural communication. Through hard work and perseverance, I gained the hard skill of foreign language proficiency in French and I am more excited than ever for life after UCSB. I am confident that I can contribute in meaningful ways to my future workplace, regardless of whether it is abroad or domestic.
Galina Joy Gursky
UC Santa Barbara
Global Studies and French
France
The classes at PUC were incredible because they were about Latin America and taught by Latin Americans. I took a political science class taught by an influential figure in Chilean feminist politics. The fact that the classes transferred to my degree made it even better. Best of all, I had the opportunity to live in a welcoming society and witness real-time change in Chilean politics – it was an amazing experience.
Paulina Belloso
UC Davis
International Relations and History
Chile
It was a unique experience to be in a bilingual, non-language class where French and English were spoken interchangeably with a range of accents like Australian, Russian, and Egyptian. It was my first experience being in such a diverse cohort with so much culture and tradition. I immediately appreciated what it meant to live in an international melting pot.
Katrina Villacisneros
UC Berkeley
Global Studies
Switzerland
By far, the one accomplishment I am most excited to share with my friends and family is the fact that I was able to live with a Czech family for my semester in Prague. Though it was incredibly challenging the first few months, I'm happy to say I learned a lot from them as I improved my communication skills and received the gift of learning about Czech culture from them.
Trelysa Long
UC Irvine
International Studies and Economics
Czech Republic
As an international studies and business major, studying abroad was the prime of my college career. Without this experience, I would not have been able to connect what I learned to real-time situations. This experience made me realize how thankful I am for what I am learning in my major and made me a more conscious global business person. The professors and experiences abroad taught me to be open to new ideas and ways of doing things.
Sabrina Fernandez Ramirez
UC San Diego
International Studies
China
---