About Cambridge
Find yourself instantly charmed by the nostalgia, history, and tranquil setting of Cambridge. Gothic churches and 16th-century university buildings give the compact city an Old World feel. The epitome of a university town, Cambridge's cheerful cafés and shops, bike-friendly streets, and collegiate camaraderie make it ideal for students. You could say that science is in Cambridge's very DNA. Scientists discovered the building block of life's structure and celebrated it at a local pub. The city served as a filming location for The Theory of Everything on the life of Stephen Hawking. Sir Isaac Newton and Charles Darwin lived and attended university here. Those who favor a creative muse can find inspiration in local artisans' works, museums, and a lively restaurant scene.
52.205337, 0.12181699999996
What to do in Cambridge
Cambridge Market Hill: Grab some happy vibes at the friendly, colorful stalls filled with secondhand books and vinyl, local produce, and handmade jewelry.
The Eagle pub: Toast the double helix with Eagle's DNA ale at the pub where scientist Francis Crick announced a breakthrough in his work on DNA.
The Polar Museum: Chill in the exhibits highlighting the exploration, science, and extreme weather conditions of the Polar regions.
Punting on the Cam: Float down the River Cam in a punt—a flat-bottom boat—while enjoying a tour of 'The Backs' as the views of university buildings are called.
King's College Chapel: Gaze heavenward to see the medieval church's fan-vaulted ceiling and stained glass windows.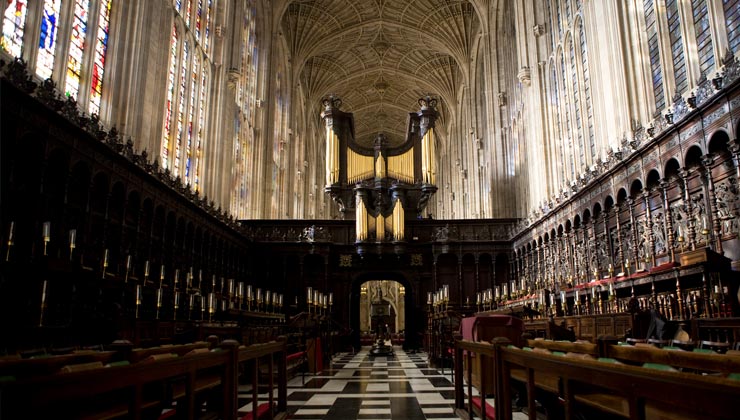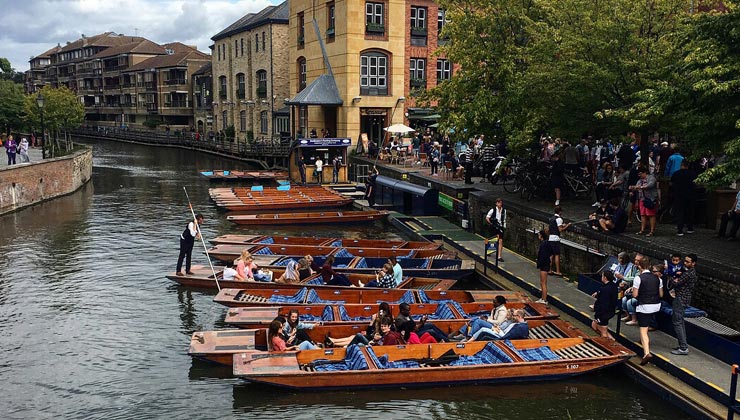 ---