After the 2011 earthquake, Christchurch has been reborn as an eccentric and vibrant city. You can't escape Christchurch's creativity—the city radiates it. An outdoor dance-o-mat made from a washing machine, an Egyptian-style cinema, and colorful street art and murals provides a quirky vibe. Front and center is the natural beauty around Christchurch—hiking, boating on rivers, surfing, and sunset-watching makes this the city for outdoor living. Serving as the launch point of countless Antarctic expeditions for the last 100 years, Christchurch is called the gateway to the icy continent at the bottom of the world.
What to do in Christchurch
Hammer Springs Thermal & Spa: Soak in hot thermal pools or have a relaxing treatment.
Waimakariri River: Kayak the river through the high slat walls of gorges.
Cathedral Square: Walk through the center of the city for a glimpse at the history of Christchurch, including the 201 earthquake.
Avon River: Punt down the river that meanders through the center of Christchurch.
International Antarctic Centre: Surround yourself in snow and ice as you meet blue penguins or ride in an all-terrain amphibious Antarctic vehicle.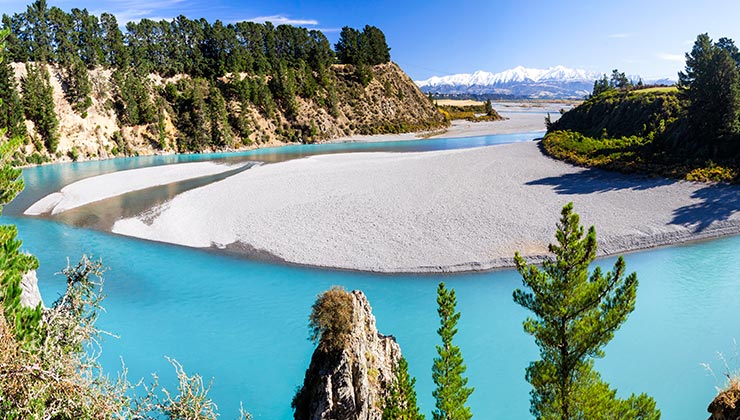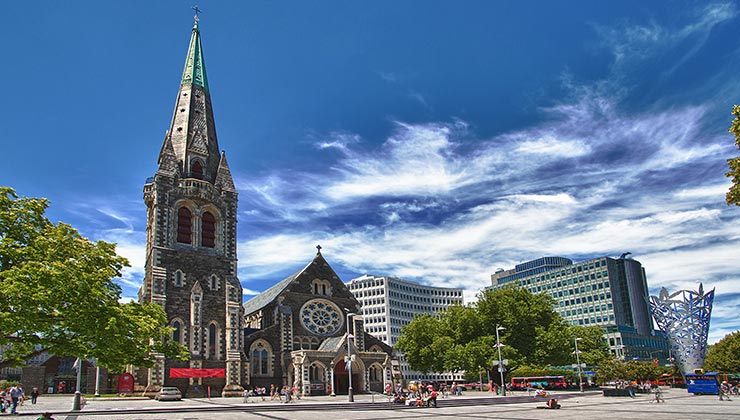 ---