About Berlin
Berlin is a city of contradictions—forward-thinking yet full of history. Moving from the division of East and West sides since the '80s, the city today has a highly diverse population and a prevailing sense of change. Starting with the Berlin Wall's graffiti, the thriving art scene now embraces murals and public art installations. Part of the city's vibrant culture, Berlin's exhilarating nightlife encompasses makeshift bars, techno raves, and warehouse clubs. Learn to let go and adopt a free-spirited mindset—you'll frequently hear alles gut, or all is good, from Berliners.
What to do in Berlin
Mauerpark Market: Fill an afternoon with food stalls, street musicians, and shopping—you can even find Soviet-era collectibles. At 3 pm, belt out your favorite songs at a mass karaoke session in the amphitheater.
Berlin Wall: Bike along the route that traces the Berlin Wall and stop at the visitor center to learn the history of the divided city, view the Death Strip, and learn the stories of its victims and survivors. 
Alexanderplatz: Catch up with friends at the energetic gathering place before roaming the major shopping and entertainment district of the largest square in Germany.
Bauhaus Archive: Uncover the origins of the art movement that has had a lasting impact on architecture and design as you view works from key Bauhaus School artists.
Sony Center: Wonder at the spectacle of glass towers, tent-like canopy, and indoor park in an entertainment plaza with 3d theaters, restaurants, and shops.
Pretzels at Pratergarten: Explore the flavors of Germany in one of Berlin's oldest beer gardens—a massive outdoor space offering plenty of seating and a refreshing break from city life.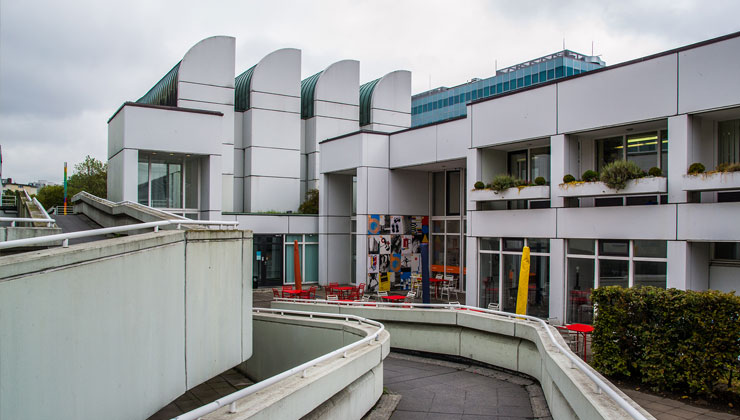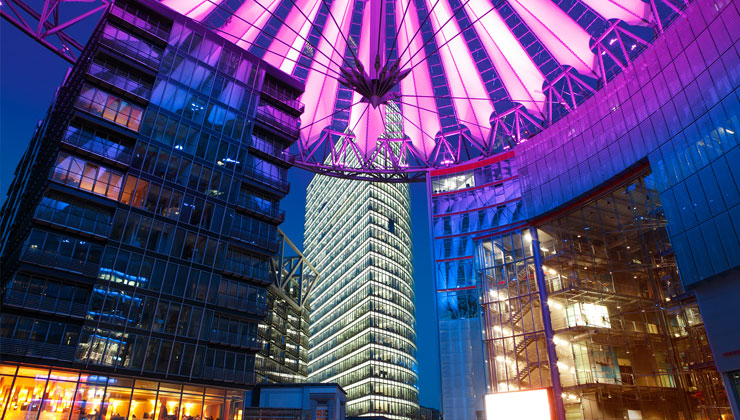 UCEAP gave me the opportunity to broaden my mind in a way that could only be achieved by living abroad. My time in Germany reinforced my intention of attending graduate school in Germany. I have a good understanding of Germany culture, language, and the education system. Additionally, I have gained new perspectives from being amongst locals in Berlin and international students in my program. I will bring these new understandings back to my home university and apply them in my classes.
Emily Busche
UC Santa Cruz
Anthropology
Germany
My internship was really inspiring and made me feel like I could change my community. I wanted it to give me a sense of what it meant to be a citizen of the world and explore the many cultures that Berlin has to offer, and it did. I knew Berlin was a diverse city from my research, but I didn't know the extent until I arrived. Since everyone at my internship was from a different place, I was able to learn why different people move to Berlin, what they liked about it, and how the startup world has affected the dynamics of living in a city like Berlin. I learned what it's like to be in a culturally and ethnically diverse work environment. I am forever grateful for the experiences I had abroad and will take the memories I made with me for the rest of my life.
Rosemarie De La Melena
UC Berkeley
Media Studies
Germany
The exposure to creative processes, critical analysis, and professional versatility this internship provided has helped me achieve my goal of integrating into a different society and gave me skills applicable to both my studies and my career ambitions.
Jay Titterud
UC Davis
Managerial Economics
Germany
At the beginning of my stay in Germany, I had difficulty understanding others and was often tempted to switch to English. Although it was difficult and I made many mistakes, I gradually improved my conversational skills and by the end I felt confident carrying a basic everyday conversation in German.
Colin Wright
UC Santa Barbara
Ecology and Evolution
Germany
Under the German education system and its purpose to train students to become future researchers, I had the opportunity to define my research question, consult secondary literature, and write. Essentially, I completed the experience of starting research from scratch.
Qian Chen
UC San Diego
Philosophy
Germany
---
We have
6

Programs that match your search