About Berlin
Berlin is a city of contradictions—forward-thinking yet full of history. Moving from the division of East and West sides since the '80s, the city today has a highly diverse population and a prevailing sense of change. Starting with the Berlin Wall's graffiti, the thriving art scene now embraces murals and public art installations. Part of the city's vibrant culture, Berlin's exhilarating nightlife encompasses makeshift bars, techno raves, and warehouse clubs. Learn to let go and adopt a free-spirited mindset—you'll frequently hear alles gut, or all is good, from Berliners.
What to do in Berlin
Mauerpark Market: Fill an afternoon with food stalls, street musicians, and shopping—you can even find Soviet-era collectibles. At 3 pm, belt out your favorite songs at a mass karaoke session in the amphitheater.
Berlin Wall: Bike along the route that traces the Berlin Wall and stop at the visitor center to learn the history of the divided city, view the Death Strip, and learn the stories of its victims and survivors. 
Alexanderplatz: Catch up with friends at the energetic gathering place before roaming the major shopping and entertainment district of the largest square in Germany.
Bauhaus Archive: Uncover the origins of the art movement that has had a lasting impact on architecture and design as you view works from key Bauhaus School artists.
Sony Center: Wonder at the spectacle of glass towers, tent-like canopy, and indoor park in an entertainment plaza with 3d theaters, restaurants, and shops.
Pretzels at Pratergarten: Explore the flavors of Germany in one of Berlin's oldest beer gardens—a massive outdoor space offering plenty of seating and a refreshing break from city life.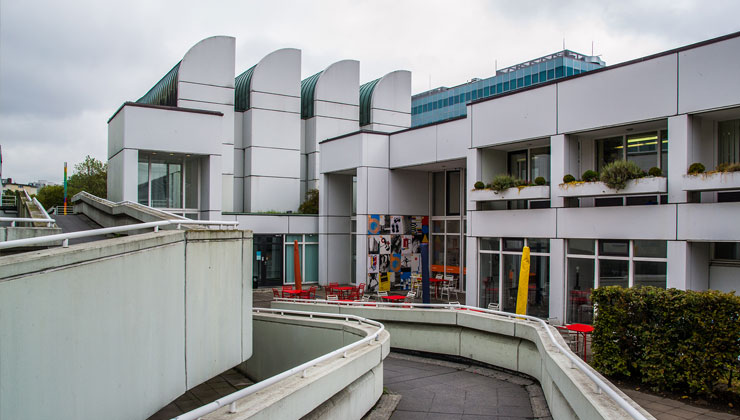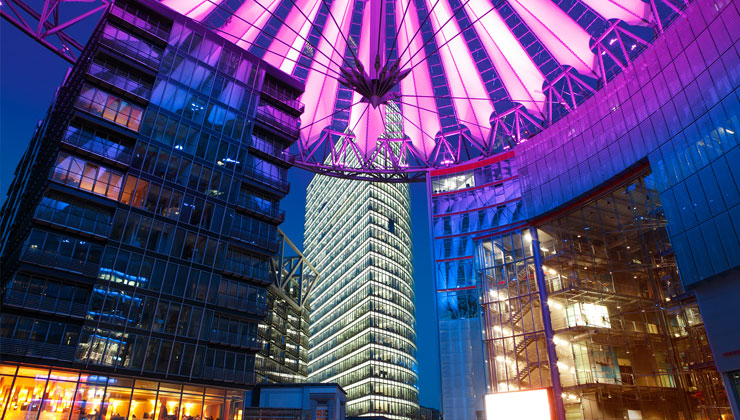 ---