About Accra
The jewels of this ever-evolving city are not its natural beauty, energetic nightlife, or thriving art scene—although those treasures can't be overlooked. Rather, it's Accra's generous, spirited, and creative citizens. The resilient and optimistic community is constantly on the move but not too busy to chat on a crowded bus or offer a helping hand to a stranger. You'll get to know people while lying on warm-water beaches, after-midnight club-hopping, and working at Internet cafés.
5.6037168, -0.18696439999997
What to do in Accra
Osu neighborhood: Enjoy shopping, eateries, and live music in this area known as the West End of Accra.
Accra Sports Stadium: Lose your voice rooting for one of Ghana's football teams—football (or soccer as we know it in the US) is an obsession in Ghana.
Labadi Beach: Join the seaside parties that run all day and don't stop until sunrise.
DuBois Centre: Explore the life of W.E.B. DuBuois, civil rights leader and advocate for African emancipation from colonial powers.
Osu Castle: Walk along the worn, yellow stones of this fort that has served as a slave trading post, seat of government, and commercial center.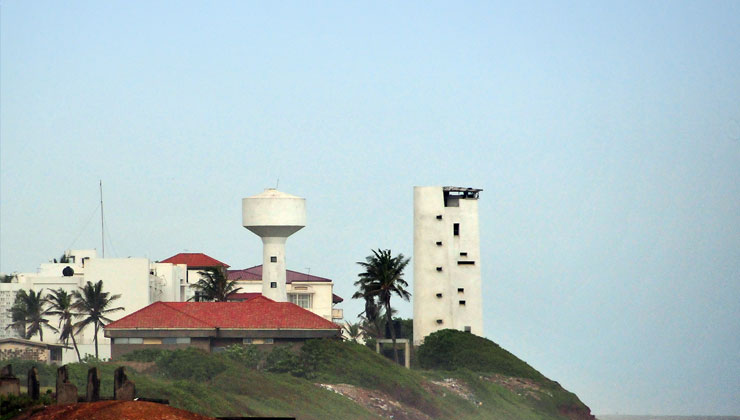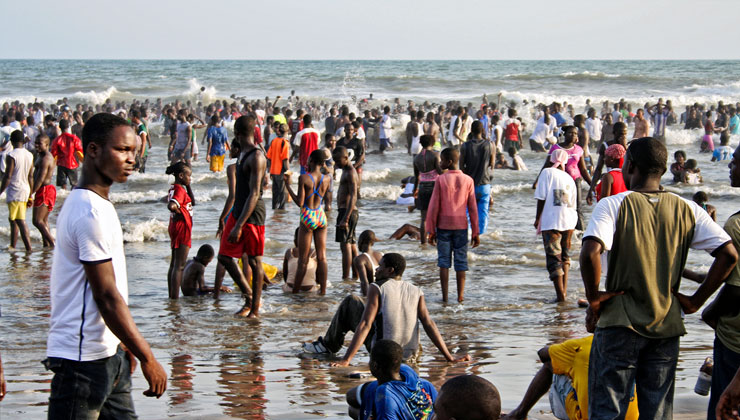 Studying in Ghana was a dream come true. As an African American woman who had never been to Africa, it is hard to describe the feeling I got when I looked around and every face looked like mine. I felt at ease and welcomed. I felt for the first time in my life that I was home.
Violet Henderson
UC Berkeley
Conservation Resource Studies and African American Studies
Ghana
Ghana made me appreciate my cultural and familial values much more and widened my understanding of where my home truly is. I learned so much more from Ghana than I ever expected.
Keerthana Muthukrishnan
UC Los Angeles
Geography and Environmental Studies
Ghana
My internship was the perfect fit because it aligned my academics as well as my career goals. I was able to apply what I was learning in class like how to avoid being gender biased in the activities and lessons I planned for my students. I have always wanted a future in education and this internship gave me more experience working with students and with lesson planning. It also broadened my career path by making working with nonprofit organizations an option for me.
Melanie Gomez
UC Santa Cruz
Sociology and Education
Ghana
My ideas about conservation, development, and saving the world have changed. I realize now that the most important wildlife conservation has to do with the people who rely on natural resources to live their lives. The biggest threat to biodiversity is poverty and the systems that drive environmental degradation.
Wilson Sherman
UC Berkeley
Conservation and Resource Studies
Ghana
---