About Bologna
It's easy to think of Bologna as home—old and new traditions are treasured, comfortable surroundings put you at ease, and delicious aromas signal meals to be shared. The oldest university in the western world, Bologna University anchors the city and attracts a large student population. Balancing the city's rich history, the youthful community brings a progressive and innovative character to Bologna. Open and inviting locals relish the city's status as a treasure yet to be discovered by masses of tourists. Wander around the colorful streets to get a feel for Bologna's vibrant atmosphere, reflected in its highly decorated porticoes. Referred to as Italy's Food Capital, Bologna's nickname highlights its reputation as a top foodie destination. Every dish is a culinary experience you won't forget.
What to do in Bologna
Quadrilatero area: Browse the crafts, jewelry, and foods of shops that have been around since medieval times. The stores themselves are treasures with historic architecture and furnishings preserved to maintain the area's character.
Basilica of San Petronio: Get lost in the arches and vaults of this immense, yet incomplete, cathedral.
Piazza Verdi: Meet up with new friends to soak up the atmosphere—plus music, wine, and fun—in the university quarter of the city.
Walk the porticoes: Duck into Bologna's famed corridors to admire ancient architecture, see the colorful decorative touches, and capture a photo-worthy moment of your time in Italy.
Asinelli and Garisenda towers: Climb to the top of Bologna's legendary leaning towers to feel their pronounced tilt and get a view of the cityscape below.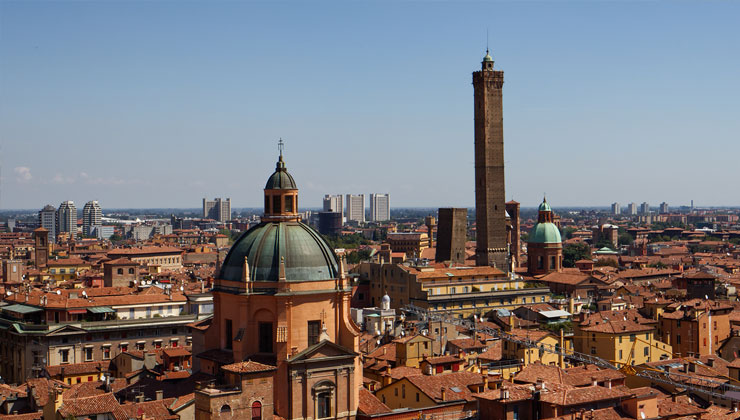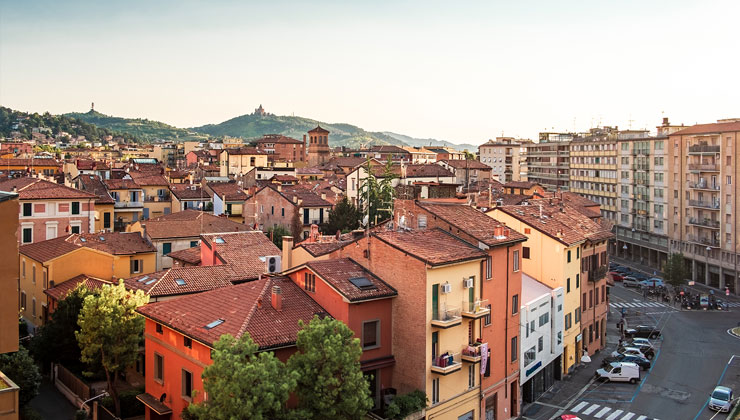 My time abroad brought an incredible amount of cultural exposure which would have been impossible to recreate at my home university. Living in Italy meant speaking with locals on a daily basis, delicious Italian cuisine, and diving head first into Italian culture: fashion, body language, and expressions unique to Bologna like, "Dammi il tiro," which is a way to ask to be buzzed into the building. These experiences simply cannot be prepared for or replicated in a classroom.
Joshua Beal
UC San Diego
Biochemistry and Cell Biology
Italy
---