About Madrid
Find true Spanish treasure in the capital city of Madrid. Old World appeal of medieval palaces shifts to a contemporary and spirited atmosphere within the centuries-old metropolis. Boasting both a Golden Mile of shopping and a Golden Triangle of museums, the cultural hotspot cultivates design, entertainment, and fashion trends, including the Zara clothing line. The Madrileño passion for creativity and life extends from bohemian districts to innovative Spanish cooking to boisterous nights out. As the educational, economic, and technological center of Spain, Madrid lures students and scholars from across the globe to its top-notch universities.
What to do in Madrid
Gran Vía: Get to know Madrid on its main artery and center of entertainment. Savor local cuisine during brunch, shop boutiques and malls in the afternoon, and stay until dawn in its pulsating nightclubs. 
Flamenco show: Clap along with performers' staccato steps at a performance of the iconic dance. Catch a show at a restaurant, dance hall, or on the streets.
Plaza Mayor: People-watch at one of the historic square's many cafés and take in the surrounding 17th-century residences and the statue of powerful King Philip III.
The Prado: Study the brushstrokes of Spanish and Italian master painters, including Spain's most important artist, Francisco Goya.
El Retiro Park: Power walk or Segway through the elegant gardens and past the pond full of paddle boats to the spectacular glass pavilion— all created for Spanish royalty.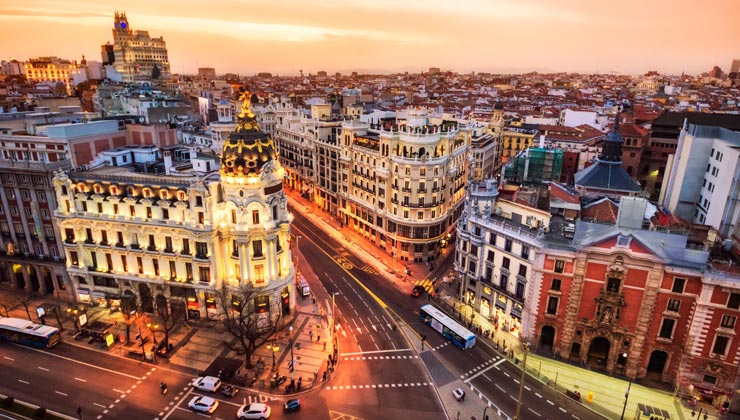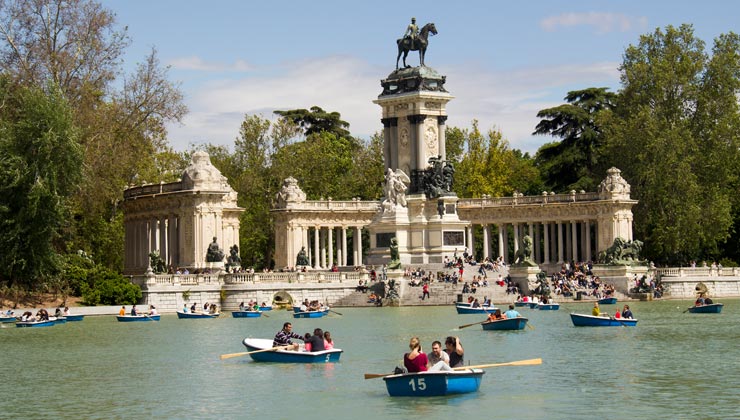 I have met people from all over the globe and slowly learned that we are more similar than different. We all share similar thought processes, emotions, and beliefs.
Michael Mooney
UC Santa Barbara
Spain
Studying at University Carlos III of Madrid for a year allowed me to have a completely different academic experience each semester. My fall semester was a Hispanic studies program aimed at international students. In the spring, I'm doing an immersion and almost all my classmates are Spaniards (although I have the opportunity to take classes in English). I love that! All the professors are friendly, which is something new for me since my university classes at home are so big they barely get to know your name. They are also very passionate about their courses which makes it very interesting and enjoyable.
Karina Cedillo
UC Irvine
English
Spain
Living in a new country has challenged me in so many ways, and each challenge made me stronger. I'm so grateful for this semester abroad.
Melenie Becerra
UC Irvine
Spain
---
We have
4

Programs that match your search