About Taipei
Relaxing and laid-back, Taipei is a hidden gem in Asia with a classic island vibe. Surf beaches are plentiful, many restaurants and shops close during the afternoon, and late-night markets compete with karaoke bar performances. Sporting droves of bicycle and scooter riders, the affordable university town boasts a large population without feeling overcrowded. The friendly and forward-thinking Taiwanese people welcome the rich mix of expatriates and international visitors to their shores. Vast parks and open spaces reflect the citizens' efforts to balance an urban lifestyle with a commitment to green living.
What to do in Taipei
Maokong Gondola: Take to the skies in a cable car and watch the scenic mountain views through its glass bottom.
Beitou Hot Springs: Dip into the warm, mineral-rich waters that flow into a hot creek running through the park.
Guanghua Digital Plaza: Satisfy your inner gadget geek with the latest must-have technology at the six-story market.
Raohe Night Market: Experience traditional Taiwanese dishes and the dynamic nightlife of one of Taipei's oldest street markets.
Huashan 1914 Creative Park: Spark your imagination at the urban venue's exhibits of photography, animation, and product design.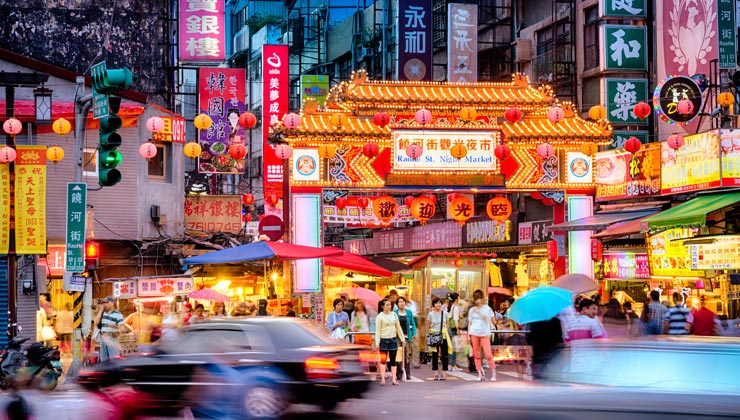 ---