About The Program
Head to Berlin and set yourself up for success. Cultivate leadership skills, learn about business culture, and practice intercultural communication during an eight-week internship in Germany's capital. Intern with a company or institution and attend weekly seminars on navigating the business world and staying current on industry trends. Get to know Berlin through excursions that complement your work and studies. Beyond the program, walk the remaining stretch of the Berlin Wall or visit Museum Island's exhibitions. Explore Potsdamer Platz's futuristic business district, including the Sony Center's glass towers and massive canopy. Roam the Mauerpark Market or take a train to discover lavish Dresden, historic Potsdam, or maritime Hamburg.
Where you'll study
In Kreuzberg, the Council on International Education Exchange (CIEE) Global Institute is a model of a joint learning and living center. With easy access to the rest of Berlin, the institute's site offers high-tech classrooms, bright common areas, and comfortable study areas. The residence halls, classrooms, study, and dining spaces coexist in a vertical campus. Filled with repurposed local furniture mixed with vintage Bavarian pieces and edgy Berlin art, the aesthetic maximizes social engagement. The campus' central open-space common room has multiple seating areas, comfortable couches, a marble bar, and a huge fireplace.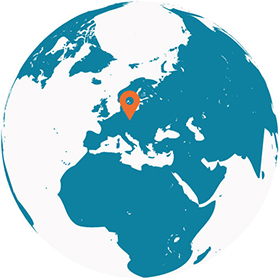 Explore Germany
Life in Berlin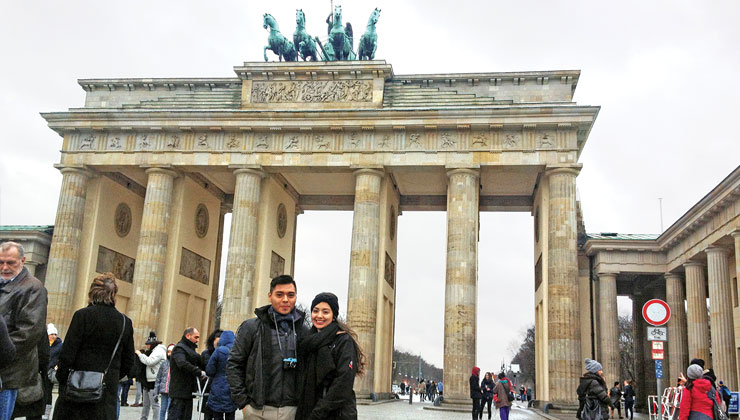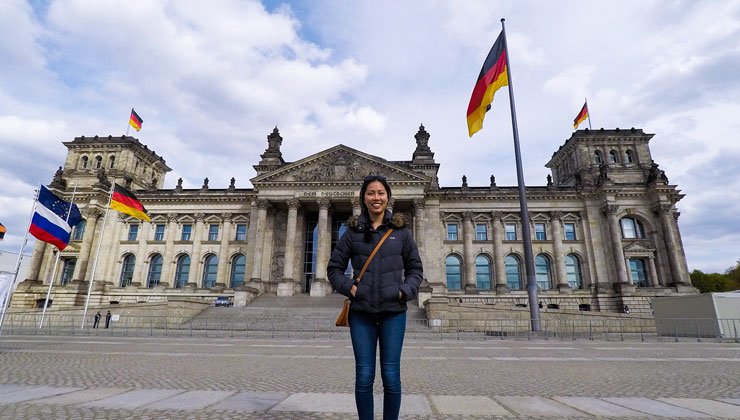 TRIPS AND ACTIVITIES
The study center arranges field trips and activities to introduce the local culture and special features of your host country. There may be other optional excursions, which you can explore after arrival.
From The Californian Abroad
At the beginning of my stay in Germany, I had difficulty understanding others and was often tempted to switch to English. Although it was difficult and I made many mistakes, I gradually improved my conversational skills and by the end I felt confident carrying a basic everyday conversation in German.
Colin Wright
UC Santa Barbara
Ecology and Evolution
Germany
My internship was really inspiring and made me feel like I could change my community. I wanted it to give me a sense of what it meant to be a citizen of the world and explore the many cultures that Berlin has to offer, and it did. I knew Berlin was a diverse city from my research, but I didn't know the extent until I arrived. Since everyone at my internship was from a different place, I was able to learn why different people move to Berlin, what they liked about it, and how the startup world has affected the dynamics of living in a city like Berlin. I learned what it's like to be in a culturally and ethnically diverse work environment. I am forever grateful for the experiences I had abroad and will take the memories I made with me for the rest of my life.
Rosemarie De La Melena
UC Berkeley
Media Studies
Germany
The opportunity to study abroad and intern in Germany was a dream come true. I learned valuable skills that opened my eyes to creating connections with people, and I learned how to conduct myself in a professional environment. I made so many new friends and memories – it will always be an experience I cherish.
Wenxin Li
UC Berkeley
Public Health
Germany