Support
UCEAP students are supported by a network of people throughout the world. Your study abroad experience will be guided by trained staff who are there to support you as you prepare to study abroad, when you arrive, and throughout the program. While abroad, all UCEAP participants have travel insurance coverage and 24/7 emergency assistance.
On-site support
At the Bordeaux Montaigne University, the Bordeaux Study Center is in the heart of the campus near a fountain and classrooms. The second-floor center is accessible by elevator. A computer, printer, and scanner are available to print papers or other documents. A small library offers a place to study or relax. 
Talk to study center staff about
Housing information 
Local culture 
Advice on local cultural, sports activities, and where to eat and shop 
On-campus and off-campus social life   
Travel recommendations  
Local transportation  
Study center activities may include
Thursday tea and cookies 
Occasional picnics 
Meetings with French students as part of a buddy system 
A staff member is available 24/7 by telephone, text, or WhatsApp message for assistance in case of medical or legal emergencies. Contact information is provided at orientation.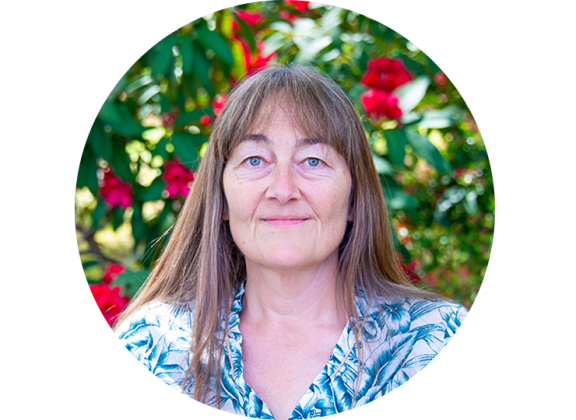 Joëlle Rallion-Autet (she/her)
Program Manager, Bordeaux Study Center in Bordeaux, France
Joëlle helps students with course selection and registration as well as all academic needs. She recommends students take time to explore the city by walking.
She says, "Choose a bakery or coffee shop to visit regularly and get to know the staff working there."
Joëlle hopes students will get a better understanding of the world by opening their minds and melting into the local community. She hopes students will appreciate a different living environment that will expand their tolerance and their desire to learn for the rest of their life.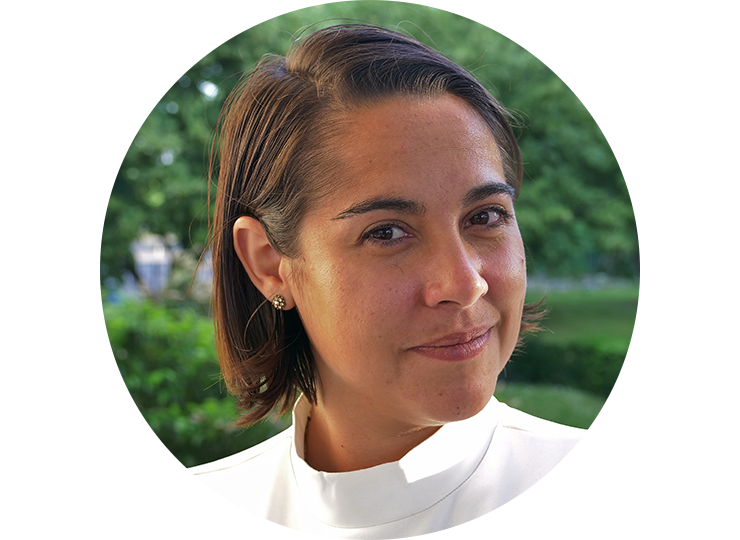 Anaïs Tierney (she/her)
Program Assistant, Bordeaux Study Center in Bordeaux, France
Anaïs helps students arrange housing and settle into everyday life in France. She enjoys showing students how to navigate the city and shares her favorite local food suggestions as well as cafés and second-hand shops to visit. Anaïs recommends students make contact with locals and create friendships that can be life-changing.
She says, "I love sharing my passion for Bordeaux and tips as a local of 15 years."
Anaïs hopes students will achieve improved French language skills as they increase their own sense of independence and confidence. She hopes they will discover how to adult in France and find a passion for the people and culture of Bordeaux.
Orientations
To help navigate the transition of leaving home and going abroad, you'll attend various in-person and online events. At these events, you'll have the opportunity to ask questions and meet the staff who will be supporting you while you study abroad. You'll learn things like:
What student services are available at your host location
Where to find local health care
How and when to register for classes
What to do and who to contact in an emergency
How to travel to and from where you live to classes
How to handle money matters like opening a bank account
How to use technology, including your phone, and get access to the Internet
On-site orientations may include a tour of the campus and other local sites to help you settle in. At orientations, you will also meet other students (local, international, and/or from UC campuses) who will be part of your experience.
Students with dis/Abilities
Students with dis/abilities can and do study abroad. A successful experience is dependent upon careful planning, coordination, and communication.
Focus on programs that best fit your interests, academic goals, and career aspirations. You'll work with the staff at the disability services and study abroad offices on your UC campus. They can help you identify strategies to remain flexible and think creatively about accessibility and realities abroad as some international locations can be different than what you are typically accustomed to in the US. They can also help you get the necessary paperwork you'll need to apply.
After you apply, your UCEAP program specialist will coordinate with the institution abroad and connect you with those who can arrange for an accessible experience. If your needs cannot be accommodated at any point in the process, your advisors will help you choose another program. You will not be alone in this decision.