Scholarships
2021 scholarships and deadline extensions
Thank you to those who have applied for UCEAP Scholarships for the spring 2021 cycle. If your program has been canceled due to Covid-19 and you intend to study abroad with us in the future, we encourage you to reapply for an award during our next application cycle.
Applications for summer 2021 scholarships will be due March 1.
Applications for fall 2021 scholarships will be due March 15.
Those applicants who are currently abroad and intend to stay in their host country can anticipate a decision about their application by December 20.
Earn awards for study abroad
You want to invest in your future by studying abroad, and UCEAP wants to help make that happen. By defraying costs and reducing loan debt, UCEAP scholarships make study abroad accessible to students of all backgrounds and majors.
You could be eligible for thousands in scholarships.
Whether you're studying in a country in Asia, working at an internship, or going for just a summer, there could be a scholarship tailored for the program of your choice. And it's easy—a single application covers most UCEAP scholarships. But, why stop there? Apply for multiple scholarships and make your dream happen.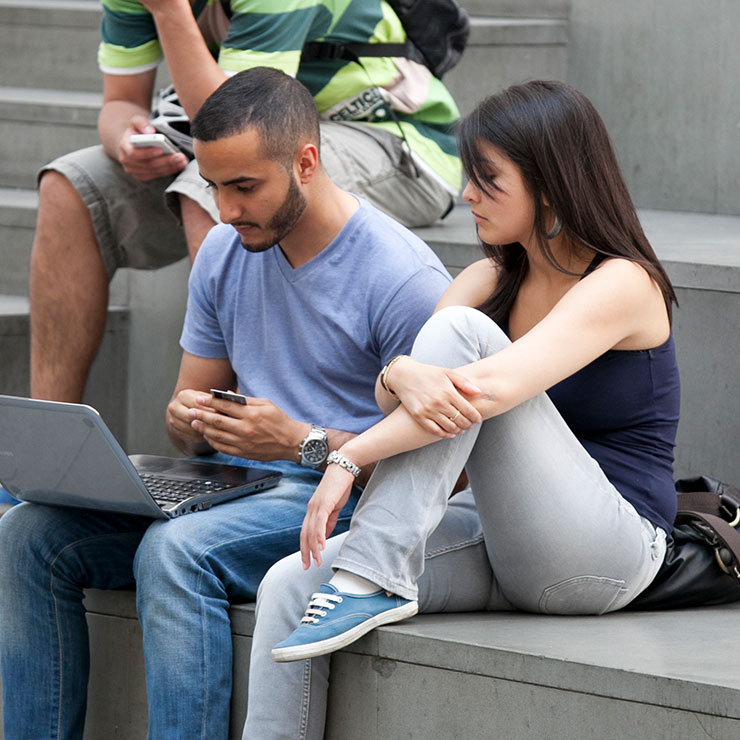 500+
recipients on average each year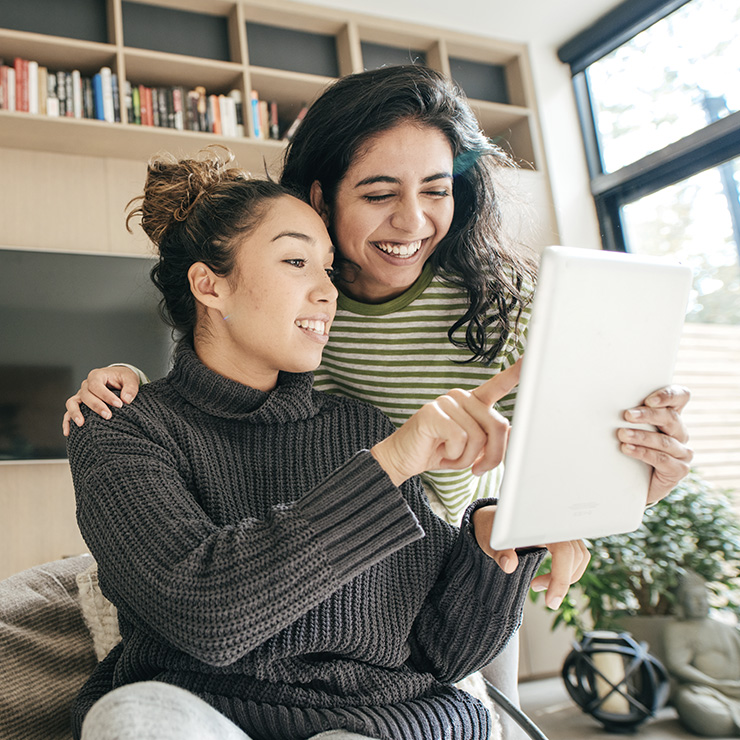 1
application covers most awards
Core Eligibility Requirements
All UC students going on an outbound UCEAP program—including international and graduate students—are eligible for UCEAP scholarships. To be considered for a UCEAP scholarship or award, you must:
Be currently enrolled and pursuing a degree at UC.
Plan to attend an outbound UCEAP study abroad program and ultimately be selected for it.
Maintain good standing, which includes completing all predeparture requirements and meeting all deadlines set by UCEAP and your UC campus study abroad office.
Meet any additional eligibility criteria a UCEAP scholarship requires.
Check scholarship descriptions for restrictions on combining specific UCEAP scholarships. 
Questions?
Awards available once you return
Get rewarded for your career training while abroad on a UCEAP program. Internship Awards of $500 recognize students who have distinguished themselves through internships conducted while studying abroad with UCEAP.
Award
$500
Eligibility
To be considered for an award, you must:
Meet the core eligibility requirements
Participate in an internship—for credit or not for credit—while abroad on a UCEAP program
How to Apply
UCEAP Internship Awards application
Reflective essay (1,000-1,500 words)
Three to five photos or a video
Recommendation letter
Sample of your completed work
Deadlines
| Term | Application cycle opens | Deadline | Awards Issued |
| --- | --- | --- | --- |
| Summer | December 17 | January 31 | March |
| Fall | December 17 | January 31 | March |
Questions?
Contact internshipawards@uceap.universityofcalifornia.edu
These awards recognize undergraduate students who have conducted exceptional research while studying abroad on UCEAP. Awards, consisting of a $1,000 stipend each, are offered annually in each of three disciplinary areas: the humanities, social sciences, and sciences and engineering.
Award
$1,000
Eligibility
To be considered for an award, you must:
Be an undergraduate
Be a former or current UCEAP student
Have conducted research in any academic discipline as an undergraduate student in a UCEAP program
Have completed a final paper or project based on that research by the end of spring term
Have been enrolled at a UC campus within six months of the application deadline
How to Apply
To apply, submit:
Program description: 1 page
Project details: 2 pages
Education abroad experience: 1 page
Project output documentation
Deadlines
| Applications open | Deadline |
| --- | --- |
| May 1 | August 1 |
Questions?
Contact researchawards@eap.ucop.edu
Take your education further with a $5,000 scholarship toward a master's degree program at the Middlebury Institute of International Studies at Monterey.
Award
Up to $5,000
Eligibility
To be considered for a scholarship, you must:
Be a UCEAP alumnus/a
Plan to attend a master's degree program at the Middlebury Institute of International Studies at Monterey
Application and Deadlines
Scholarships are awarded on a first-come, first-served basis. Check the Middlebury Institute of International Studies website for application instructions and deadlines.
More scholarship resources
Benjamin A. Gilman International Scholarship Program: Provides more than 2,300 scholarships of up to $8,000 each for US undergraduate students, who receive federal Pell Grant funding and plan to study abroad.
Boren Awards for International Study: Provide up to $20,000 to US undergraduate students to study abroad in geographic areas, languages, and fields of study deemed critical to US national security, broadly defined.
Council on International Educational Exchange (CIEE): Offers scholarships for students attending CIEE-affiliated UCEAP programs in Botswana, Russia, and Tanzania as well as academic merit and need-based scholarships.
Diversity Abroad.com Overseas Ambassador Scholarship: Offers $500 scholarships for fall and spring semester study abroad students.
Freeman Awards for Study in Asia: Provide $3,000 to $7,000 scholarships to students studying abroad during the summer, semester, or academic year in one of 15 countries/regions in East and Southeast Asia.
Fund for Education Abroad: Provides general scholarships of up to $10,000 each.
Go Overseas Study & Intern Abroad Scholarship: Offers two $500 scholarships on a biannual basis.
Hostelling International: Awards an annual travel grant of $1,000 to residents of the greater San Francisco, San Diego or Los Angeles areas, including Santa Barbara and Ventura counties.
Rotary Foundation: Supports students studying in any country where there are Rotary Clubs.
Tortuga Backpacks Study Abroad Scholarship: Awards $1,000 and a Tortuga or Tortuga Air backpack.
WSA Cultural Bridge Scholarship: Awards up to $500 in scholarships to students going on programs in Europe.
Study abroad scholarships for China
Chinese Ministry of Education Scholarships: Provide awards covering all in-country costs, including tuition, housing, and an appropriate stipend for students studying in China.
Study abroad scholarships for Denmark
The Upper Midwest Rebild Scholarship: Offers scholarships ranging from $1,000 to $3,000 for U.S. students studying in Denmark.
Study abroad scholarships for Germany
German Academic Exchange Service (DAAD) Scholarship: Provides scholarships to more than 55,000 undergraduate and graduate students studying at German universities.
Delta Phi Alpha Scholarship: Offers a prize of $1,500 to a Delta Phi Alpha member studying abroad in a German-speaking country.
Study abroad scholarships for Ireland
University College Dublin (UCD) Generation Study Abroad Scholarship: Offers a €1,000 scholarship to American students who spend an academic year at UCD.
Go Overseas Ireland Scholarship: Offers several scholarships of up to $6,000 as well as the possibility of winning a free flight to Ireland.
Trinity College Dublin Travel Grant: Offers a travel grant of €2,000 to students who qualify for federal Pell Grants.
Trinity College Dublin Global Study Abroad Excellence Scholarship: Offers an award of €2,000 for studying abroad at Trinity College Dublin.
Study abroad scholarships for Israel
Study in Israel.org: Identifies airfare and tuition scholarships from $400 to $21,000 for study in Israel.
Scholarships for Study in Japan
Bridging Scholarships for Study in Japan: Awards 100 scholarships of $2,500-$4,000 annually to undergraduate students for study in Japan.
The U.S.-Japan Council Toshizo Watanabe Endowed Scholarship: Awards financial assistance to undergraduate and graduate students for a semester or year-long study abroad program.
Japan Student Services Organization Scholarships: Offer scholarships for international students who are accepted by a Japanese university, junior college, or college of technology.
Morgan Stanley Scholarships for Study in Japan: Offer two $7,500 scholarships to US students with an interest in policy, economics, or international finance who will study abroad in Japan.
American Association of Japanese University Women: Awards $2,000 to an American woman studying abroad in Japan.
Study abroad scholarships for Morocco
AMIDEAST: Offers $1,000 scholarships for students participating in the summer Intensive Arabic program in Rabat.
Study abroad scholarships for New Zealand
Education New Zealand: Provides $2,000 scholarships to help students pay for their flight to New Zealand.
Generation Study Abroad: Provides $500 toward a study abroad program at a New Zealand university.
Study abroad scholarships for Sweden
American Women's Club in Sweden: Awards a travel grant to an American woman studying in Sweden.
Standard Filter Corporation: Provides the Swedish Educational and Cultural Honorarium of $4,400 to students studying in Sweden.
Study abroad scholarships for Turkey
Turkish Coalition of America: Offers a range of scholarships for American minority students and Armenian-American, Bosnian-American, and Macedonian-American students wishing to study in Turkey.
Study abroad scholarships for UK - England and UK - Scotland
AASAP Lord Acton Memorial Scholarship: Offers merit-based scholarships of £500 and £1000 for study abroad in the United Kingdom.
The British Universities Transatlantic Exchange Association's (BUTEX) North American Scholarship Program: Awards £500 scholarships to undergraduates from the US or Canada to study at a BUTEX-affiliated UK university.
Snowdon Awards Scheme for Students with Disabilities: Provides grants of up £2,500 to help cover disability-related costs for students with a physical or sensory disability who are studying at a college or university in the UK.