About The Program
Lyon is a beautiful, student-friendly city situated west of the French Alps. France's reigning food capital is also one of the more affordable cities in the country. Its bike paths and public transportation make it easy to explore. The city serves as the University of Lyon campus, with classes held on two campuses. Daily sights range from 2,000-year-old historic structures to Lyon's bright new sector, La Confluence. Situated between two meandering rivers, it is quintessentially French—ideal for immersing in the life, language, and culture. Curious about volunteering? Considering an internship? Want to be a journalist for an online French paper? It's all possible in Lyon.
Where you'll study
Lyon, in southeastern France, is the capital of the Auvergne-Rhône-Alpes region and a haven for lovers of outdoor activities and mountain landscapes. The University of Lyon 2, also known as Université Lumière, is the second largest public university in France, which contributes to the city's high population of students. Located geographically and culturally in the heart of Lyon, the university has a rich heritage with a progressive outlook. A recent remodeling effort resulted in modern-style educational buildings mixed among historic 19th-century halls and classrooms. Known as one of France's top research universities, active projects are happening in some 45 research centers organized by disciplines in the humanities and social sciences. Through projects developed by its teacher-researchers, the University of Lyon 2 places research at the heart of contemporary scientific and social issues. It hosts a regular cycle of conferences, exhibitions, and live shows.
You will take classes at both the Porte des Alpes campus, in the Bron neighborhood, as well the Berges du Rhône campus, in the heart of the city.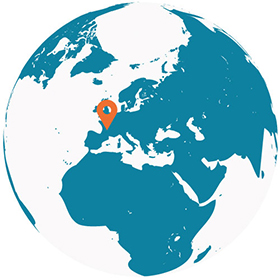 Explore France
Life in Lyon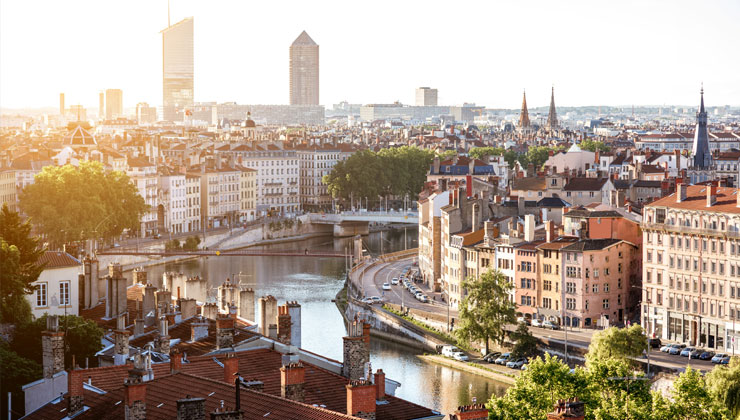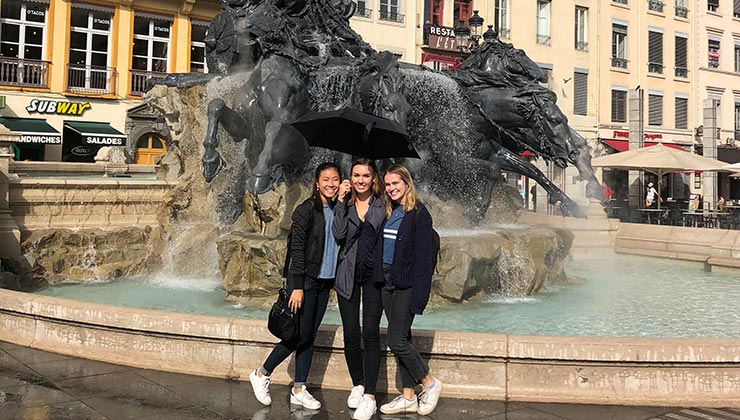 TRIPS AND ACTIVITIES
The study center arranges field trips and activities to introduce the local culture and special features of your host country. There may be other optional excursions, which you can explore after arrival.
I went to France to follow my dreams and learn the language, but what I got was so much more. I made lifelong friends from across the continent of Europe. I fell in love with a French boy, learned more about myself than ever, and I got to see the world. As the cherry on top, my French is amazing and I even speak Italian now too!
Daniel Alvarado
UC Santa Barbara
English
France