About Rio de Janeiro
Lovers of sun-worshipping and an active lifestyle will find their nirvana in Rio de Janeiro. You'll find everything you need—warm beaches, sports facilities, and healthful and refreshing fruit stands. The surroundings lend themselves to a casual vibe. The convivial Rio residents, known as Cariocas, savor long lunches, live with loose schedules, and keep all social possibilities open. Plan to meet new friends while enjoying Brazilian funk music, the kaleidoscope of street art, or endless plates of barbecue meats. While at restaurants, plan to order in Portuguese—it's the language of the land and distinctly different from Spanish.
What to do in Rio de Janeiro
Lapa district: Surround yourself with the sounds of samba, the vibrant colors of street art, and the euphoria of street parties in Rio's nightlife hot spot.
Santa Teresa neighborhood: Switch modes and take a historic tram up Santa Teresa Hill to winding narrow streets, bohemian art exhibits, old mansions, and some of the best views of the lush surroundings.
Prainha Beach: Soak in the sun before you surf the swells at the crescent-moon shaped beach.
Ilha Fiscal Castle: Sail across Guanabara Bay to the island site of an extravagant castle full of imperial artifacts.
Sugarloaf Mountain: Take in panoramic views of Rio de Janeiro as you glide in a glass-walled cable car to the peak of the iconic rock outcropping.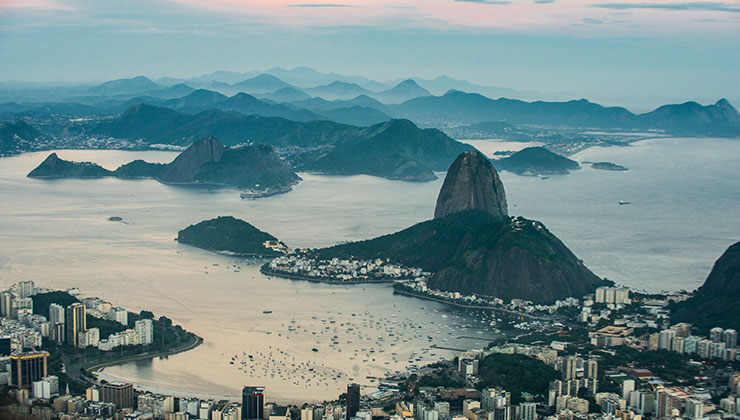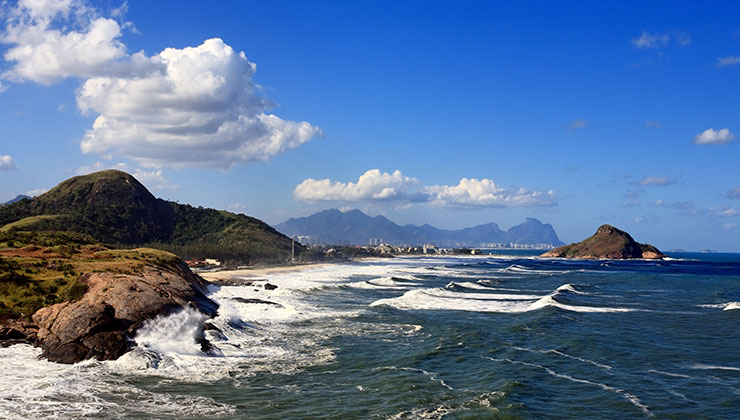 My goal was to learn more about Brazilian culture and history, something that is important to me as a Latin American and Latino Studies and Sociology double major. Being in a classroom with students from outside of California contributed to memorable experiences because we were all so different. We learned things about each other, our cultures, and our home countries. Each individual brought their own ideas and perspectives and the classroom was engaging and interactive. I also learned by exploring different parts of Rio, talking with locals, and trying different foods and activities.
Lucia Ortiz
UC Santa Cruz
Sociology and Latino Studies
Brazil
---
From The Californian Abroad