About Florence
Called the birthplace of the Renaissance era, Florence dazzles with its stunning art and architecture. Works by Michelangelo and Leonardo Da Vinci hold art lovers spellbound. Students of history walk in the steps of astronomer Galileo Galilei, politician Niccolò Machiavelli, and the ruling Medici family. And the beauty goes far beyond museums and palaces. Bathed in golden sunlight, Florence shines as the jewel of the Tuscany region, where vineyards and rolling hills paint charming scenes. Just before mid-afternoon, Florentines take their time savoring the most important meal of the day. The aromas of fresh, inventive cuisine as well as Italian comfort foods billow out from the city markets and eateries. At the end of the day, Florence is a delight to all the senses. It holds a secret charm for making friends, too. Culturally attuned to the value of man's best friend, Florence is a remarkably dog-friendly city. Expect to encounter the four-legged fur-friends just about everywhere but the opera. 
What to do in Florence
Ponte Vecchio: Cross from one side of the city to the other on the 10th-century bridge lined with shops and vendors. The arched opening in the center of the bridge is the perfect spot for Instagram-worthy views of the Arno River.
Boboli Gardens: Escape the city with a serene stroll through the gardens boasting a fountain, obelisk, ponds, and grotto. Afterward, treat yourself to a delicious meal of pasta or pizza at a nearby trattoria.
Uffizi Gallery: Explore the history of Italy's Renaissance masters, including Sandro Botticelli, Leonardo da Vinci, and Caravaggio.
Climb the Duomo: Amp up your health with a 463-step climb to the top of the ornate church and centerpiece of Florence. Take your time enjoying the reward—some of the best views of the stunning cityscape with the green Tuscan hills rolling in the background.
Piazza della Signoria: Take a break at a café to people-watch and admire the sculptures and history in the plaza.
Piazzale Michelangelo: Bring a camera and your wallet to a plaza surrounded by memorable views of the city and edged by street vendors and artists selling their goods.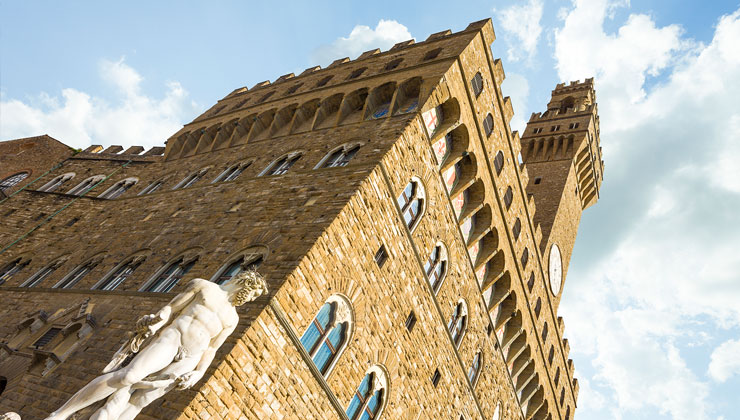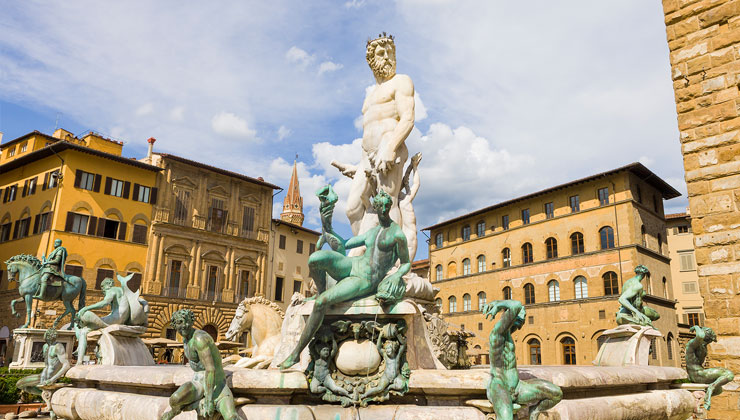 ---