About Barcelona
Eclectic. Whimsical. Incomparable. Barcelona's character has always sparked the imaginations of creatives and intellectuals alike, including the famed architect Antoni Gaudí. Modernism's fantasy architecture and the alluring Gothic Quarter might seem like a contradiction, but both are an essential part of the city. Sun-drenched beaches, mouthwatering Catalan cuisine, and art and music scenes make this sophisticated metropolis a true masterpiece. The only limit to a Barcelona adventure is time. Paddle board in azure waters or lounge in a medieval chamber serving Basque-style tapas. Dance to a pulsing indie band or duck into eerie underground tunnels to uncover more of the city's secrets. 
41.3850639, 2.1734034999999
What to do in Barcelona
City beaches: Soothe away stress on the golden sands and vivid blue waters of Mediterranean beaches. Walk along the boardwalk to experience the differing personalities of Barcelona's seaside havens.
Camp Nou stadium: Cheer on FC Barcelona as they play a fútbol match. Or tour the stadium and its museum to see memorabilia from Barcelona's favorite team.
La Rambla promenade: Stroll by living statues, street performers, and flower stands toward the cool waterfront as tall trees shade you.
Museu Nacional d'Art de Catalunya: Travel through time as you explore a thousand years of Catalan art—from Romanesque to modern times.
Casa Batlló: Wonder at the exquisite and unparalleled architecture of Antoni Gaudí's indisputable masterpiece. Bring a camera to capture the stunning building's form and function, which increases in beauty the deeper you explore.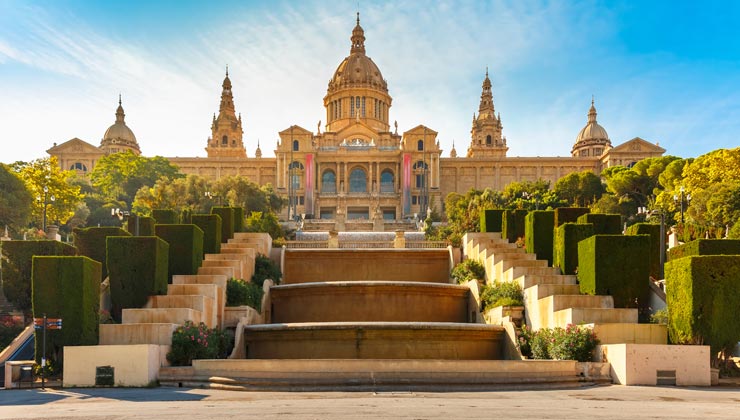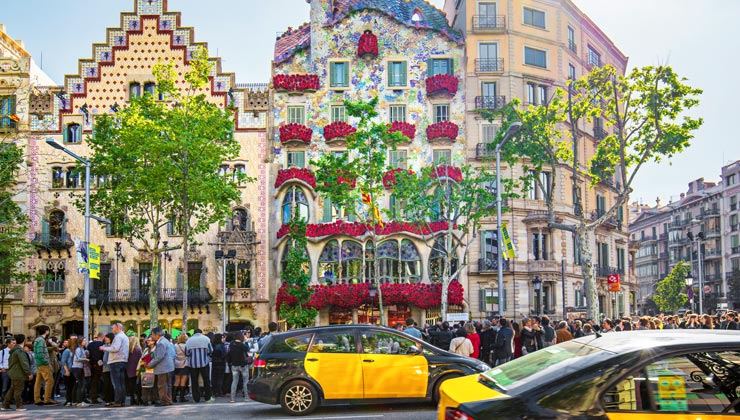 I'm hard pressed to think of a better program than the UCEAP program at the University of Barcelona. Like many other students in Europe, I could have traveled every weekend and visited all corners of the continent. Instead, I spent most weekends in Barcelona, sitting in cafes, studying at the library, or shopping with friends. Above all, I reveled in the moments of connection that I felt with the people of Barcelona, especially the way that their eyes would light up when I spoke Catalan to them. "Parles català molt bé!" they might say. I'd reply with a simple, "Merci," and just smile, knowing that I had participated in a program that gave me a piece of living culture and a language that I still carry with me today.
Kenton Goldsby
UC Davis
Spanish and Religious Studies
Spain
Completing my internship validated all that I learned as a linguistics major and motivated me to work harder in school. This real-life scenario with real consequences opened my eyes to the value of being punctual and managing my time in a way that helps me feel prepared for every facet of my day. I know it will be a challenge to adapt to work culture at my future jobs, but this internship prepared me for that by giving me the confidence and patience to improve my craft one day at a time.
Rodrigo Cruz
UC Santa Barbara
Linguistics
Spain
I knew I wanted to study abroad in Barcelona before I even started college. It's clear that the UCEAP structure offers a uniquely immersive experience that allows students to quickly become part of the city's daily rhythms. One of my friends joked that my study abroad experience checked all the boxes, and it's hard to argue. I downed calçots, danced in correfoc sparks at local festivals, saw Leo Messi score at Camp Nou, watched New Year's fireworks light up the Acropolis, and shook hands with the Catalan president at a book signing. It's impossible not to think back on the year as the most important time in my life, and I am grateful for it every day.
Claudia Waldman
UC Berkeley
Linguistics
Spain
---
We have
4

Programs that match your search