About The Program
The seaside metropolis of Barcelona is much more than beaches, sunshine, and nightlife. As an educational destination, it is a marvel, filled with diversity in its culture, architecture, art, economy, and gastronomy. The capital of Catalonia, a region with its own flavor, identity, language, and culture, is home to Catalans, who speak both Catalans and Castilian Spanish. Living here, you'll leave with Spanish language skills at a professional working level. Your classes will be small, and if you're interested in education, social justice, politics, or law, you'll love the internship and field trip options.
Where you'll study
Much like the city of Barcelona, the University of Barcelona (UB) is a driving force for diversity with active social initiatives in areas such as gender equality. The university's infrastructure is woven into the urban fabric of the city, integrating the academic community and the social, economic, and cultural agents of the surrounding neighborhoods. Art, linguistics, history, and Mediterranean culture are among UB's strongest fields. The principal university of Catalonia, UB is also one of the four Spanish universities in the 4 Universities Alliance, a partnership creating an ecosystem of knowledge, greater mobility for students, and the ability to collaborate with industries. Companies don't always have the time to incubate or try out new ideas. By allying with UB, they can mentor students like you before you become an employee. Reflecting the culture of the city, some of UB's campuses were designed by the city's most prestigious architects of the 15th, 19th, and 20th centuries.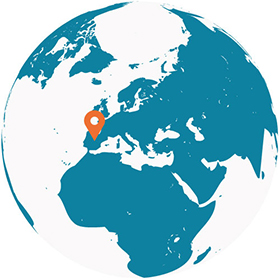 Explore Spain
Life in Barcelona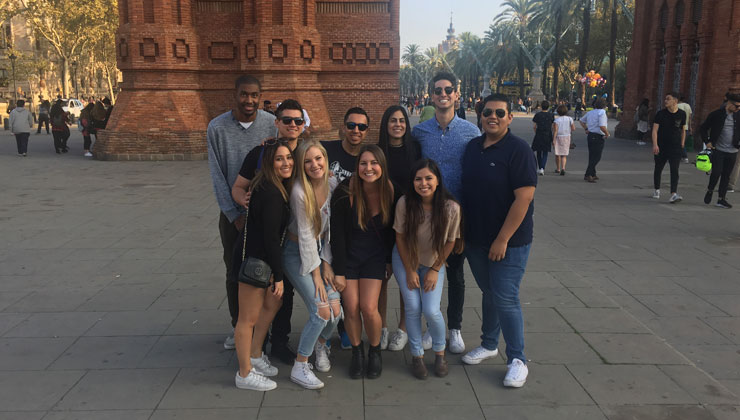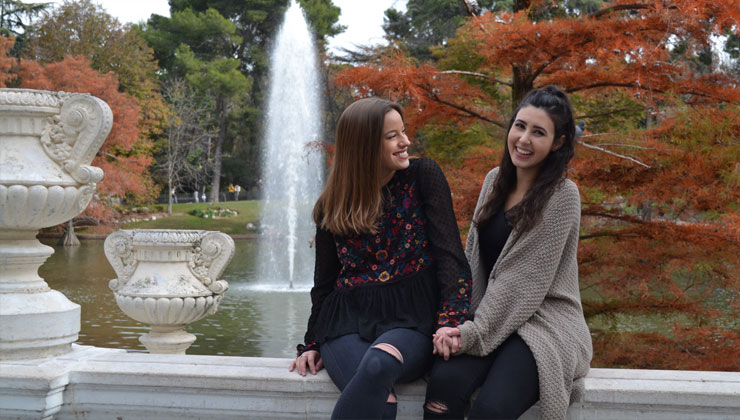 TRIPS AND ACTIVITIES
The study center arranges field trips and activities to introduce the local culture and special features of your host country. There may be other optional excursions, which you can explore after arrival.
I'm hard pressed to think of a better program than the UCEAP program at the University of Barcelona. Like many other students in Europe, I could have traveled every weekend and visited all corners of the continent. Instead, I spent most weekends in Barcelona, sitting in cafes, studying at the library, or shopping with friends. Above all, I reveled in the moments of connection that I felt with the people of Barcelona, especially the way that their eyes would light up when I spoke Catalan to them. "Parles català molt bé!" they might say. I'd reply with a simple, "Merci," and just smile, knowing that I had participated in a program that gave me a piece of living culture and a language that I still carry with me today.
Kenton Goldsby
UC Davis
Spanish and Religious Studies
Spain
I knew I wanted to study abroad in Barcelona before I even started college. It's clear that the UCEAP structure offers a uniquely immersive experience that allows students to quickly become part of the city's daily rhythms. One of my friends joked that my study abroad experience checked all the boxes, and it's hard to argue. I downed calçots, danced in correfoc sparks at local festivals, saw Leo Messi score at Camp Nou, watched New Year's fireworks light up the Acropolis, and shook hands with the Catalan president at a book signing. It's impossible not to think back on the year as the most important time in my life, and I am grateful for it every day.
Claudia Waldman
UC Berkeley
Linguistics
Spain
Completing my internship validated all that I learned as a linguistics major and motivated me to work harder in school. This real-life scenario with real consequences opened my eyes to the value of being punctual and managing my time in a way that helps me feel prepared for every facet of my day. I know it will be a challenge to adapt to work culture at my future jobs, but this internship prepared me for that by giving me the confidence and patience to improve my craft one day at a time.
Rodrigo Cruz
UC Santa Barbara
Linguistics
Spain
As I prepare to leave Barcelona, I have been offered the position of Arts Program Coordinator at a San Francisco high school. The students have all recently immigrated to the US, and most speak only Spanish. Because of my Spanish immersion, I am equipped with the needed skills. I have never felt more prepared and eager to begin this new chapter. I can enter this position with real-world experience in multicultural art education, knowledge about classroom dynamics, and an invigorated love for the field. I am forever grateful for this experience, and I know it will impact my life forever - after all, it already has!
Elise Mackanych
UC Berkeley
Global Studies
Spain
My experience as an English conversational leader has been among the most rewarding opportunities during my time abroad in Spain. My greatest lesson through this experience is that mistakes and obstacles are valuable teaching tools. In my own life, I have struggled with the stigma of mistakes, but through this experience, it's apparent that mistakes are essential for personal growth. Moving forward, I will incorporate the compassion, understanding, and leadership skills I gathered from this experience into my own life.
Julia Voight
UC Santa Barbara
Biopsychology
Spain