About The Program
The iconic skyline of Hong Kong is the ultramodern backdrop, showing hints of Chinese and British colony roots. Overlooking Clear Water Bay, the futuristic-looking Hong Kong University of Science and Technology campus is just 45 minutes from downtown. The university offers classes for any major, but engineering and business majors will find value in its interdisciplinary programs. Socially speaking, the student life is incredible. Campus clubs include dragon boat racing, photography, magic, and martial arts. Hong Kong offers anything from a steaming bowl of dim sum, indie music on the harbor, Chinese opera in a bamboo theater, or pre-dawn tai chi. 
Where you'll study
Ranked 12th in the world for global employability, this young university is creating a bright future for students. Hong Kong University of Science and Technology (HKUST) is an international research university with strong ties to global thought leaders and strategic partners in Mainland China. HKUST is dedicated to forming well-rounded graduates with a strong entrepreneurial spirit and innovative thinking—a necessary foundation for a changing world. The campus features futuristic architecture perched on a jaw-droppingly beautiful hillside. The waterfront complex overlooks the Clear Water Bay peninsula. The library is a study haven. With its five floors and 24-hour access, it's the most popular place for students to settle in with a book and enjoy a view of the glittering sea.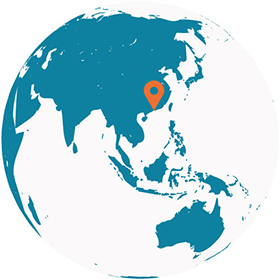 Explore Hong Kong
Life in Hong Kong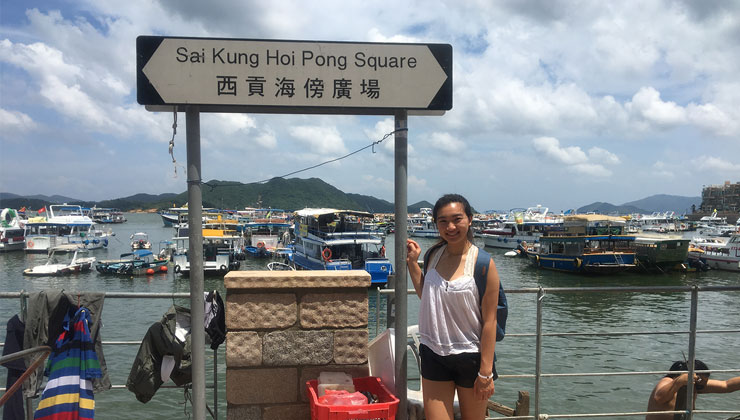 TRIPS AND ACTIVITIES
Optional field trips and activities to introduce the local culture are available through your host university. Most events are free or discounted, but some come with an additional cost not included in UCEAP fees.