About Copenhagen
Ranked as one of the most livable places on the planet, Copenhagen pairs the culture of its past with the progressive ideas of the future. Discover brightly colored 18th-century houses, canals, and castles not far from modern architecture, extensive bike paths, and open urban spaces. The compact city hosts a thriving food scene where you can find anything from up-scale Italian with a Nordic twist to authentic dim sum—all organic, of course. Known for sleek Scandinavian style, local Danes show off elegant fashions at the top-notch club scene and music festivals.
What to do in Copenhagen
Bike ride in New Harbour: Cycle past old wooden ships, brightly colored townhouses, and the birthplace of fairytales—the home of Hans Christian Andersen—in the historic waterfront. Afterwards, take a break at an outdoor eatery in the busy entertainment district.
Central Copenhagen: Wander the hippest pedestrian mall in Copenhagen and visit an underground wine bar, micro coffee roastery, and popular flea market. Start your night out at one of the unpretentious clubs and music venues—there's a scene to match anyone's style.
Canal tour: Float past the city's magnificent palaces and niche neighborhoods from its idyllic canals. Along the way, greet Copenhagen's most famous resident, the Little Mermaid.
Tivoli Gardens: Jump on a rollercoaster or carousel before taking in a concert or musical at one of the world's first theme parks.
Christiana: Explore the bohemian commune—established during the '70s counterculture movement—and its artist studios, organic shops, colorful street art, and music venues.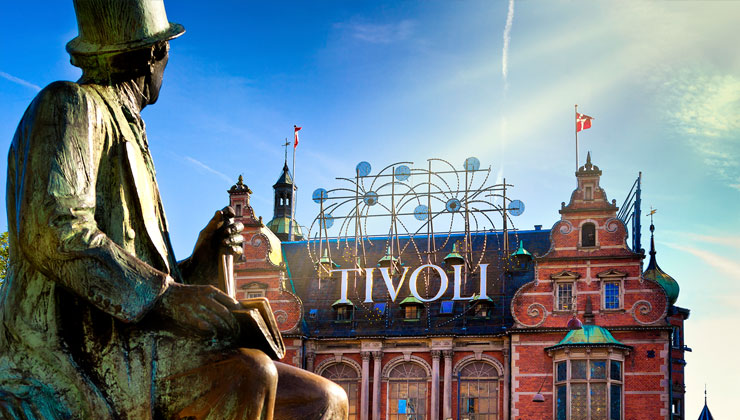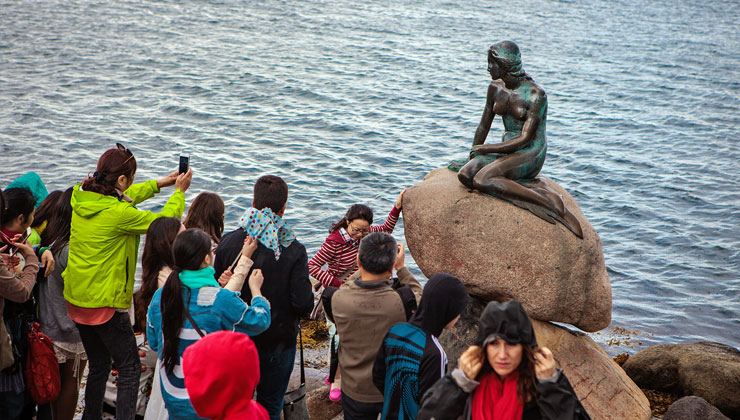 Taking classes related to my major and seeing them through an authentic Danish lens, among a culturally diverse group of students from around the world, was invaluable.
Lily Hopwood
UC Santa Barbara
History and Sociology
Denmark
---