About Osaka
Lively and bustling, Osaka has a population in constant motion. People hurry through the streets, speak rapidly in expressive conversations, and have intense civic pride. The city rivals Tokyo—as the locals will attest— in nightlife and entertainment, but with a more casual attitude. Osaka has the ultramodern lifestyle you want to experience in Japan, but without the intensity of a megacity. People are friendly and welcoming to international visitors, and they readily share their passions for shopping, sports, and inventive cuisine. It's easy to see why—Osaka is home to a massive mall, two baseball teams, and the nation's top culinary scene.
What to do in Osaka
Dotonbori Street: Savor the sensory overload of Osaka's famous entertainment area, aglow in neon lights and flamboyant signage and known for its foodie culture and comedy clubs.
Instant Ramen Museum: Taste the humble instant noodle while paying respects to its inventor, Momofuku Ando—don't leave before posing with the giant replica of a cup of noodles.
National Bunraku Theater: Watch a traditional performance of complex puppetry incorporating music, narration, and the latest in theater technology. 
Canal boat ride: Cruise the Tombori River and see the beauty of Osaka at night as reflections of shimmering city lights dance on the surface of the water.
Osaka Castle: Trace more than 400 years of history in the castle across a moat complete with its 8-story museum, turrets, central tower, and samurai costumes you can try on.
Umeda Sky Building: Celebrate your time in Osaka with a must-have selfie in front of the city's elaborate skyline.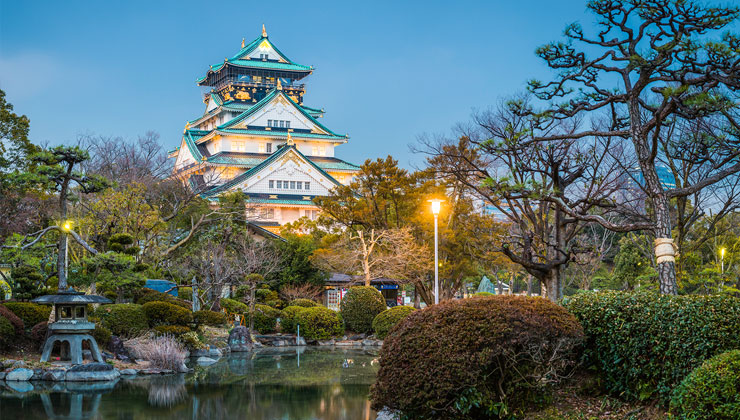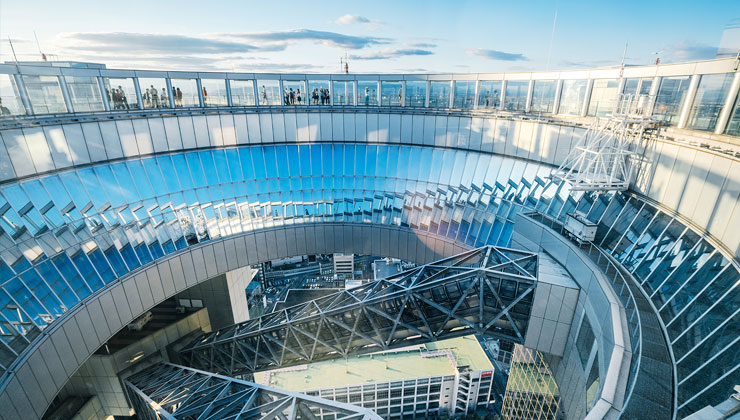 ---