So you've decided to study abroad? Great choice! Thousands of UC students, all with unique goals, study abroad each year. As you can imagine, a lot goes into planning.
The good news is that you will have help every step of the way. Let's get started.
STEP 1: EXPLORE
RESEARCH YOUR OPTIONS
As you shop programs, start with criteria that matters most to you. What are your top interests and goals? Would you like professional or field training? Are you passionate about learning a new language? Do you imagine yourself in a big city or a natural setting? Remember, this is your study abroad. Make the most of your time. If you need help, UCEAP is here to support you.
STEP 2: APPLY
GATHER AND UPLOAD FORMS
When you're ready to apply, register for a UCEAP account, select your program, and complete the online application. Depending on your program, you may need to upload transcripts, passport photos, or other documents. When your application is complete, you'll be confirmed within two months.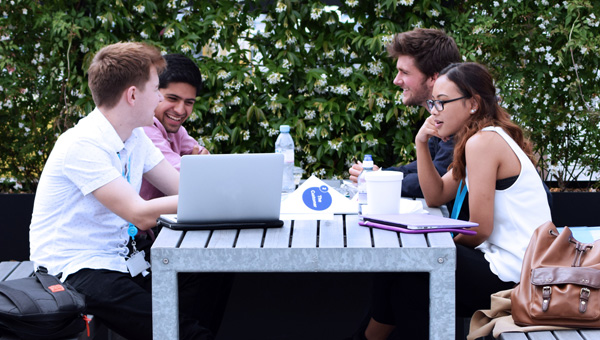 STEP 3: FINANCE
APPLY FOR ADDITIONAL FUNDING
Finances can be stressful. But here's an important fact to keep in mind: If you can make expenses work to attend UC, you can do it for UCEAP. Any UC financial aid you already receive will be available to you abroad, including UC grants. If you aren't already on financial aid, you may qualify when you study abroad. To further offset expenses, be sure to apply for study abroad scholarships.
STEP 4: PLAN
COMPLETE PREDEPARTURE CHECKLIST
Once UCEAP confirms your spot, you're ready for the next phase: predeparture! You may need to choose housing, get a visa, visit a health clinic, or complete other actions by certain dates. All of the necessary steps will be available in a handy online checklist in your UCEAP account. At this stage, a personal advising team will also be available to offer direction and answer questions by phone and email.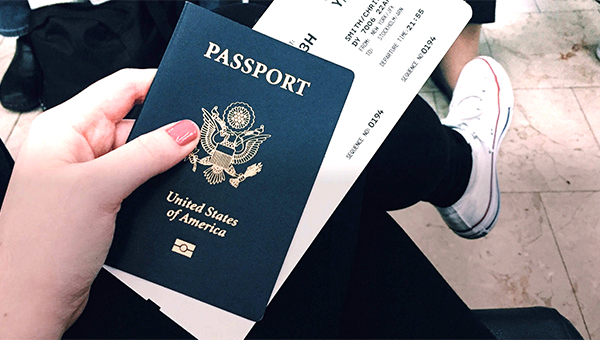 STEP 5: REGISTER
FINALIZE PLANS ABROAD
Departure day is getting close! At this stage you will focus on finalizing plans. Depending on your program, staff abroad may contact you to register with your host university, preregister for specific courses, or make housing reservations and deposits. UCEAP will let you know what to do.
STEP 6: PACK
PREPARE FOR DEPARTURE
It's almost travel time! With only two more months before departure, you're ready to get organized. Review UCEAP's arrival instructions so you know what to expect while traveling and where to join your classmates. Save important phone numbers, addresses, and directions. Make backup copies of important documents. Finally, don't forget things like prescription medications, insurance, and other necessities for a safe and healthy time abroad.