About The Program
Known as the "capital of peace," Geneva's humanitarian activities pulse through its ongoing diplomatic missions and headquarters to the European UN and Red Cross. With its worldwide influence, the University of Geneva is the best study abroad choice for advancing a degree in global and international studies. Take field trips to some of Geneva's most famous agencies that deal with the complexities of peace and trade. Be sure to visit some of Switzerland's most epic chalet towns, mountains, and lakes. Don't miss the chance to try its world-famous chocolate or have a traditional fondue experience in a street café with friends.
Where you'll study
Attending university in Switzerland, with its bordering countries of Germany, France, and Italy, you'll be in a global hub for diplomacy. The nation itself is quadrilingual. This multicultural environment is reflected in the University of Geneva's student body and its academic strength in international relations. Keeping in step with the nation's roots, it sponsors humanitarian hackathons with local start-ups every year. It's also world-recognized for its excellence in research in the life sciences and pioneering use of digital technologies. 
In this program, you'll be attending classes at the University of Geneva's Global Studies Institute, a modern, 5-year-old institute devoted to investigating complex global challenges. With hundreds of international organizations and multinational companies nearby, it is a privileged vantage point for studying the world. Ever engaged with the general public, the institute hosts regular conferences and symposiums open to broad audiences. Just down the road is the iconic Geneva fountain, Jet d'Eau, a tribute to the Swiss Confederation.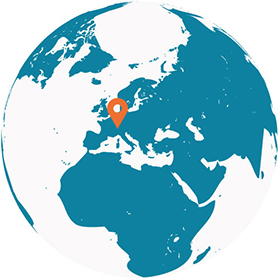 Explore Switzerland
Life in Geneva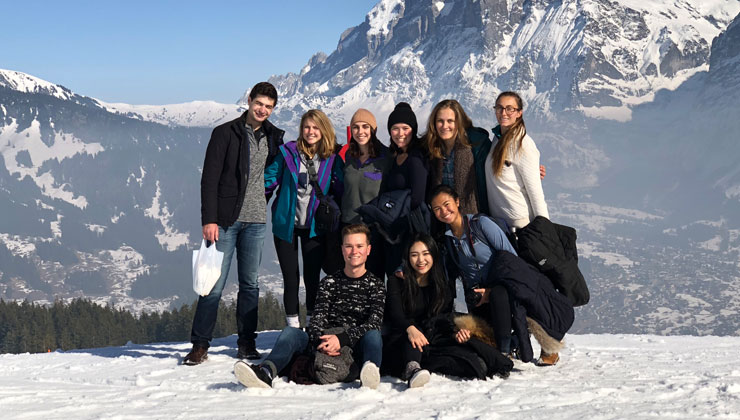 It was a unique experience to be in a bilingual, non-language class where French and English were spoken interchangeably with a range of accents like Australian, Russian, and Egyptian. It was my first experience being in such a diverse cohort with so much culture and tradition. I immediately appreciated what it meant to live in an international melting pot.
Katrina Villacisneros
UC Berkeley
Global Studies
Switzerland