About The Program
Nestled between Venice and Florence, Bologna holds the distinct status of Italy's food capital. Bologna is a true university town with classrooms throughout the beautiful historic center. The University of Bologna, the oldest in Europe, attracts students of all majors from all over the continent. Independent learners love the internship options, study projects with Italian faculty, and unique style of delivering oral exams. To develop your Italian writing and speaking skills, the program starts with a language program. During this time, you'll take a day trip to Ravenna, visit Dante's tomb, and experience Romagnolo cuisine.
Where you'll study
One of the oldest universities in Europe, the University of Bologna (UNIBO) counts Dante as one of its former professors. This university is embedded into the fabric of the northern Italian host city of the same name. Founded over a thousand years ago, it holds a rich history and architectural heritage. Now a large multi-campus institution with schools spread across the beautiful city, UNIBO campuses feature ancient sites like the courtyard of Hercules (Palazzo Poggi), frescoed walls of the Palazzina della Viola, and the library with arched ceilings, parquet floors, and walls lined with busts of famous people. UNIBO offers many opportunities to get involved in events, make friends, and join clubs. In addition, you'll find that some professors utilize the unique city to teach their courses.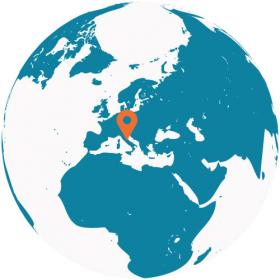 Explore Italy
Life in Bologna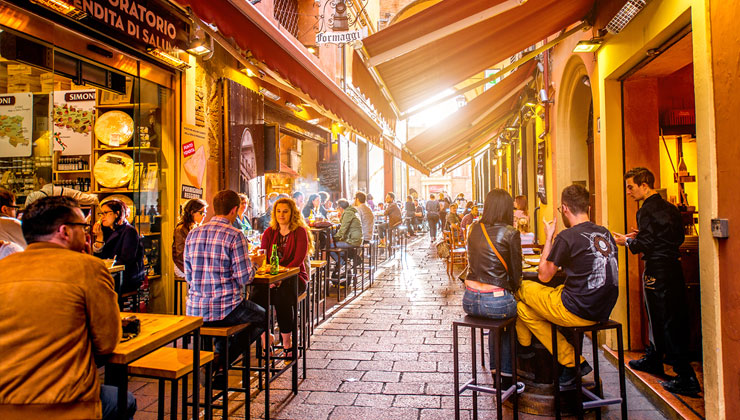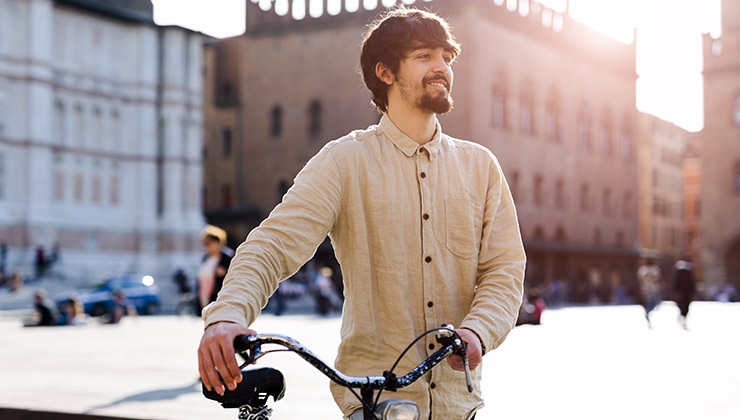 TRIPS AND ACTIVITIES
The study center arranges field trips and activities to introduce the local culture and special features of your host country. There may be other optional excursions, which you can explore after arrival.