About The Program
Maastricht is ideal for gaining an international perspective on business and economics. Bordered by Germany, Belgium, and France, Maastricht is an international hub for trade and education. In addition to your English-taught business and economics courses, you'll take overnight trips to Delft and Amsterdam, and go on excursions to Brussels. Within Maastricht, you'll see everything from modern architecture to Spanish ruins and medieval ramparts. Explore the creative side of the city at Maastricht's many music venues, cinemas, and museums. Get a feel for the landscape as you hike a nature reserve or descend into one of the city's many underground caves for an art tour.
Where you'll study
With about half of its students and faculty from abroad, internationalization is anchored into the core values of Maastricht University (UM). Thanks to its high-quality research, career-minded study programs, and small tutorial group learning style, UM has quickly built a solid reputation as one of the best young universities of the world. The university is in the city center and occupies landmark buildings. Maastricht is a compact university town at the southernmost tip of the Netherlands where nearly everyone commutes on bikes. Studying here, you'll get the best of modern city lifestyle, history and culture, and nature. A ten-minute bike ride takes you into the hilly countryside with stunning green landscapes and storybook villages. A truly international city, you'll hear foreign languages in the streets, cafés, and markets.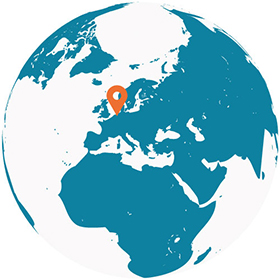 Explore the Netherlands
Life in Maastricht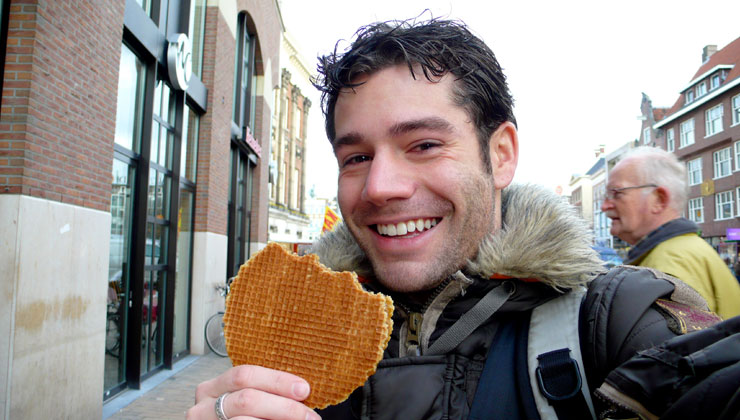 TRIPS AND ACTIVITIES
Optional field trips and activities to introduce the local culture are available through your host university. Most events are free or discounted, but some come with an additional cost not included in UCEAP fees.