About The Program
Experience life in London and Paris, two of the most epic cities in the world. In this action-packed program, you'll discover the cultures, social movements, and politics of both countries. Courses span topics in health, immigration, national identity, and human rights. It's ideal for all UC students, especially political science and sociology majors. Each program activity expands your ability to interact and immerse in the local culture. On guided city tours, visit iconic sites and royal stomping grounds like Westminster Abbey and the Castle of Chantilly.
Where you'll study
London Study Center
The London Study Center is in a beautiful, multi-story building just steps from the British Museum, Covent Garden, and Soho. The bright, beautiful classrooms are each equipped with laptops, digital projectors, and white boards. You can also use the computer lab, library, study room, and student lounge with wireless Internet throughout the building. About ten minutes from the center is the London administrative office. The admin office is adjacent to a variety of restaurants and cafés, making it a convenient stop for advising sessions and other check-ins with UCEAP staff.
Paris Study Center
Courses for this program are held at a study center complex that houses classrooms, a computer lab, a library, and a resource center where you can pick up mail and use Wi-Fi. The building sits deep within a courtyard off of the rue du Faubourg St. Antoine, a street formerly famous for interior designers and furniture factories. One of the city's most vibrant and diverse areas, the neighborhood is home to the Opéra Bastille and the historical Place de la Bastille. Unattached to a university, the city of Paris itself is incorporated into coursework as a "living laboratory" with site visits, local cultural activities, and lectures from prominent scholars based in the area. You will find Paris to be a fascinating mix of cultures with many layers where the old and the new intersect on a daily basis. Within easy reach of metro stops, train stations, and bus lines, the study center offers convenient and quick access to all of the city and its suburbs.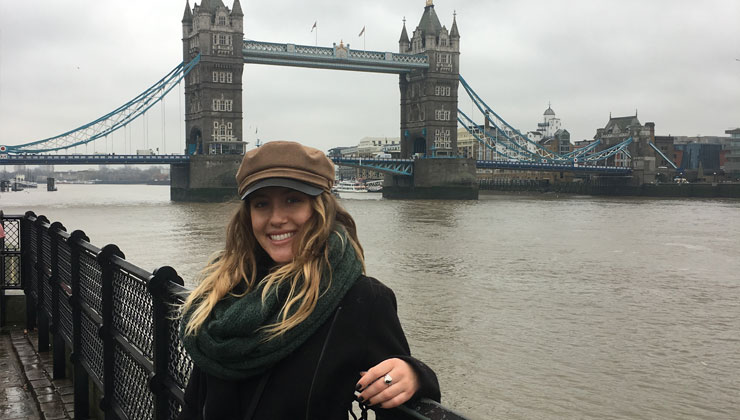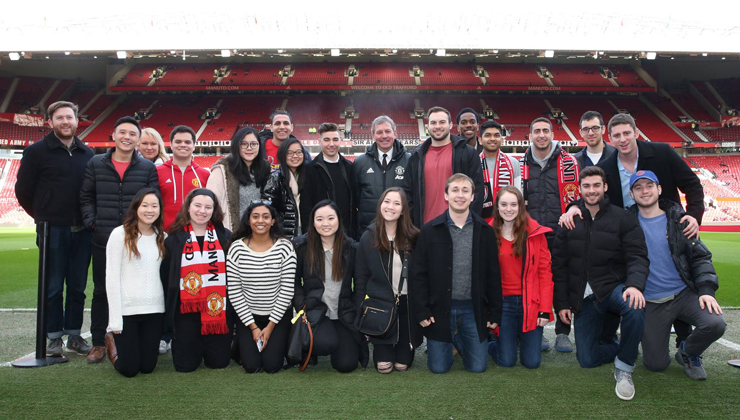 I can confidently say that this experience was invaluable for helping me realize my career goals in ways I could not have imagined. As someone pursuing a career as a museum professional, I knew that London and Paris would have a lot to offer. What I did not expect was the sheer volume and diversity of museums in either city. Of course I looked forward to the British Museum and the Louvre, but exploring lesser known museums allowed me to consider all the different purposes museums serve and how their presentation, content, and visitor engagement can reflect those purposes. My definition of what museums can or should be has dramatically expanded in a way that I am eager to explore.
Callen Lappin
UC Berkeley
Anthropology
United Kingdom - England
The opportunity to study abroad made me a more confident person. I'm no longer afraid to explore or live in new places because I know I can adapt and live like a local. My world has opened up after three valuable months abroad, and this program reaffirmed my decision to major in International Studies. It helped me connect with new cultures and convinced me that I want to pursue an international career path.
Katie Kao
UC Irvine
International Studies
France
By the last week of my internship, I was confident enough to speak at a small business networking event. I'm excited to take this mentality forward and to be able to act with confidence in future events and interviews in professional settings.
Kamie Sullivan
UC Los Angeles
Sociology
United Kingdom - England