About The Program
Engage in real-world politics working with a member of Parliament. Research issues, connect with citizens, and write reports and press releases as you get an inside view of how the parliamentary system works. If you see a future in government, politics, law, or international relations, this opportunity is for you. Courses on Irish politics, history, and literature enrich your experience with insights into Irish culture. During downtime, explore the Cliffs of Moher, the hedge maze at Iveagh Gardens, and the elegant Dublin Castle.
WHERE YOU'LL STUDY
Dublin is the republic's capital, the home of past and present writers of international stature, and the center of the island's renewed economic growth. At the Institute of Public Administration (IPA), local faculty provide the preparation, training, and support you need to succeed in this program. IPA is Ireland's only school focused exclusively on public sector development. Classes are held in a brick-and-stone townhouse on a wide, lushly tree-lined street in a Dublin suburb. Ballsbridge has traditionally been the home of foreign embassies (including the American embassy) and diplomatic representatives in Dublin, and it is just minutes away from the city center. The internship location at the Parliament building is a quick 20-minute ride on public transportation from the classes at the IPA building. Dublin also affords easy access to the countryside, seashore, and mountains.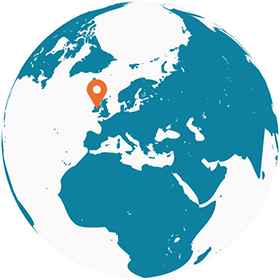 Explore Ireland
Life in Dublin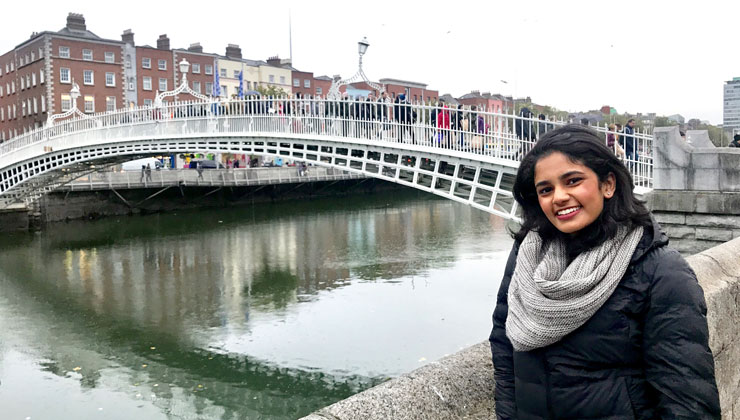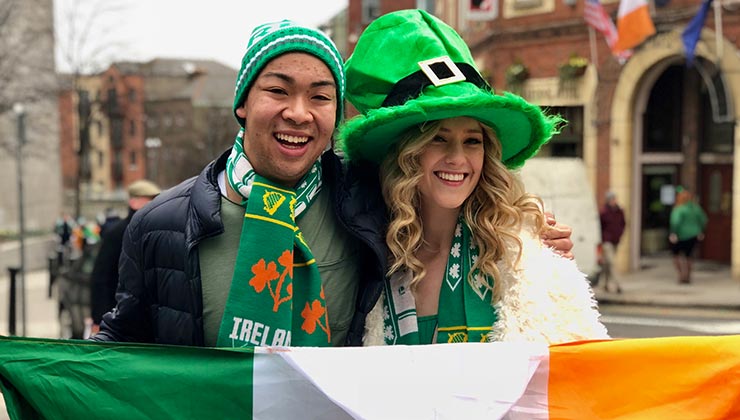 TRIPS AND ACTIVITIES
The study center arranges field trips and activities to introduce the local culture and special features of your host country. There may be other optional excursions, which you can explore after arrival.
Beyond allowing me to improve my research, writing, and editing skills, my internship improved my professional confidence immensely. While I expected to enjoy working in parliament, I did not predict how much impact this work would have on my future career goals. I was set on attending law school after graduation, and I was able to reflect and recognize that there are many other political careers I hadn't considered. After my experience, I've developed a strong interest in pursuing a career in speech writing or policy research. More than the professional development, I was reminded of the awe-inspiring power that elected representatives are given and how that power, when used correctly, can make the world a more peaceful and equitable place.
Bridget Poisel
UC Los Angeles
Political Science
Ireland