About The Program
If you're passionate about oceanography, ecology, and conservation, this fieldwork program is a perfect fit. Put theory into practice as you learn and study some of the most important ecosystems and iconic Australian environments through an interactive, experiential, and field-based learning opportunity. On marine biology field trips, you'll conduct experiments and explore the biodiversity of Australian marine and terrestrial environments. Australia is home to more species of plants, mammals, birds, and amphibians than any other country on Earth. Check out a dry rainforest, a cattle station in the outback, and an island where vegetation has adapted to drought and fire. You'll travel by boat to several island research stations, including one on the Great Barrier Reef. Spend your days snorkeling, researching coral bleaching, and watching newly hatched baby turtles race to the sea in moonlight. On weekend breaks, head inland to slide down the sand dunes. Cuddle a koala, hang out with wallabies and kangaroos, or hit the Gold Coast for a surf session. At every turn, you'll discover the rich cultural heritage of Australia, its epic marine ecosystems, and the scientific research skills and perspectives that come with firsthand experience.
Where you'll study
Brisbane (pronounced Briz-bin), the capital city of the state of Queensland, is located in the tropical northeast on the Pacific. Home to hundreds of nationalities and over 200 languages, Brisbane is one of the most multicultural cities in Australia. It is also its greenest city in the country. Within this exciting locale, the University of Queensland (UQ) is one of Australia's premier research institutions. Among UQ's research locations is Heron Island, where you'll spend much of your time. Heron Island is famous for its spectacular coral reef, extraordinary aquatic life, migrating whales, and nesting turtles. The Heron Island Research Station is the first marine research station established on Australia's Great Barrier Reef. Situated in an area of significant environmental value, the station supports modern scientific and environmental research with six boats, snorkel and SCUBA equipment, and experienced marine research staff. The research station's facilities include modern labs, seminar rooms, an outdoor aquaria deck, and reef tank. The teaching labs have fresh and salt water taps, driving ovens, and microscopes. The station has everything you need to investigate the diverse habitats and environmental concerns of the area.
Throughout this program, instructors introduce new methods and environments for learning. Instruction will take you outdoors. Field activities are physically demanding and will involve swimming, climbing, and long-distance hikes over rough terrain. The activities are a core part of the curriculum and something to consider when deciding if this program is the right fit for you.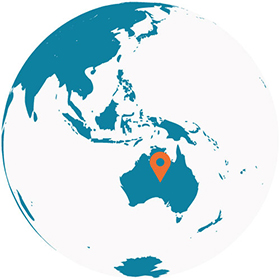 Explore Australia
Life in Brisbane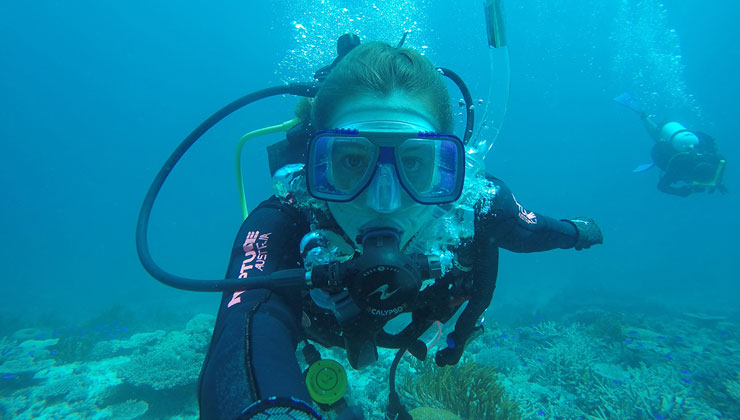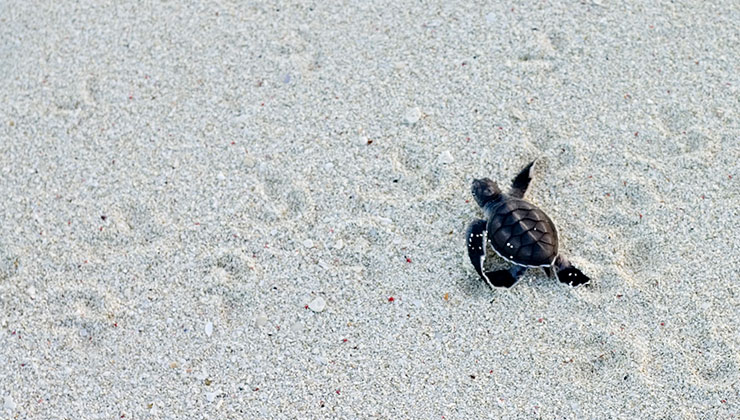 TRIPS AND ACTIVITIES
Optional field trips and activities to introduce the local culture are available through your host university. Most events are free or discounted, but some come with an additional cost not included in UCEAP fees.
Within three months in Queensland, I was able to conduct two full research projects on North Stradbroke Island in Moreton Bay and Heron Island in the southern Great Barrier Reef. Australia could not have come at a more perfect time in my personal and educational life. I am so grateful to have had this opportunity.
Kerri Luttrell
UC Santa Barbara
Aquatic Biology
Australia
I have never had the experience of learning something in the classroom and then seeing it firsthand every single day. Knowledge never came as easily or stuck with me as it did in Australia. I am now working on publishing another scientific paper. My confidence in myself and my ability is multitudes higher since returning from my study abroad experience.
Madeleine Frick
UC Santa Barbara
Biology
Australia