About The Program
Singapore's fascinating mix of traditions, flavors, and sights is influenced by China, India, Malaysia, and Britain. Called the garden city, Singapore has green skyscrapers and innovation ecosystems. Whether exploring tropical ecology, participating in modern research, or observing Southeast Asian politics, you can design your own curriculum at National University of Singapore. Through the University Scholars or Technopreneur programs, access experiential training across business, art, and engineering. On your free weekends, go on a treetop canopy walk, visit the gorgeous botanic or orchid gardens. Watch dragon boat racing along the Kallang River. Or, step into Singapore's history at one of its many museums.
Where you'll study
The National University of Singapore (NUS) was founded by a determined group of entrepreneurs who wanted to serve the needs of their local community. It started as a medical school with just 23 students. Today, more than one hundred years later, it continues to be in service of country and society. NUS researchers partner with industry and government to discover solutions to improve life in Asia and the world. Projects cover a range of themes including energy, environmental and urban sustainability, treatment and prevention of diseases, active aging, advanced materials, risk management, and resilience of financial systems.
NUS has three campuses, and you'll take classes at the Kent Ridge campus. Strategically integrated with the Kent Ridge campus is the ultra-modern UTown, one of the latest green building projects undertaken by NUS. Built around existing trees, UTown incorporates teaching facilities, residential spaces, and study clusters. The town green is a wide lawn where you can picnic, play sports, and enjoy concerts under the stars at night. UTown distinguishes the university by creating a lively social, intellectual, and cultural environment.
Founded: 1905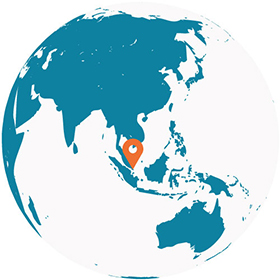 Explore Singapore
Life in Singapore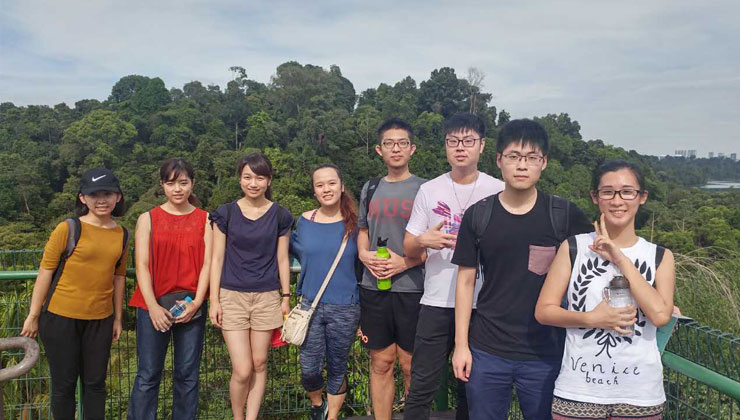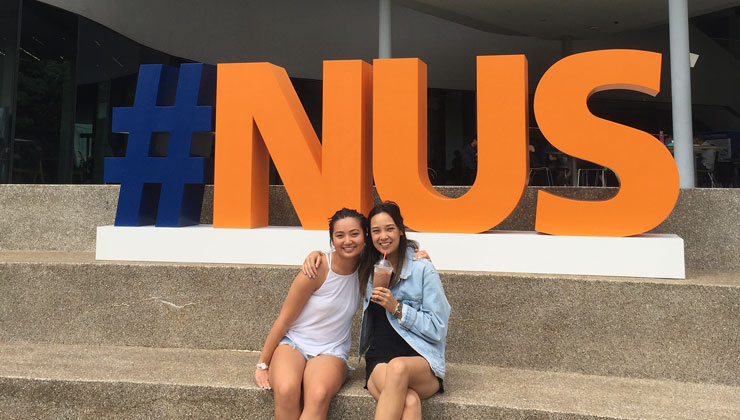 My internship at NUS Forensic Science Laboratory was a boost to my college career and decision-maker of my future. Many students say it's difficult to know what to pursue, yet I believe the first step is to be proactive and I'm glad I took my shot. The challenges that confronted me helped me grow as an individual and the happiness I found throughout this journey made me more certain of becoming a forensic scientist.
Yi Chien Tang
UC Los Angeles
Biochemistry
Singapore
Finding other people—both local and international—that match as well as complement your identities can provide another picture of the host country and culture in ways you might not expect.
Ramil Mercado
UC Berkeley
Political Science and Asian Studies
Singapore